IEA digs into motivation behind new brand identity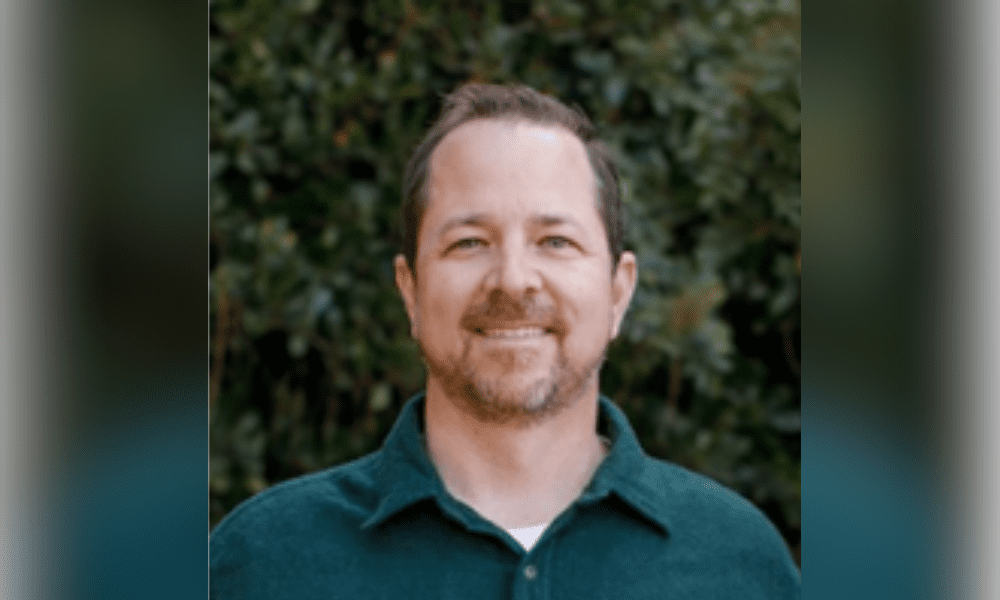 IEA digs into motivation behind new brand identity | Insurance Business America
Insurance News
IEA digs into motivation behind new brand identity
CEO shares details of group's ambition to lead the future of insurance education
Insurance News
By
Mika Pangilinan
The Insurance Education Association (IEA) has recently announced the launch of its refreshed brand identity, signaling its commitment to innovation and staying ahead of industry trends.
Delving deeper into IEA's commitment to this goal, CEO Brian Allain (pictured) shared details on the motivation behind the brand refresh, as well as the changes included in the move.  
Can you explain the motivation behind the rebranding effort?
We're rebranding to bridge our 140-year legacy of professional excellence with our ambitious vision for the future. Proud of our rich history, we aim to highlight this remarkable heritage while also demonstrating our commitment to progressive learning and evolving professional development trends.
In what ways does the rebranding initiative help position IEA as a trusted partner in the professional education sector?
By refreshing our brand, we solidify our position as a trusted authority, deeply rooted in tradition, yet equipped with a modern mindset. Our aim is to showcase our extensive experience, adaptability, and visionary outlook, ensuring that we continue to deliver courses tailored to equip individuals and organizations with the skills and knowledge necessary for success in the industries we serve. Our brand tagline, "Learn. Grow. Advance," epitomizes our dedication to empowering our customers in achieving their professional goals.
What specific improvements can users expect to find on the newly revamped website, and how will it enhance their learning experience?
Our newly redesigned website features a user-friendly interface offering effortless navigation and streamlined access to various educational resources. Users will find it easier to locate specific content, courses, and materials. We have implemented a more robust content categorization and tagging system ensuring that users can quickly find relevant resources based on their specific needs and interests. This improved organization will enable users to delve deeper into their desired topics and explore a vast array of comprehensive and relevant content.
Can you walk us through the features incorporated into the enhanced Learning Management System?
We've incorporated features into our learning management system that optimize the learning environment for our customers. Key features include:

Seamless Portal: Our new website provides a seamless portal into our learning management system, ensuring easy access for students. This eliminates any barriers or complexities in navigating the system, creating a smooth user experience.

 
Personal Dashboard: Students are provided with their own personalized dashboard, providing direct access to their current and past courses. This feature allows students to easily track their progress, review previous materials, and stay organized within the system.

 
One-Click Access to Live Instructor-Led Webinars: The learning management system offers one-click access to live instructor-led webinar sessions right from inside the student dashboard. This feature allows users to participate in real-time interactive sessions with expert instructors. It provides an opportunity for direct engagement, Q&A sessions, and active learning, enhancing the overall learning experience.

 
Collaboration and Engagement: The system allows students to access, engage, and collaborate with other students. This feature promotes a sense of community and encourages peer-to-peer learning. Students can discuss course content, share ideas, and collaborate on projects, fostering a dynamic and interactive learning environment.

 
Gamification Opportunities: Badges, points and leaderboards enhance the interactive nature of the learning environment fostering a sense of competition, motivation and fun which can increase student engagement and participation.

 
Seat Management for Group Purchases: For organizations or supervisors making group purchases, we have introduced a "seat management" system. This system enables supervisors to purchase seats for their staff and then self-direct the enrollment process according to their specific needs. This feature simplifies the administrative tasks associated with managing a group of learners, providing flexibility and convenience.

 
Completion Certificates: The system enables students to download completion certificates as often as needed. This feature recognizes and rewards students for their achievements, motivating them to continue their learning journey and providing tangible proof of their accomplishments.
What are your thoughts on this story? Feel free to comment below.
Related Stories
Keep up with the latest news and events
Join our mailing list, it's free!