Income expands into Japanese market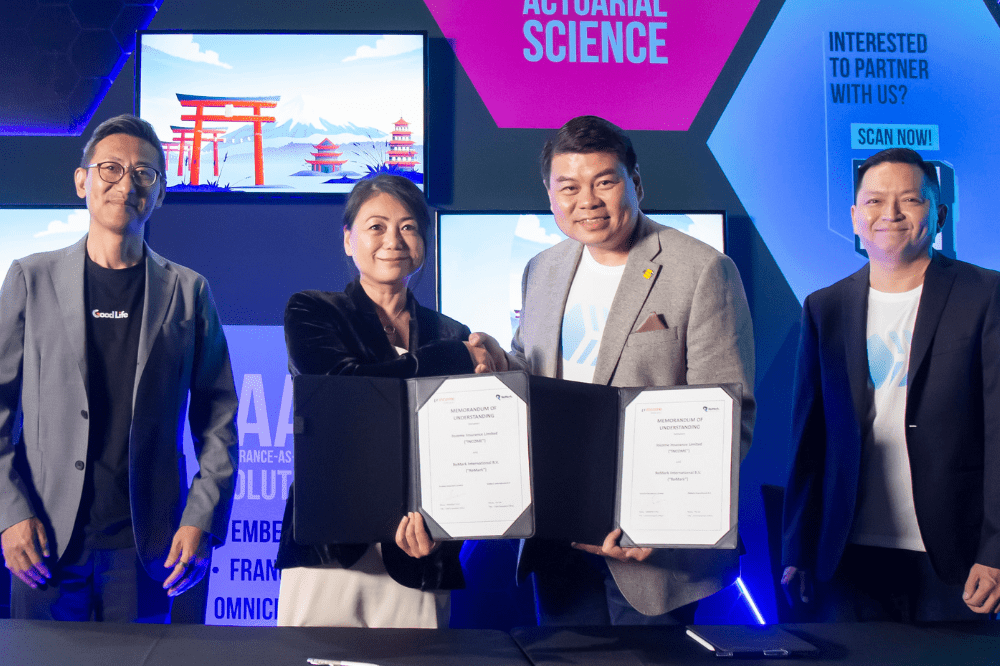 The partnership was sealed through an MOU signing at the Singapore FinTech Festival on Wednesday, with Gang Pei (pictured above left), Head of North Asia at ReMark; Na Jia (pictured above, second from left), CEO of ReMark; Andrew Yeo (pictured above, third from left), CEO of Income, and Peter Tay (pictured above right), chief digital officer of Income.
According to Income, SNACK now has more than 90,000 users in Singapore, with SG$385 million in sum assured across its insurance and investment offerings. The product allows users to accumulate life, critical illness and accident cover, as well as make investments, by paying micro-premiums from as low as SG$0.30 as they go about their daily lifestyle activities such dining out, commuting via public transport or walking 5,000 steps.
Income said that the partnership with ReMark in Japan is a strategic move, given the similarities in insurance landscape and consumer behaviours in both Singapore and Japan, which are developed markets with high mobile penetration rates.
"We partnered ReMark last year to launch SNACKFIT, a first-of-its-kind fitness and lifestyle proposition that offers users in Singapore bonus insurance coverage based on biological age and we are heartened to grow this partnership now to Japan," Yeo said. "We are glad to have found in ReMark a like-minded partner that appreciates the competitive edge that SNACK, through our IaaS platform HIVE, brings to Japan. More significantly, by extending HIVE's insurance capabilities to Japan, our companies are aligning our shared mission of providing customer-centric solutions to empower better financial well-being to more people."
With the expansion into Japan, Income is now present in five foreign markets across Asia, along with Indonesia, Malaysia, Thailand and Vietnam.
"Income and ReMark share the same goal: creating the best insurance experience for consumers," Jia said. "I am thus very excited to partner with Income – a strong insurance player committed to innovation for impact. I look forward to seeing new synergies in action between our teams and focus on bringing protection to younger consumers who live, work, and plan their finances differently. I am confident that our people-centric products, great insurance expertise and common vision will make a difference not only in Japan but also worldwide."