'Insurance is in my blood' – UIP CEO on taking the reins of the family business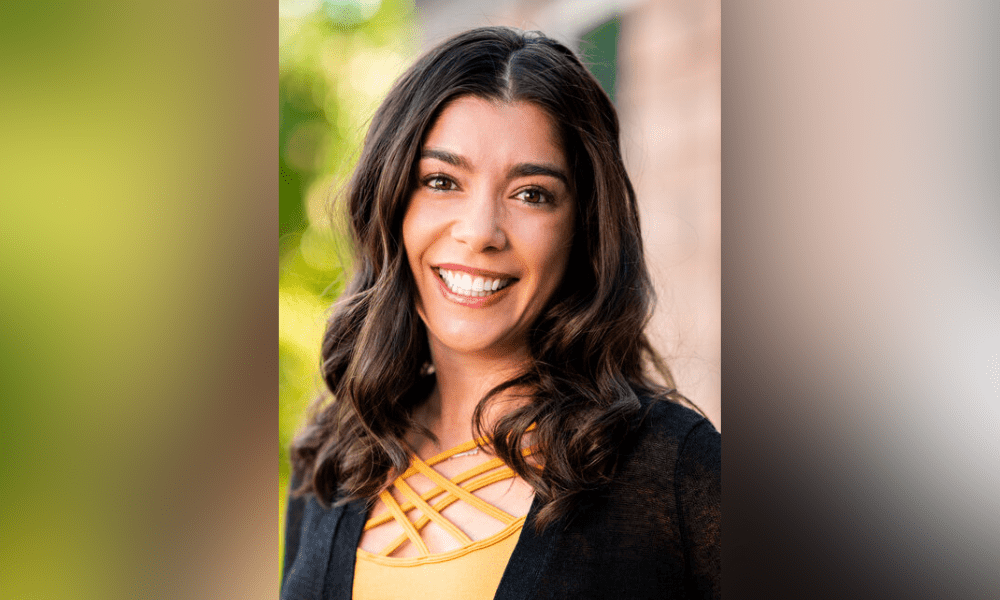 'Insurance is in my blood' – UIP CEO on taking the reins of the family business | Insurance Business America
Insurance News
'Insurance is in my blood' – UIP CEO on taking the reins of the family business
Long-time executive rose to top role after her mother stepped down
Insurance News
By
Gia Snape
Jenny Bortman (pictured) didn't originally plan a career in insurance. After majoring in chemistry, she joined Nestle Purina's veterinary division in a sales role. But soon, she was heeding the call of the family business.
"I think insurance is in my blood," said Bortman, who became president and CEO of Universal Insurance Programs (UIP) in May, after her mother, Randy Tipton, stepped down. Tipton moved into a new role as chairman of the board.
An Arizona-based MGA, UIP provides specialized insurance programs to niche markets, including the self-storage, tanning, salon, and day spa industries.
Bortman has fond memories of being in UIP's offices while her mother led the small specialty firm through years of growth.
"Everybody needs insurance," Bortman said of her decision to join UIP. "Helping people is what I like to do, whether it's at the office or outside of it. When you find your passion in a career, it makes life so much easier. And what better way to help somebody than protecting their biggest assets and their livelihood?"
Steering the family business
Bortman has helped bolster UIP's growth during her more than 15 years at the firm, with her work spanning from sales to progressive marketing strategies.
As chief operating officer, she was responsible for managing customer service, sales, business development, and operations for the company's growing team.
"Throughout the past year, we've been really focused on vision, strategy, and leadership," Bortman told Insurance Business.
"We hired a business coach about 2-3 years ago to help us focus on mapping our three- and five-year plans, creating career paths for our team, and establishing metrics so that everyone knows where they stand.
"Through that, we've promoted some of our team leaders, so now we have a management level team that's helping with the daily operations that Randy and I used to have to be involved in, which is going to give us time to work on improving our systems and growing the agency."
Technology is a significant challenge
Bortman acknowledged that technology is one of the most significant challenges facing smaller insurance firms, including UIP.
But rather than trying to compete on speed with giant tech firms, she said insurance companies can distinguish themselves by providing specialized care and service to customers.

"In this world, everybody wants answers like Amazon," Bortman said. "What I want is to build the 'white glove' service of insurance, where even if we can't provide something quick, at least we give reasonable timelines while still moving as fast as possible and wrap our clients' business up with a bow."
UIP also creates added value by fostering a consultative approach with clients.
"Not everyone is meant to be insured by us, but we can still help you through the process of finding insurance. It doesn't need to be complicated, and we break it down for you and explain what works and what doesn't," she said.

"Because we're a specialty company, we know the answer almost 100% of the time when people ask us questions, and I think that's a huge value-add. Being in niche markets, we know what's going on in the industry and have relationships with all the vendors, and our carriers love it because we get to be the boots on the ground for them."
Looking to the future
As she ushers UIP into a new chapter, Bortman said she wants to create sustainable growth while maintaining the values that built the company.
She is aiming to bring a renewed focus on systems and technology, which will streamline processes to create a better experience for clients, brokers, carriers, and team members.
"We're looking at some additional bolt-ons to our current programs and expanding into different avenues within our industry," Bortman said.
Aside from bolstering its programs, UIP is also looking into expanding to other "like-kind industries", such as the medical spa space.
"It's a niche where there's not a lot of players and there are unique exposures that we're doing research on," Bortman continued. "We also want to find a broker partner that specializes in it, and their experience could work hand in hand with our robust insurance offerings."
The CEO told Insurance Business that there are no plans, for now, to sell the company.
"We have major growth plans right now. We've got some amazing rising stars," she said.
One of those rising stars may soon be Bortman's 10-year-old daughter.
"It's funny because she just started working at the agency, which is still a little antiquated. We need to mail non-renewals as we're doing the carrier change, and she's in charge of folding, stuffing, and stamping envelopes," said Bortman, who also has an 11-year-old.
"Seeing my daughter come to the agency just brings a smile to our faces, because that's how I started."
Does this CEO see herself passing the baton to her own children eventually?
"I could totally see my daughter coming back [to UIP] in 10 or 15 years," Bortman admitted.
Do you have any thoughts about this story? Tell us in the comments below.

 
Related Stories
Keep up with the latest news and events
Join our mailing list, it's free!