Mind the gap – finding, and filling, the gaps in transportation pollution insurance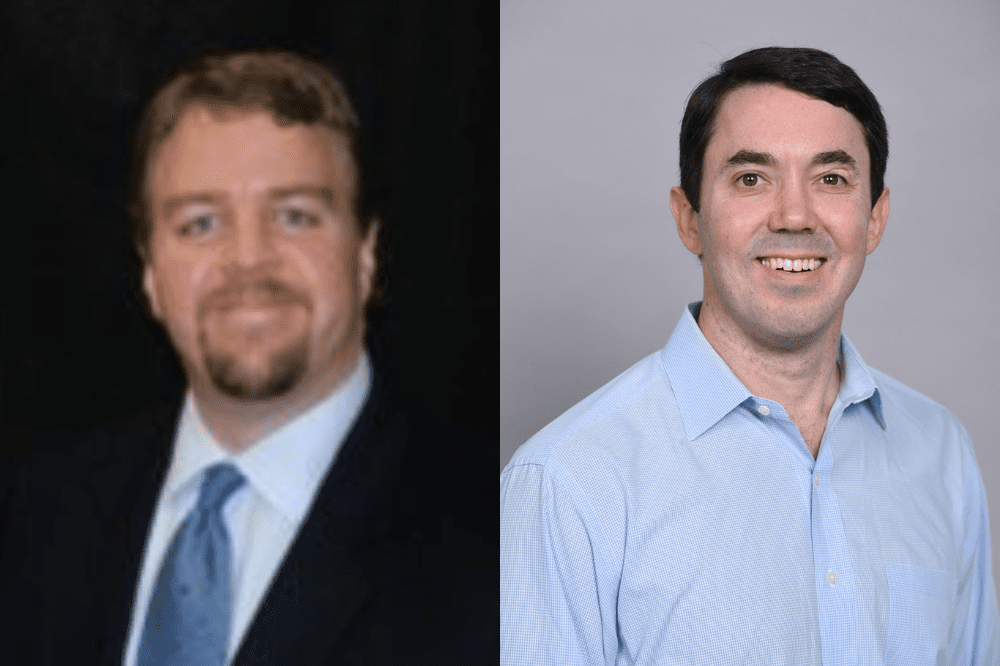 "The one thing we need to recognize first and foremost is that the underlying motor carrier form (of insurance) which is traditionally used by most of the writers of transportation insurance does not include any form of pollution as it relates to the transport of commodities," explained Drew Easton (pictured left), executive vice president, Amwins Transportation Underwriters. There is pollution coverage "for the fluids that are used to operate the motor vehicle," he said, including fuel, coolant, etc. "If there is some type of accident, that causes the release of those, that is going to be covered."
For Daniel Drennan (pictured right), the devil is not so much in the detail, as it is looking for what is left out of the details.
"The CA 9948 is an endorsement that can be added to the commercial insurance policy," said Drennen, vice president/environmental practice leader, with Amwins Brokerage. It can cover contents being transported in, say, a truck.
So, that includes loading and offloading, right?
You'd think so, but some coverage can exclude loading and offloading of materials.
However, this coverage only applies to first-party exposure. It also limits pollution coverage to upset/overturn and does not apply to vehicles at rest, vandalism or gradual leaks.
"Another gap is when there's natural resource damages," said Drennen. A pollution incident may result in the destruction of plants, fish or wildlife. This "Natural Resource Damage" may not fit the traditional definition of "property damage," so some carriers have specifically added it in order to clarify their intent to cover such damage. The fines can be extremely expensive, ranging from a few thousand dollars to millions, depending on the damage done. Those fines then go to pay for habitat restoration.
State, local or provincial government, any foreign government, any Native American tribe, may pursue natural resource damage (NRD) claims pursuant to the key federal statutes or, in some cases, pursuant to independent state authority.
Here are some common coverage differences between CA 9948 endorsements and TPL coverage:
First and Third-Party Coverage

CA 9948: Applies to first party exposure only.
TPL: Pollution policies can include coverage for liability on a first and third (hired) party basis for both inbound and outbound transport.
Loading/Unloading

CA9948: Vague language. Coverage is limited to upset/overturn and does not apply to vehicles at rest, gradual leaks and vandalism.
TPL: Affirmative coverage can be obtained for "loading and unloading" within the definitions of the policy. What if transloading from a tanker to a railcar? This can be specifically covered under a TPL policy.
Cleanup Costs

CA 9948: Cleanup costs are covered – however, no coverage is provided for BI or PD.
TPL: Cleanup costs are covered as well as BI and PD costs.
Bodily Injury and Property Damage Coverage

CA 9948: Vague language. Insuring agreement mentions BI/PD, but BI/PD is not mentioned in "covered pollution cost or expense" definition. 
TPL: Specifically covered in a TPL policy form.
Mis-delivery

CA 9948: Not covered.
TPL: Better coverage forms specifically include "mis-delivery."
Natural Resource Damage

CA 9948: Not specifically covered.
TPL: Affirmative coverage is typically included in a TPL form.
Coverage Trigger

CA 9948: Pollution coverage applies only to upset, overturn or damage.
TPL: Provides coverage for bodily injury, property damage and environmental damage arising from a pollution condition.
What is Covered

CA 9948: Only autos on the commercial auto policy.
TPL: Coverage can be included for first- and third-party vehicles, along with boat, rail, and rolling stock.
Non-Owned Disposal Sites

CA 9948: Not covered.
TPL: Coverage can be included for waste disposal at non-owned location.
Another key endorsement to be aware of is MCS-90. Easton noted that carriers that are certified with the federal government to cross state lines are required to have an MCS-90 endorsed compliance policy. Even if a carrier only operates within a state, they may still need an MCS-90.
"It is basically a promise to protect the public from harm, that can include environmental restoration or environmental loss," said Easton.
Drennen has also seen his share of claims, from paving to mining contractors, and he adds that there are other variables that need to be considered when looking to fill gaps in coverage. For example, if you own a facility that hires a third party to help transport material for disposal, your company may be on the hook for any spills if the third party does not have sufficient insurance – or any insurance – to cover the clean-up costs, which can be huge.
"Make sure you're using reputable waste haulers if you're transporting waste," Drennen urged.
Another potential gap in coverage could be hazardous materials being pumped "into the wrong tank," Drennen said. To clean up that tank, after being filled with, say, 10,000 gallons "is an expensive clean-up," which may not be covered by your insurance. Yet another potential gap can be found in spills that occur overnight, while a truck is parked.
Easton also stressed that while it "may seem like semantics, there is a big difference between a contractor and a motor carrier, somebody that is for hire, which is a motor carrier carrying somebody else's products and goods versus somebody who, for all intents and purposes, own their own goods, which they are transporting off-site," for example. "So, there's a big difference in that liability exposure as it relates to that pollution."
Experienced partners
Having an insurance partner who knows where to find these gaps in policies can be key to saving you headaches down the road – no pun intended.
"I'm a truck guy," said Easton. "I also happen to have a niche within the niche which is environmental or HAZMAT transportation. So that's all I do. There's one word – it's specialization."
Drennen agreed.
"The costs of clean-up and regulatory actions after a pollutant release in an auto accident can be enormous," Drennen said. "Businesses engaged in this activity, even sporadically, need to understand the limits of the various options they have for insuring themselves against these risks."
"Working with someone who really knows what they are doing and can bring value and…is making sure you're actually addressing the needs (is key)," added Drennen. "You don't want to be a retailer who says, 'Oh, we didn't even discuss this.'" He admits that it can be a "tough conversation to have," but it is necessary to do a deep dive on a client's exposure, and say "here's how you cover it. Here's the price to cover. Maybe they don't buy it, but you've addressed it."
"Coverage forms are not all identical," said Easton. "They're not all cookie cutter. Nor is your wholesale partner. I think that's the differentiator."