Motorcycle theft on the rise – NICB report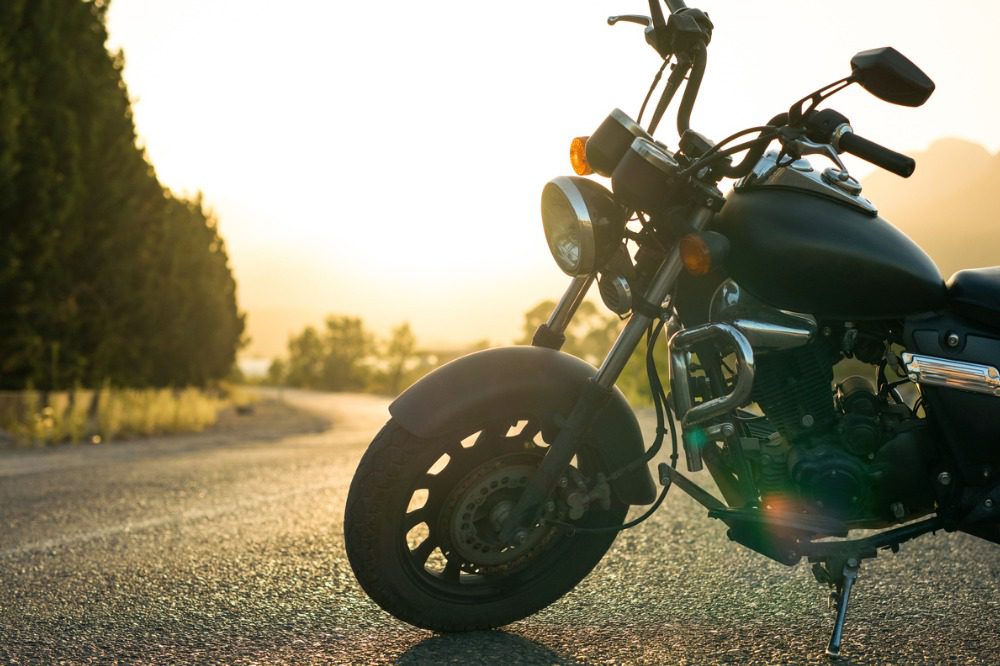 Motorcycle theft on the rise – NICB report | Insurance Business America
Motor & Fleet
Motorcycle theft on the rise – NICB report
Rise continues a trend of climbing theft rates
Motor & Fleet
By
Steven Byerley
Motorcycle thefts saw an increase of 7% from 2021 to 2022, continuing the trend of rising thefts, according to a new report from the National Insurance Crime Bureau (NICB).
The report revealed that an average of 4,561 motorcycles were reported stolen each month in 2022. Theft numbers followed a consistent pattern, starting from a low point of 2,879 in February and steadily escalating to a peak of 6,394 in July. Notably, motorcycle thefts surpassed the monthly average during the warmer months, from May to October.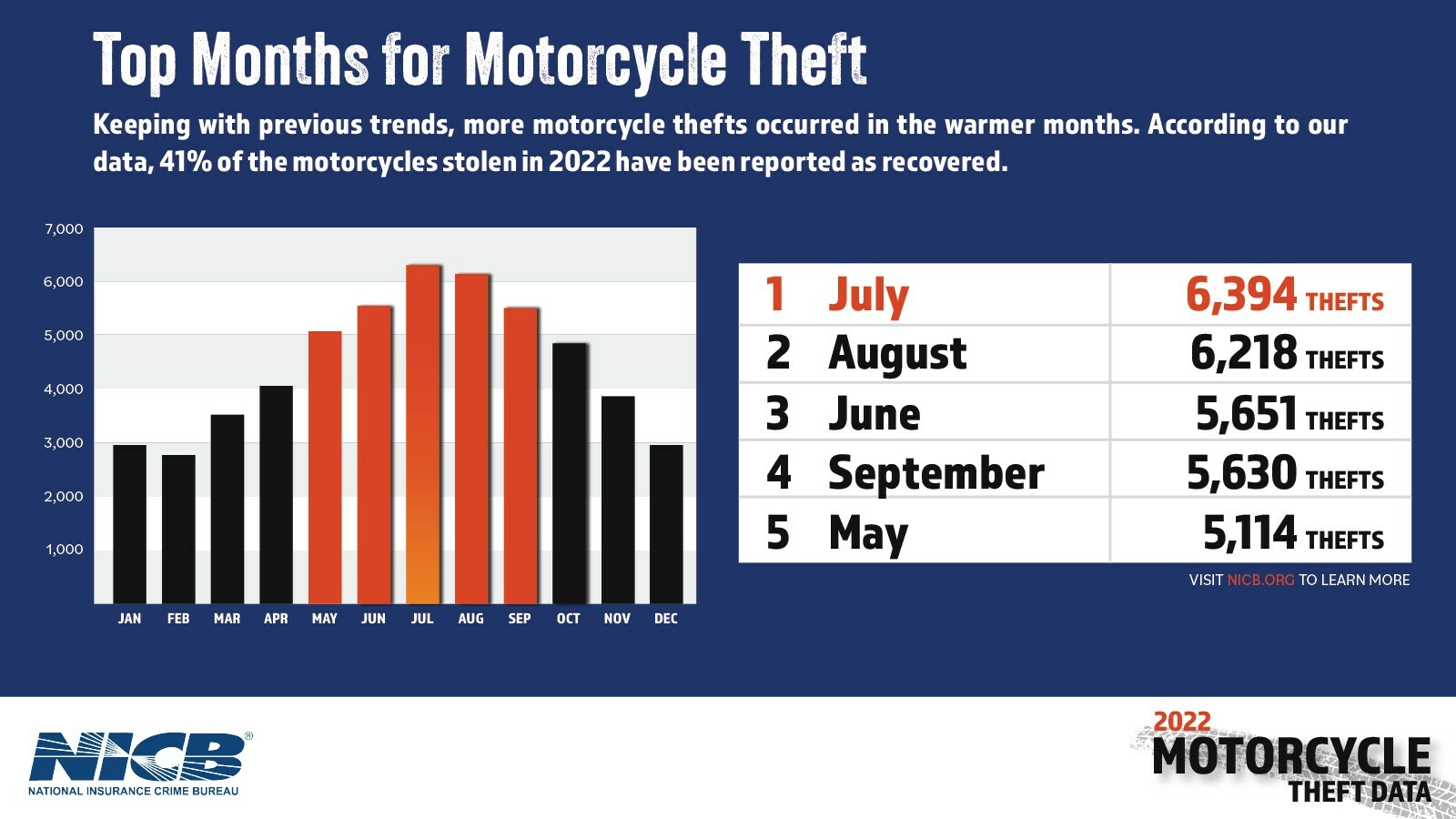 "While we witness the rise in vehicle thefts year after year, we are encouraging all owners, and especially motorcycle riders to take great care in protecting their property," said David J. Glawe, president and CEO of NICB. "Even though you can't completely control when criminals target you or your vehicle, you can help deter would-be thieves by taking proactive, easy, and effective steps to prevent these thefts."
California emerged as the state with the highest reported motorcycle thefts in 2022, totaling 9,838 cases, accounting for approximately 30% of all motorcycle thefts in the United States. Florida and Texas followed with the second and third highest numbers, reporting 4,563 and 4,145 thefts, respectively, which was less than half of California's total.
The top 10 states for motorcycle thefts comprised 60% of the overall 54,736 theft reports in 2022. However, there is a silver lining, as over 40% of the stolen motorcycles were eventually recovered thanks to the efforts of law enforcement agencies. The NCIB collaborates with state and federal law enforcement agencies to target criminal organizations engaged in insurance fraud.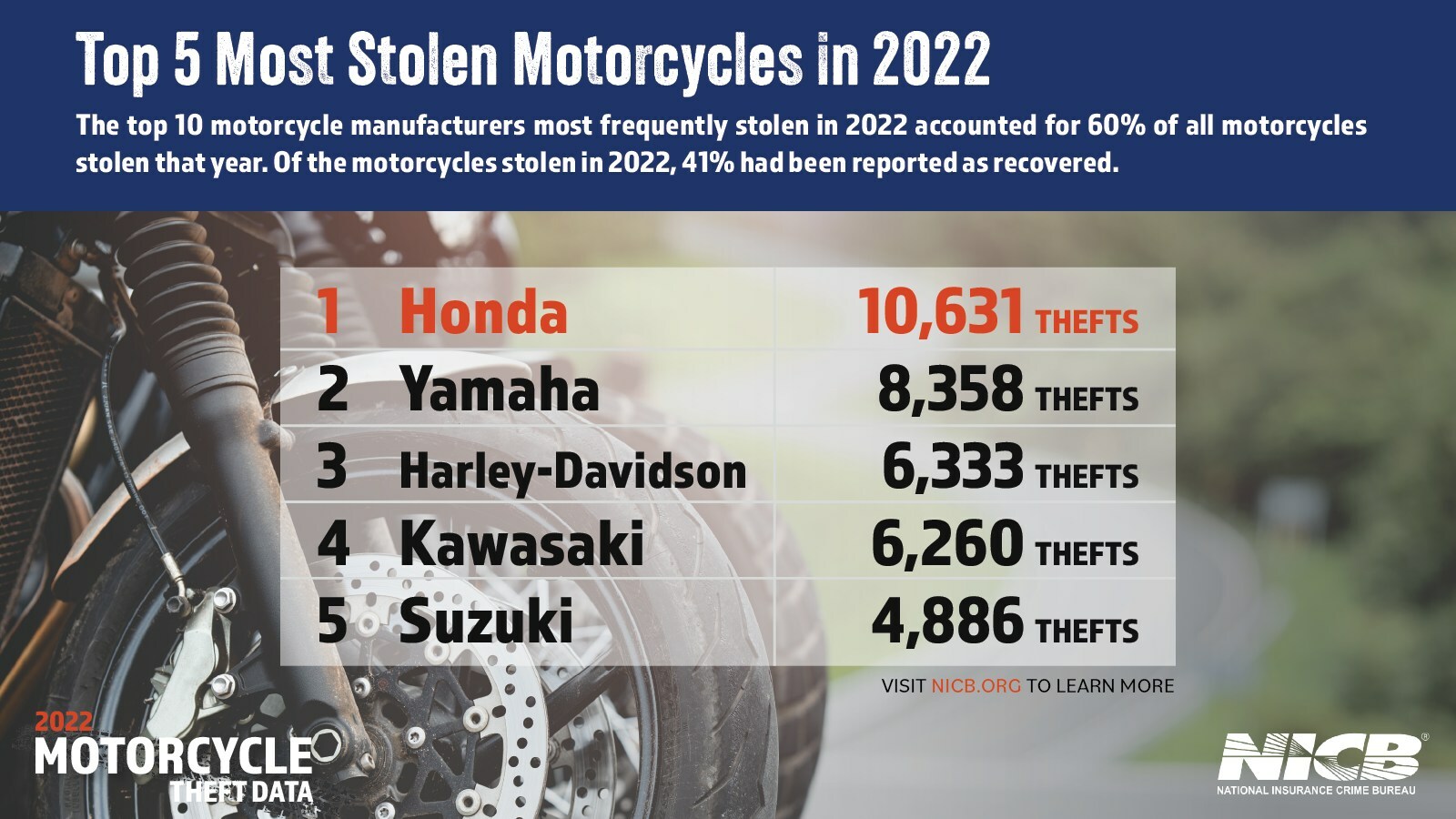 To safeguard motorcycles from potential thieves, the NICB recommends several precautionary measures. These include parking in well-lit areas, locking the ignition, and removing the keys. Even when stored in a garage, it is advised to lock the bike. Additionally, investing in an alarm system can significantly deter thieves, the NICB said. It is crucial to keep the vehicle's title secure and avoid storing it in the motorcycle's storage compartment. Marking the motorcycle with unique identifiers and documenting them can aid in the identification of stolen property if necessary. Lastly, riders are encouraged to remain vigilant and keep an eye on their vehicle while it is idle, as unattended motorcycles are prime targets for theft.
In the unfortunate event that a motorcycle is stolen, the owner should contact law enforcement and the insurer immediately. Data from the NICB shows that promptly reporting a stolen vehicle increases the chances of successful recovery.
Have something to say about this story? Let us know in the comments below.
Related Stories
Keep up with the latest news and events
Join our mailing list, it's free!