NWT officials grapple with "astronomical" wildfire costs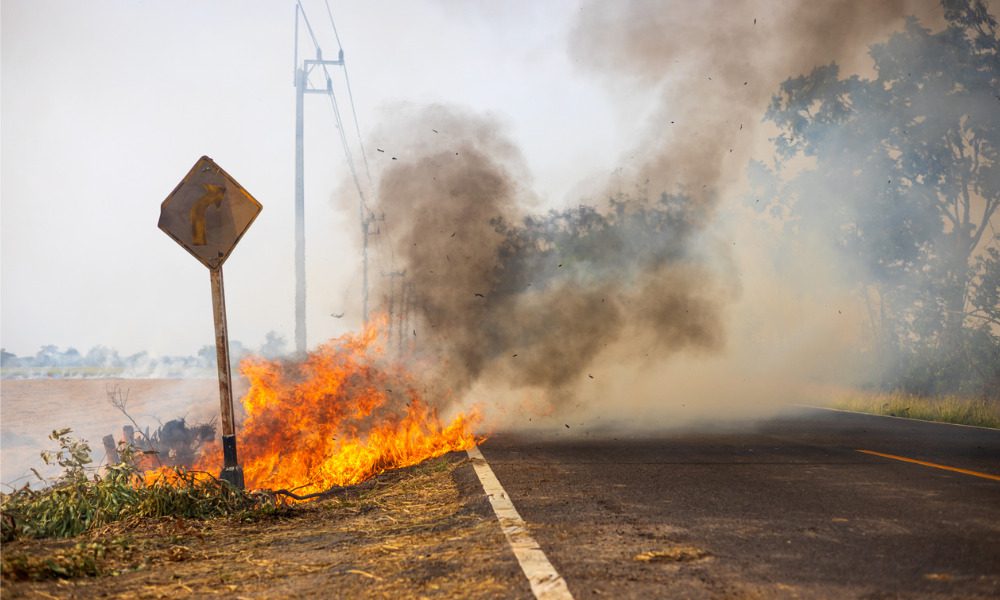 NWT officials grapple with "astronomical" wildfire costs | Insurance Business Canada
Catastrophe & Flood
NWT officials grapple with "astronomical" wildfire costs
Legislative assembly to meet on Monday to discuss funding options
Catastrophe & Flood
By
Mika Pangilinan
Officials in the Northwest Territories are grappling with how to manage costs associated with the wildfires that have been sweeping through the region.
While firefighting crews have been relentless in their efforts, utilizing water-bombing techniques and creating barriers to starve the fires of fuel by digging down to the forest's dirt floor, there remains 237 active fires in NWT as of Wednesday evening.
Recent cooler temperatures and some rainfall helped contain the fires around the area, according to wildfire information officer Jessica Davey-Quantick, but more is needed to fully alleviate the situation.
"We need a lot more rain and a lot cooler temperatures to really make an impact on the fire," she said at a media briefing, as quoted by the Canadian Press.
Earlier this week, NWT finance minister Caroline Wawzonek said the government is currently looking at reimbursement options to help evacuees return home.
Wawzonek noted that the fire suppression costs have been "astronomical," and that the legislative assembly will be meeting on Monday to discuss plans for funding.
"We're going to have to figure this out," she said. "People won't be able to get back if they don't have some funding in many cases."
The minister also stressed the need for flexibility in any future reimbursement schemes.
"Some may be able to use their insurance, some don't have insurance," she said. "We also want to be mindful of our evacuation costs — we would ideally like to fit them within the Federal Disaster Assistance Program."
To provide some immediate relief, the territorial government recently announced a one-time payment of $750 for residents aged 17 and older who have been out of work for a week or more as a result of the wildfires.
Meanwhile, federal finance minister Chrystia Freeland said there are disaster relief programs in place to support expenditures related to the fires.
"We're very happy to work with the government, with the leadership of the Northwest Territories on what might be some extraordinary expenses," Freeland told reporters. "The important thing is for people to be safe today. And then the important thing is for people to be able to rebuild their lives."
What are your thoughts on this story? Feel free to comment below.
Related Stories
Keep up with the latest news and events
Join our mailing list, it's free!