Ontario lawyers' auto insurance tribunal allegations – 'at least' three insurers hired adjudicators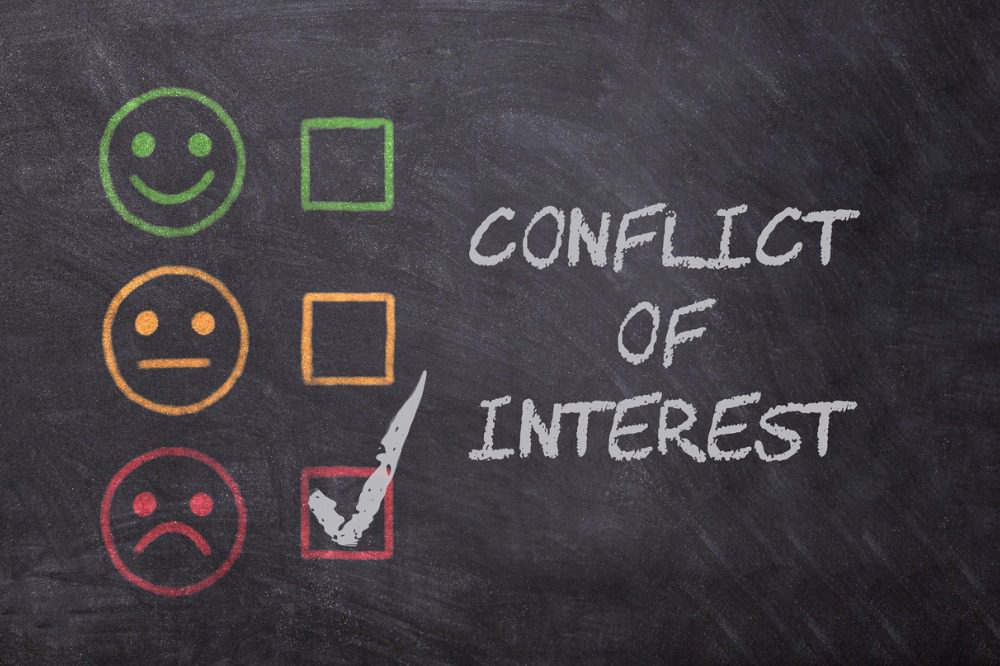 Ontario lawyers' auto insurance tribunal allegations – 'at least' three insurers hired adjudicators | Insurance Business Canada
Insurance News
Ontario lawyers' auto insurance tribunal allegations – 'at least' three insurers hired adjudicators
Ex-adjudicator at center of Aviva row has called for LAT policy change
Insurance News
By
Gia Snape
In the aftermath of allegations around "conflicts of interest" risk relating to a Tribunals Ontario LAT adjudicator who made decisions in favour of Aviva prior to joining the insurer, the Ontario Trial Lawyers Association (OTLA) has set out three more instances of LAT adjudicators moving to insurance companies that it claims warrant investigation, though it has not alleged any definite bias risk.
This August, the Ontario Trial Lawyers Association (OTLA) called for an immediate investigation after an adjudicator, who had received an offer of employment from Aviva, went on to render at least nine decisions for the LAT before starting work with the insurer. OTLA has set out that all decisions went in favour of insurers, including Aviva – though this has been disputed by the ex-adjudicator in question, who has said that one went in partial favour of a claimant and that most decisions typically do go in insurers' favor.
OTLA has claimed to have unearthed three other cases of LAT adjudicators moving to insurers, named as Aviva, Definity Insurance, and Intact Financial Corporation, and it has called for further investigation into these people moves. However, in an interview with Insurance Business, OTLA president Laurie Tucker stopped short of levelling accusations of definite bias risk. Rather, she claimed that further information on the people moves was needed to assuage any potential conflicts of interest concerns.
"At least three other adjudicators we know of have left the LAT and gone to work for these insurance companies," Tucker said.
"We don't know the details of when they applied [for roles], when they accepted employment with those companies, when they left the LAT, and whether they were rendering decisions during that period.
"We've asked the LAT for information, and we are continuing to look into this matter."
Insurers react to OTLA allegations around potential LAT 'conflicts of interest' risk
Aviva, the insurer at the centre of OTLA's initial allegations, which involved its hire of former Adjudicator Therese Reilly, told Insurance Business that there was "no basis for OTLA's concerns" over former LAT adjudicator Cezary Paluch, who joined the company in 2022.
"[Paluch] was interviewed on December 15, 2021 and offered a role with Aviva on December 19, 2021, with a start date in January 2022," an Aviva spokesperson said.
"Paluch's term with the LAT ended on December 12, 2021. He heard his last LAT matter involving Aviva in May 2021, with a decision released on November 26, 2021."
Reilly has contended that she was unaware of any potential conflict of interest concerns from the insurer prior to her June 2023 split from the business. The ex-adjudicator has called on both the LAT and Aviva to bring in more comprehensive policies and people moves procedures to prevent any potential "appearance of bias".
She has denied any bias in decision making in the interim period between a conditional offer of employment being received from Aviva in June 2022 and her move to the company later that year and set out in a statement that she operated "based on the facts, evidence, and law as presented".
Intact Financial Corporation declined to disclose details of its hires, citing the need to maintain privacy and confidentiality.
"While we can't comment on a vague allegation, what we can say is we hire professionals based on skill sets, values, behaviours, and experience," Intact said in a statement.
"Our hiring practices are governed by our values that drive everything we do as a company, which includes respect, integrity, and excellence. These values are also the foundation of our internal employee policies, including one governing potential conflicts of interest.
"This framework is implemented to help identify potential conflicts of interests and put in place the appropriate safeguards, if necessary."
Definity, the third insurer named by OTLA, declined to comment.
What does the Ontario lawyers' association want the LAT to change?
The Reilly case came to OTLA's attention through one of its members, who served as counsel in two of the cases that were brought to the adjudicator during the time, Tucker told Insurance Business.
OTLA has subsequently lodged a complaint with the Financial Services Regulatory Authority (FSRA).
Tucker said there should be a reasonable "cool-off" period between when a government insurance adjudicator leaves the LAT and when it joins a private organization.
"What we're hoping for is an investigation into the policies and procedures at LAT to ensure there is impartiality," Tucker said. "Obviously, people change jobs sometimes and move from one position or one company to another, and there's no problem with that.
"But we think there should be a cooling off period when individuals are making these kinds of decisions. Impartiality is important. If they're going to leave the LAT and go to work for an insurance company, a plaintiff, or a defence law firm, we think there should be a fairly significant period of time between the end of their employ and when they start at one of those firms."
Policies and procedures to prevent adjudicator bias at the LAT
Additionally, OTLA has reached out to the Ontario Attorney General to address its concerns around the LAT's policies and procedures on adjudicator bias and conflicts of interest.
"We're also looking for a better understanding from the LAT about their policies and procedures for adjudicators," Tucker said. "They sent us a bit of information, but what's the expectation, for example, when an adjudicator applies for a position with, say, an insurance company or a plaintiff firm? Doesn't that create the appearance of bias or the potential for bias right at that point?"
The LAT has previously told Insurance Business that its members are expected to "exercise their judgement" in addition to following its code of conduct.
Tucker alleged that an insurance company may potentially look at the adjudicator's decisions during the job application process.
"There are concerns about what Aviva knew or should have known, and what actions they took to ensure that this kind of thing didn't happen," she said.
"We think that an investigation by the regulator into Aviva Insurance should happen to determine if there was misconduct and, if there was, what the appropriate sanction or remedy would be."
For its part, Aviva has said that it is cooperating with all parties to have the relevant Aviva cases reviewed or reheard "to ensure the integrity of the auto insurance dispute process."
Share your thoughts on the Ontario lawyers' association's calls for changes around auto insurance tribunal people moves in the comments below.
Related Stories
Keep up with the latest news and events
Join our mailing list, it's free!