Partners in success: How insurers can invest in their broker channel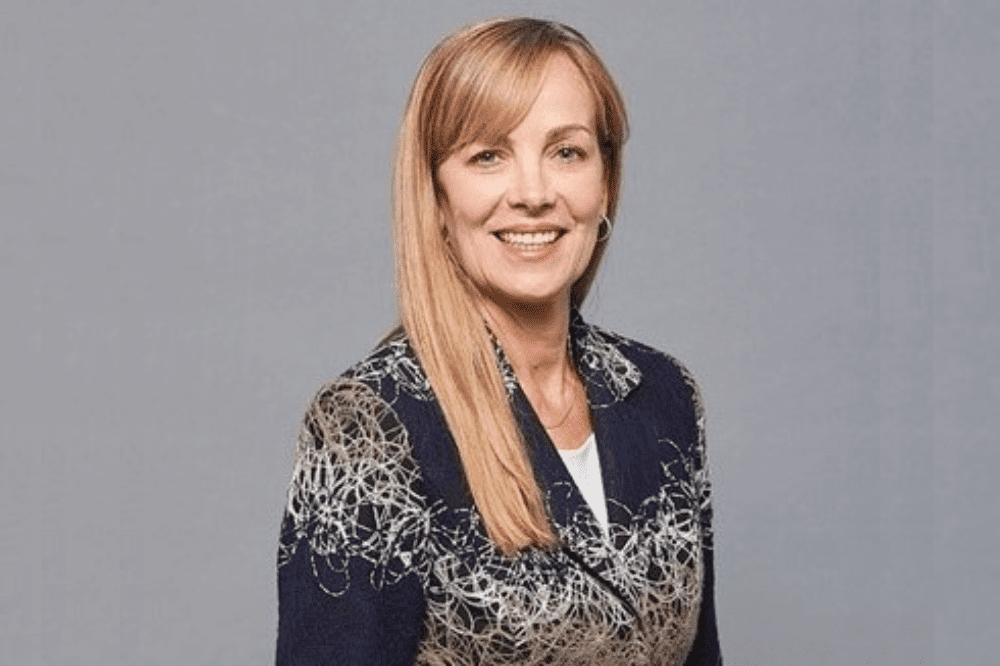 But brokers are more than just money-makers – they are professionals skilled in bridging the gap between insurance companies and consumers. That skill also allows them to be a force of social good, as the same IBAC report found that 90% of Canadian brokerages donate financially to charity, and 70% of brokerage employees volunteer for social causes.
It is in recognition of brokers' people skills that carrier Intact Insurance has renewed its partnership with IBAC's Broker Identity Program (BIP) – a national advertising campaign promoting the value brokers provide to their clients. For Intact, insurance is a "people business," and no other distribution channel is as well-suited for the job as brokers.
To understand the importance of the BIP program to the industry, Insurance Business spoke with Debbie Coull-Cicchini, executive vice president, Intact Insurance, West, Ontario and Atlantic Canada.
What are some of the key reasons why you choose to work with brokers?
At Intact, we believe that insurance isn't about things, it's about people. Insurance is 100%, a people business, in which brokers are our connection to customers. They're not just salespeople: they're business advisors and customer advocates. We value the expertise and experience they bring to the table. They see precisely how trends play out on-the-ground and how they affect customers, and this point of view is invaluable.
How have brokers enhanced your distribution strategy?
Brokers account for a significant majority of our direct written premiums. They are a key part of our distribution strategy. For us to succeed, we need brokers to value our expertise, our products, our service, our brand, and to explain all of that to customers.
In a people business like insurance, that personal touchpoint, that personal recommendation – It's everything. We see it across all of our lines of business. We see it in our digital strategy too—the majority of our customers hear about our digital tools from brokers. Brokers are the primary advocates of our brand.
Comparing insurance policies from two different carriers isn't just like comparing apples to oranges. It's like comparing apple trees to pine trees, bicycles to Teslas and Teslas to space shuttles. Some people need a bicycle, some people need a Tesla, and one or two might need a space shuttle. Brokers are the best way of ensuring customers get what they need, at the price they can afford.
Our success as an insurer lies in our ability to differentiate our products and our service proposition from competitors. Brokers are an extremely effective way of getting that story to the customer. When a broker who fills the role of a trusted advisor tells a customer, "I think this policy from Intact Insurance fits your needs best, because…" – there is no ad campaign that's as effective.
What sets a great broking proposition apart from your perspective?
There are many paths to success as a brokerage. We work with independent brokers, mid-sized brokers, national brokers, brokers who embrace acquisitions as a growth strategy and brokers who thrive through organic growth.
What makes a broker stand out for us amid all that diversity is very simple. We look for alignment on values. We are here to help people, businesses and society prosper in good times and be resilient in bad. We live that purpose through our values – integrity, respect, customer driven, excellence and generosity – it's in everything that we do. When we align on values, we align on all the essentials.
Brokers with a similar commitment to customer service, outperformance and making the communities in which we live and work more resilient make us excited about how we can grow together.
Why did you choose to get involved in IBAC's BIP?
We've supported IBAC's BIP for many years. As a customer-driven and values-based company, we see relationships—the relationship between customer and broker, between broker and underwriter—as the cornerstone of our business. Our relationships with brokers are critical to our growth and success. That means investing in and supporting broker relationships with customers is critical to our growth and success.
We also appreciate that our continued investment contributes to IBAC's other initiatives, including the broker association's technology leadership, professional development of the broker workforce, and the association's federal advocacy to keep the insurance and banking industries separate.
All of these initiatives make for a stronger industry.
How is your company working to spread the word of the importance of brokers in insurance?
Our support of the BIP program, our support of broker associations—it's all part of our long-term, Big Picture commitment to the broker channel, and our belief in the value of the broker channel in the industry.
Brokers know the industry inside and out. They do the legwork to find insurance solutions that fit their customers' needs and budgets. They are a customer's first, last and best touchpoint. We direct customers to brokers in all of our digital tools and touchpoints. The Intact Insurance website, Client Centre, the Intact Insurance App — all identify the broker as the go-to expert for insurance questions.
Client Centre and the Intact Insurance App put the broker's brand front and centre—visible and easy to contact via "tap" or email. Our teams are continuously exploring ways to make it easier for the customer to connect with their broker digitally—we know how critical it is for the customer to know that they can reach out and "touch" their broker whenever they need to.
What is your company doing to support the brokers it works with?
Growth and development of brokers is always top of mind for us, because when the brokers we work with grow and succeed, we grow and succeed.
For brokerages with an ambitious growth strategy, we may provide financing options. We draw on the expertise of our partners to provide technology solutions for brokerages that need them. We share insights into industry trends and provide support to brokers in adjusting to them. We have long offered training for brokers.
Right now, in response to what we've heard brokers tell us about the recruitment and retention challenges they face, we're developing a new comprehensive professional development program for personal lines brokers, commercial lines brokers and frontline leaders that gives brokers additional support in these unprecedented times.
Our investment in technology platforms—Contact for Personal Lines, the new Intact Portal that launched in the spring, the ongoing development of Contact for Commercial Lines—are all driven by our commitment to make it easier for brokers to do business with us. Foundational to all of the above is—we really listen to what brokers tell us they need and we find solutions that support them.