QBE's "cradle to grave" coverage for renewable energy projects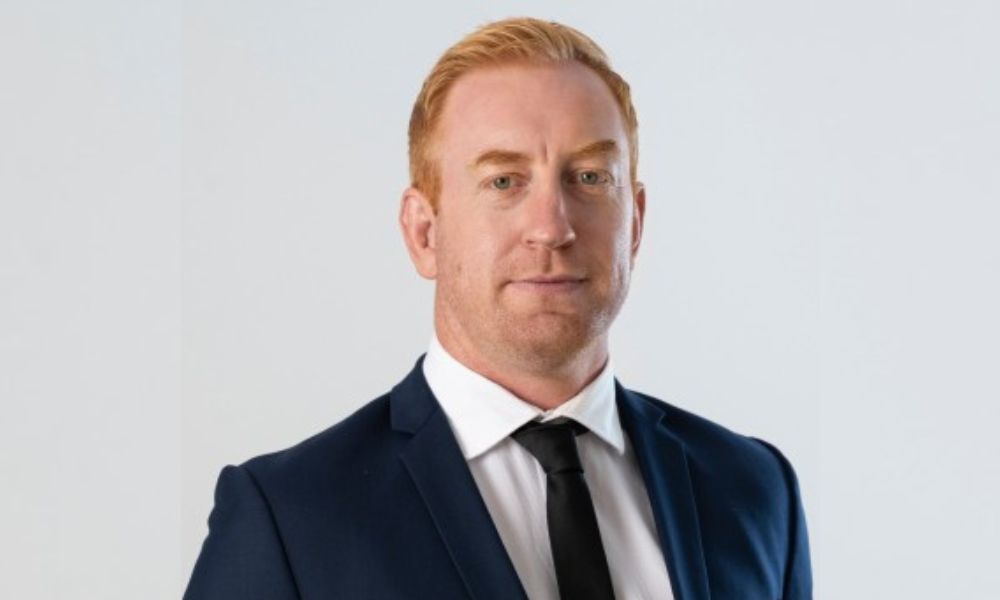 QBE's "cradle to grave" coverage for renewable energy projects | Insurance Business Australia
Insurance News
QBE's "cradle to grave" coverage for renewable energy projects
Offering a result of broker feedback
Insurance News
By
Daniel Wood
"We created the first to market offering that covers the whole journey for renewable energy customers, from construction, through to operation, and finally decommission," said Dale Gleeson (pictured above), general manager of specialty at QBE Australia Pacific.
Insurance Business had asked Gleeson to qualify the "first to market" claim in the global insurer's recent media release announcing this intermediated renewable energy insurance in Australia. The release described it as a "cradle to grave" offering.
"While the underlying products differ in coverage and performance, we gauge the insured's acceptability on a total customer basis," he said. "This means we balance the lower and higher risk exposures as opposed to only providing for the lower exposures."
In the release, QBE said eligible renewable projects include battery storage and wind and solar generation, "with emerging technologies such as hydrogen to be included as the offering expands." The coverage is also for existing projects.
Inspired by broker feedback
The offering was a result of broker feedback.
"They were finding it difficult to source cover for all of their customers' risks and instead only had offers for specific risks," said Melbourne-based Gleeson. "Based on feedback we received from brokers, we determined there were several viable markets for individual products, however brokers were finding it difficult to place business on a total customer basis."
He said this was because some insurers focused their offerings on construction, for example, while others might only offer coverages for ISR or machinery.
"No local markets offered the whole journey from construction through to decommission," said Gleeson.
He said the new offering is suitable for a wide range of renewable energy projects, for example, by private enterprises and also government and community initiatives.  
Hesitancy around certain renewable energy risks
When QBE was investigating the sector, he said, it found that some insurers were approaching certain risk profiles "with hesitancy in the current market."
"For example, hydrogen and lithium batteries are mature technology, however utility-scale deployment is relatively new," said Gleeson. "As such, there has been hesitancy in insuring hydrogen and lithium batteries at this scale."
He said QBE sees an opportunity in these segments and is "keen to offer our support."
What are the top risks for renewable energy projects?
The media release said the top risks renewable energy providers should consider include: Natural catastrophes, inflation, supply chain delays, contractor skills shortages and technology advancements.
"Renewable energy projects are often constructed in high-risk locations, like flood plains, due to their isolation," said Elliot Hill, managing director of business for QBE Australia Pacific, in the release.
Other examples of risks include the susceptibility of solar projects to hail, wind and flood damage. Wind farms, on the other hand, can suffer from lightning strikes.
Also of interest, the release said "top tier" solar panels are generally only able to withstand the impact of 25mm hail. However, between 2000 and 2019, the Bureau of Meteorology (BoM) recorded more than 1,000 events across Australia involving hail stone sizes over 25mm.
Technology advancement is an issue, said the release, because there is often no data on the performance of these technologies over even the short term.
"It's important to consider that the latest technologies may carry different risk profiles and therefore different premium price impacts compared to more established technologies," said the release.
"Our goal is to point project developers to the specific risk factors they have that lead to a higher premium price and equip them with knowledge on how to mitigate these risks," said Hill.
The QBE release said this model is being deployed across the insurer's offices internationally.
"The model allows us to work with brokers to tailor coverage and pricing according to their client's risk profile by identifying which risk factors contribute most to pricing," said Gleeson. "Also, how this pricing may change if they make changes of their own to mitigate these risk factors."
Are you an insurance broker in the renewable energy sector? Please tell us below about any novel projects on your plate.
Related Stories
Keep up with the latest news and events
Join our mailing list, it's free!