RenaissanceRe completes acquisition of AIG's Validus Re and AlphaCat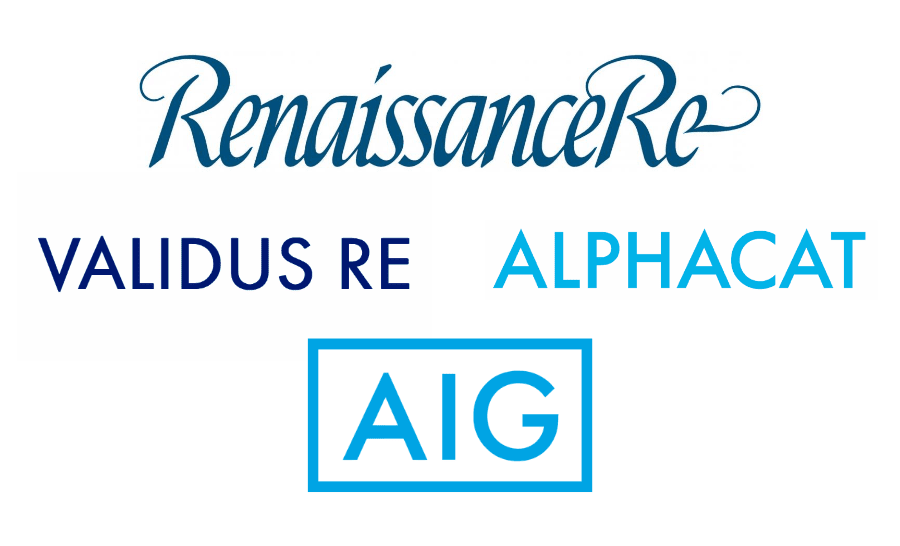 RenaissanceRe, the Bermuda based reinsurance and third-party capital management specialist, has now completed its acquisition of the Validus reinsurance business from AIG, including the insurance-linked securities (ILS) unit AlphaCat.

The deal to acquire AIG's Validus Re, AlphaCat Managers and Talbot reinsurance book was announced back in May, with RenRe and AIG reaching a deal that is seen to deliver benefits to both parties.
With the completion of the deal, RenaissanceRe (RenRe) now owns Validus Reinsurance Ltd. and its consolidated subsidiaries, AlphaCat Managers Ltd., as well as all renewal rights to the Assumed Reinsurance Treaty Unit of Talbot.
Kevin J. O'Donnell, President and Chief Executive Officer of RenaissanceRe, commented, "We are delighted to complete the Validus Re acquisition today. We are bringing together two of the best reinsurance underwriters and look forward to the risk expertise and scale that our combined company will bring to our customers.
"This transaction accelerates our strategy, expands our ability to match efficient capital to desirable risk, and positively impacts each of our three drivers of profit – underwriting, fee, and investment income. We are pleased to extend our partnership with AIG and have strong conviction that this transaction will create both immediate and long-term value for our shareholders."
AIG said it has received total consideration of $3.3 billion in cash for the sale, including a pre-closing dividend, and roughly $275 million in RenaissanceRe common shares.
AIG retains ownership of Talbot Underwriting and Western World, which the company had originally purchased as part of its acquisition of Validus Holdings, Ltd. in 2018.
As part of the deal, AIG is expected to make a "substantial" investment in RenRe's DaVinciRe and Fontana, third-party capital vehicles.
It later transpired that this would amount to as much as $500 million, while RenRe also said it would raise additional third-party capital to support Validus Re portfolio integration.
As we later reported, AIG RenRe said it would share as much as 50% of the Validus risk it assumes through the acquisition with the third-party investors in its joint-venture and ILS structures.
On the other side of the deal, AIG said it will come out of the sale of its Validus reinsurance business and the AlphaCat Managers insurance-linked securities (ILS) platform to RenaissanceRe, with a significantly reduced amount of natural catastrophe volatility.
With the acquisition now completed, RenRe will be integrating the AlphaCat ILS portfolios and team into its Capital Partners business, while also planning for taking on the capital contribution that AIG is set to make to its third-party ILS vehicles.
It will be interesting to see how this affects assets under management at the RenRe Capital Partners unit, as one plus one rarely equals two when it comes to acquisitions but this should deliver a significant boost to RenRe's ILS investment management and third-party capital scale.
As well as the folding in of the AlphaCat ILS operations, funds and investor capital, the RenaissanceRe Capital Partners team also stands to benefit from the investment AIG is set to make, which could amount to as much as $500m in additional capital for the DaVinciRe and Fontana joint-venture vehicles.
As we reported this summer, RenaissanceRe saw its third-party investor capital assets under management (AUM), dedicated to its property and casualty reinsurance business, rise by $250 million during the second-quarter of the year, to reach a new high of $6.85 billion.