RenRe Capital Partners fee income soars, releases & returns more trapped collateral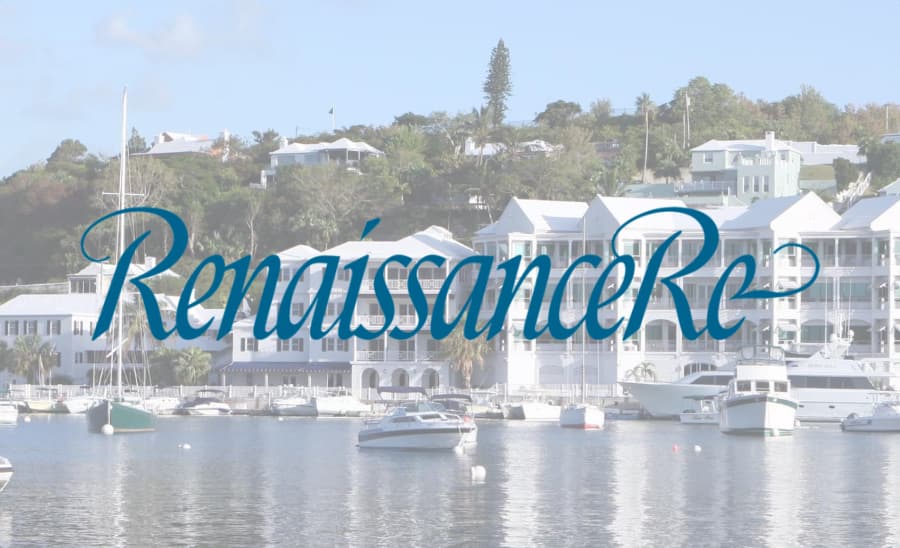 Bermuda based reinsurance firm and third-party capital management specialist RenaissanceRe saw the fee income earned through its Capital Partners joint-ventures and ILS funds soar in the third-quarter, as management fees rose on the back of higher assets, while performance fees roared back in the period.

RenaissanceRe (RenRe) delivered strong results with a 25% ROE, a combined ratio of just 78% and underwriting income earned of $385 million for the third-quarter of 2023.
As ever, when RenRe's results are strong the third-party investors backing its range of joint-venture vehicles and insurance-linked securities (ILS) funds benefit, which also sees RenRe earning back more in the way of performance fees.
All of which is evident in the latest quarter of results for the company.
Starting with how the third-party investors did, RenRe reported that it delivered $213.7 million of income to its so-called redeemable noncontrolling interests, which was primarily driven by the strong underwriting results experienced in the DaVinci sidecar-like joint-venture, and by the PGGM backed rated reinsurance joint-venture Vermeer Re.
On top of that, higher returning investment assets in the portfolios of the joint-ventures, as well as both realised and unrealised gains on catastrophe bonds held by the Medici ILS fund, all contributed to earnings for the third-party investor base, while at the same time their share of catastrophe losses appears relatively minimal in the period, with just a $20 million impact from large losses to redeemable noncontrolling interests.
On the earnings for RenRe from its Capital Partners JV's and ILS funds, the company reported that Q3 2023 saw it earn fee income of $64.6 million, which is a 150.9% increase from Q3 2022.
Management fee income soared to almost $44.5 million for Q3 2023, up from almost $25 million in the prior year period.
But, most impressive is the return of performance fees in Q3, as RenRe recorded over $20 million this year, where as last year it was less than $750k.
In fact, it appears the third-quarter of 2023 may have seen RenRe earning the most fee income from its third-party capital and ILS business of any quarter on record, driven by the higher assets under management and the strong performance across the business.
Year-to-date, for the first nine months, RenRe's third-party capital and ILS fee income has now reached an impressive $128.8 million, well up on the previous year's $82.9 million.
On the management fee side, RenRe earned almost $31.5 million from the joint-venture structures, $7 million from structured reinsurance products and almost $6 million from its ILS funds in Q3 2023.
RenRe explained that the management fee earnings reflected higher capital under management at DaVinciRe, Vermeer and the Medici Fund, plus management fees in DaVinciRe that were previously deferred due to weather-related large losses experienced in prior years.
In performance fee terms, RenRe earned $17.15 million from the joint-venture structures, $2.85 million from structured reinsurance products, but a smaller $66k from the ILS funds in Q3 2023 which tend to be earned on a more annual basis.
RenRe said that performance fees were largely driven by improved current year underwriting results, primarily in DaVinciRe.
During the third-quarter, which is not a significant point in the year for capital raising typically, RenRe said that it raised an additional $16.3 million for its Medici catastrophe bond focused investment fund.
There were also outflows though, although these were largely procedural in nature it appears.
RenRe said that overall, redemptions of third-party capital reached $368.7 million in the third quarter of 2023.
$175 million was due to the return of excess capital from the Vermeer rated reinsurer, which was likely both a right-sizing exercise and an opportunity for the investors PGGM, on behalf of the PFZW pension fund, to draw-down on some of the profits driven by strong performance at the reinsurer.
PGGM has been rolling earnings back into Vermeer in recent quarters, but as it built up excess capital it clearly became attractive to redeem some of that for the ultimate investors in the structure.
In addition, RenRe has continued to free up trapped collateral for investors in its collateralized reinsurance and retrocession strategy, saying that in Q3 2023 $122.3 million was redeemed from the Upsilon Diversified Fund, due to the release of collateral associated with prior years' contracts.
Overall, the third-quarter seems to have been a very strong quarter for RenaissanceRe, with the third-party capital business delivering significant value to the investors and to the company, while the ongoing releases of trapped collateral also bode well for clearing the decks of legacy exposures and enabling investors to redeem capital from difficult catastrophe loss years.
With RenRe's acquisition of the Validus reinsurance business from AIG, including the insurance-linked securities (ILS) unit AlphaCat completing yesterday, we now look forward to seeing how that shapes the Capital Partners business and offering at RenRe going forwards, as well as how the incremental capital lifts AUM.