'Rising to the Challenge' announced as the theme of the 2023 BIBA Conference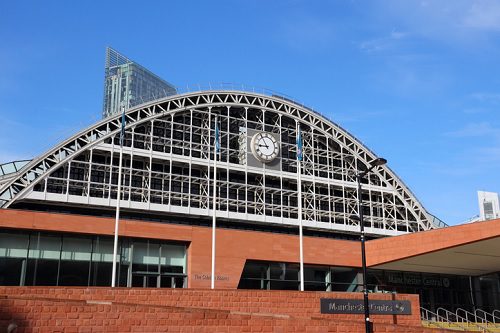 Rising to the Challenge demonstrates how the insurance industry has continued to positively respond to the recently ever-changing political, environmental and economic dynamics in the UK.  Whether that be the cost-of-living crisis, record breaking 40°c heatwaves or the Covid-19 pandemic, the variety of insurance claims has been endless.
The 45th BIBA Conference in May 2023 is the must attend event of the industry at the Manchester Central Convention Complex.
Steve White, BIBA Chief Executive, said: "It has been a challenging time for the industry adjusting to the pandemic with recruitment struggles and a continuously hard market among other things. We are now on our third Prime Minister, fourth Chancellor of the Exchequer and second budget in the last six months. However, as an industry we came together to rise to these challenges and continue to meet the needs of our customers. I'm looking forward to catching up with everyone on the BIBA stand again this year!"
The annual BIBA Conference hosts 8000+ attendees and more than 220 exhibitors including insurers, service providers, brokers and software houses making it a leading insurance networking event, where building relationships and doing business are a priority. In addition to this, there is an exciting line-up of leading speakers to be announced in keynote, seminar and fringe sessions.
Young Broker Day will, as usual, be on the second day of the BIBA Conference and is the opportunity for future industry leaders to hear from speakers with a wealth of knowledge and experience. Young Broker Day is the go-to-place for younger brokers wanting to develop their careers and discuss the future of the industry.
Emma Chapman, BIBA Head of Conference said: 'Most of us will encounter professional or personal difficulties this year. Rarely are our paths straightforward and our conference imagery this year represents the peaks and troughs in our journeys. However, by facing these challenges head on and sharing our experiences, the insurance community can continue to thrive. The BIBA Conference will once again be the place where important topics and questions are discussed, and I can't wait to see you all there.'