Robert Kelly provides details on succession plans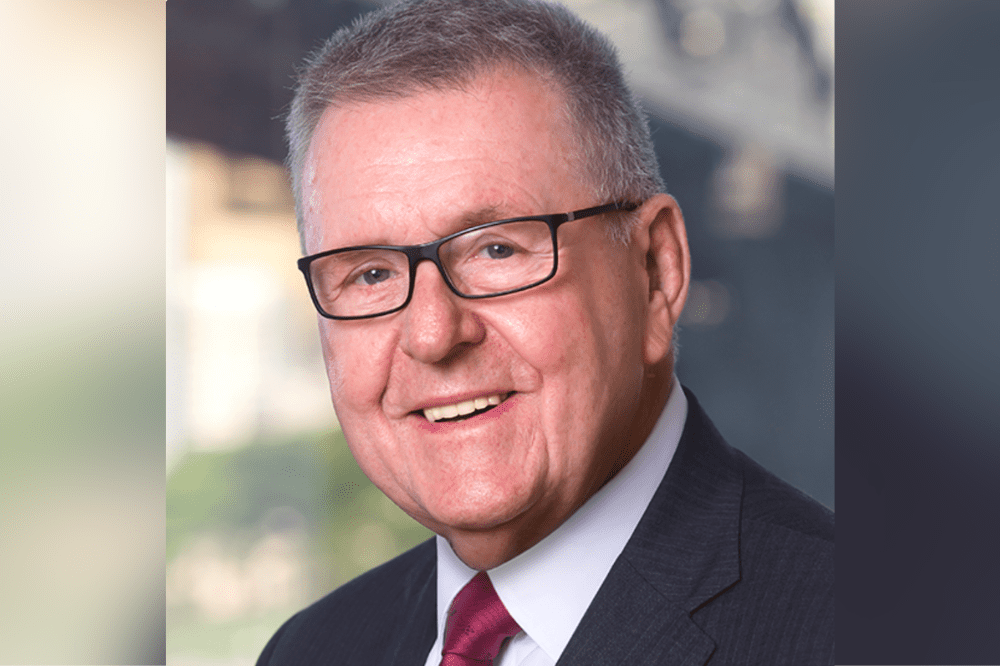 Kelly has more than 50 years' experience in insurance and is widely regarded as one of the most influential figures in the industry.
"And we're bringing in a new COO that will start on March 1," he said. "I'm hopeful that I'll be able to announce who that is at the AGM. The restriction of announcing it is not because of any other reason other than their current employment and their obligation to that employer at the moment."
Steadfast's AGMs are usually held in October.
"That will open up a string of opportunities in terms of internally who could replace me – if I ever go," said Kelly.
Steadfast had previously announced that Kelly will run the business until after the AGM in October 2023.
In 2020, the Australian Council of Superannuation Investors (ACSI) released its 19th annual survey of CEO pay among the country's largest listed companies – and Kelly was listed in the top 10. Kelly was the only insurance boss who made the list, with a realised pay of AU$14.4 million.
The CEO is also a big donor to charities and once took an athlete's ice bath in aid of childhood cancer cure research raising tens of thousands of dollars.
On Wednesday, Steadfast, Australasia's largest general insurance broking network announced its FY22 results. The firm delivered an impressive 29.3% increase, AU$171.6 million in net profits after tax (NPAT).
"I am pleased to report another year of excellent Steadfast Group earnings with our FY22 underlying net profit after tax at the top end of our upgraded guidance range advised in February 2022," said Kelly.
During the results, Steadfast also announced a major acquisition: Insurance Brands Australia (IBA). According to the market release, IBA is one of Australia's largest privately owned insurance distribution businesses focused on the SME sector. The acquisition price was quoted as up to AU$301 million.
The group's fully franked total dividend was 13.0 cps, up 14.0%, according to the release.
Kelly remarked that his firm has now produced consistently strong increases in profits in each year since listing in 2013.
"The Steadfast Network delivered record gross written premium (GWP) of AU$11.1 billion in FY22, growth of 13.1%," he said. "Our brokers increased volumes over FY22 and experienced further premium price rate increases from our strategic partners."
The firm also announced that it completed AU$552 million of EPS accretive acquisitions.
In October, the firm announced the merger of two of its specialised underwriting agencies.
According to a Steadfast media release, the Underwriting Agencies of Australia (UAA) and MECON Insurance have combined to form a mobile plant, equipment and construction insurance group.
"The timing is right for UAA and MECON to come together to become a single powerhouse in the mobile plant and equipment and construction insurance industry," said Kelly.
In February, when Steadfast announced its results for the year ending December 31 2021, the group delivered an impressive 26.4% increase in net profits with underlying revenue up by AU$520 million.
"Our underlying earnings growth for the period was again driven by sustained organic growth in the group's insurance broking and underwriting agencies and our prudent acquisition strategy," Kelly said.
The CEO said, at that time, that the Coverforce acquisition in late August 2021 at a cost of more than AU$500 million and other network broker acquisitions were performing "in line with expectations".
In February, the firm also announced the retirement of Philip Purcell as a director after nine years on the Steadfast Board.
"I look forward to continuing our association with Philip. He has accepted our invitation to join two of our major subsidiary boards," said Kelly.
Steadfast was co-founded by Kelly and established in 1996. The network provides services to broker businesses across Australia, New Zealand, and also Asia and London.