RSA helping today's talent evolve into tomorrow's leaders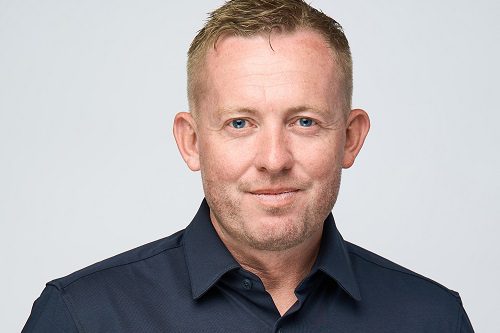 Authored by Lee Mooney, Managing Director, Commercial Lines, RSA
If lockdown and the pandemic showed us one thing, it's that the world of work is changing at pace. Advances in technology, such as AI, are dramatically altering what we do, which means that training and development are becoming more important than ever. There are numerous studies which highlight both Gen Z and Millennials – the next generation of leaders – value and prioritise training and development more than ever.
Our Broker Leader Programme, a six-month professional development course, has been designed by RSA experts looking to identify and nurture the next generation of UK brokers and clients. The course aims to help future leaders cultivate skills for a flourishing future in insurance. This year, 18 candidates will be given the opportunity to learn leadership and business skills from our experts and, at the same time, earn a Chartered Insurance Institute CPD accreditation. Since 2015, over 70 candidates have gone through the programme, with many of these candidates having made huge strides since taking part. Whilst we can't take credit for all their success, if our programme helped in any small way, we'll take that.
There are a number of reasons why we continue to do this:
Investing further into our broker partnerships is a core part of our strategy as we continue to evolve and grow our business across all our regions. We can only do this by ensuring our partners and aligned partnerships share mutual value with the ongoing strategy.It's brilliant to be able to celebrate in the success of the programme to date. We've seen many former candidates progress in their career and forge many strong relationships along the way. These driven and talented people have thrived in what is often a challenging programme. Attracting diverse, talented people into insurance and being able to offer them ongoing professional development is vital for the future of our industry.Given our experience in delivering professional development, we can assist our chosen broker partners in further developing their future leaders. We're committed to supporting our partners and their people to develop the skills and expertise they need to succeed. The leaders of the future can help our industry thrive and move forward for the benefit of our customers.
The window for applications is currently open and has been extended until 8th September to allow all that wish to apply time to do so. We're aiming to reach as many brokers as possible, asking them to get in touch and put their future leaders forward.
We've worked hard making some changes to this year's programme, including extending our locations across the UK to be more accessible to candidates – sessions will be hosted across London, Birmingham, and Manchester – in addition to reducing our entry criteria to open the programme to more talent, and increasing this year's slots from 14 to 18. We believe such changes make this year's programme even better and, more importantly, more rewarding for candidates.
Learn more HERE