Single voyage coverage for marine skippers prepares to launch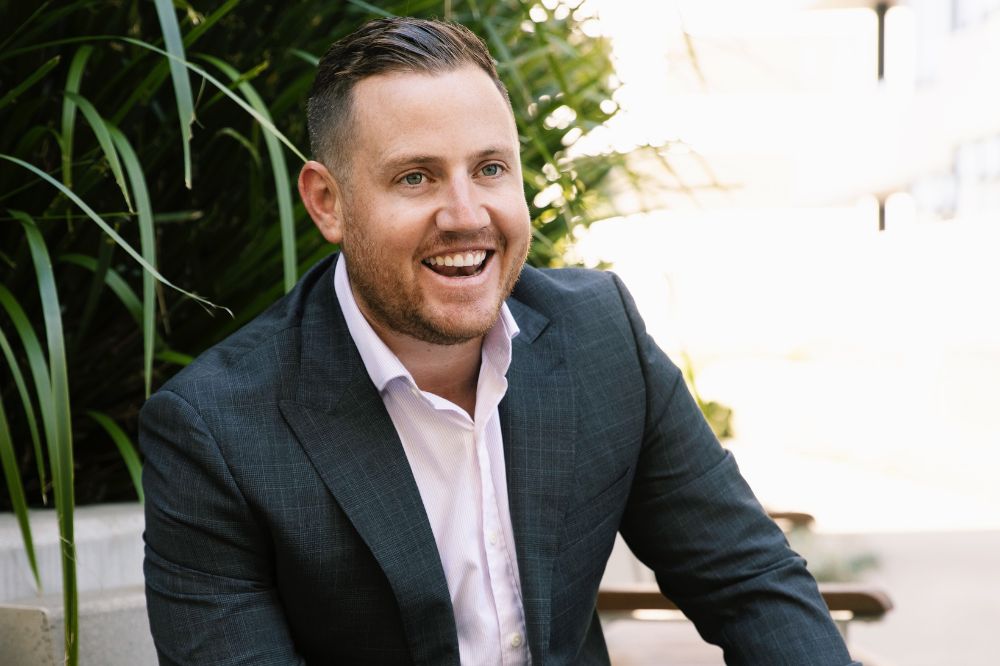 Bedggood said the product fills another gap in the market.
"We have seen a lot of interest not converted into annual policies as many potential policy holders have indicated they don't need year-round coverage," he said.
Read more: Sydney Hobart Yacht Race skipper lifts lid on new insurance product
The firm currently offers two annual policies: delivery only skippers coverage and also insurance for commercial skippers.
Bedggood said he expects the new, short-term version to be taken up by part-time delivery skippers that undertake infrequent delivery work.
"Additionally, skippers that are contracted by vessel owners or vessel management companies that contract skippers to undertake specific sporadic vessel deliveries on their behalf," he said.
Bedggood said these voyages can include moving sailing yachts between race regatta locations and back to home ports, delivering purchased vessels to the port of a new owner and skippering boats interstate for maintenance and repairs.
Bedggood and Bowen, who is director of operations and placement, won the backing of the same Lloyd's of London syndicates who support their annual offerings.
"The single voyage offering was far easier conceptually to get approved," said Bedggood. "The only challenge was agreeing on the price which we are very happy with."
"It was really pleasing that they [the Lloyd's syndicates] were supportive of this idea and put their trust in Nicholas and I," said Bowen. "We will now be able to offer this product to a broader number of marine skippers to ensure they can further protect themselves from the direct threat of litigation they face."
A single voyage stand-alone marine skippers liability policy, he said, will start from $395.
In the four months since its launch, Bedggood described take up of their annual policies as "encouraging," adding: "Albeit the horrible weather on the east coast hasn't helped us a lot."
The launch of that insurance offering followed 18 months working to secure capacity with Lloyd's of London.
Bowen said it was a "monumental challenge" securing that capacity. He credited several years of hard work by London-based marine broker Ed Dowles and the team at Oneglobal Broking for getting their products over the line.
When their annual skippers' policies launched, Bedggood estimated that of the 12,000 to 15,000 active commercial skippers in Australia, many of them would be interested in the coverage.
"There are thousands of skippers that will buy this product now," he said.
Until the launch of Marine Skippers Insurance, Bedggood said marine skippers were uninsured and sometimes financially targeted for any damages to the vessels they captained – a process called subrogation.
"There have been a couple of events in Australia where there was some limited damage of AU$30,000-40,000 and the hull insurer has paid it out to the owner and to the repair and then they've sought to recover their damages direct to the skipper," said Bedggood.
This issue, he said, was the major reason he developed the product together with Sydney based Bowen.
The oldest of all insurance products
Marine insurance is often regarded as the oldest of all insurance products. In an interview with Insurance Business, Ben Healey, Sydney based underwriter for AXA XL, said the first marine insurance offerings involved Chinese silk traders.
"This was in about 600 AD and they came up with the concept of what became insurance," said Healey, marine hull and liabilities specialist. That was a time when ship voyages could last many months, even years, and losing vessels was a regular occurrence.
"They would put parts of their cargo on different vessels so that at least some of it would make it to the final destination rather than putting it all in their own boat and losing the whole lot," he said.
Read more: Marine: the world's first insurance product
More than 1,000 years later the first contract of insurance was signed for a marine hull policy in the Lloyd's coffee shop. Today, hundreds of years on, marine insurance stands out in the insurance industry for its reliance on brokers.
"I think marine insurance is one of the last classes of insurance left where you have to use a broker. So, we end up working very closely with the brokers," said Healey.
In terms of industry challenges, Healey said during the March interview, that marine was under the same hard market pressures as other insurance areas.
"A lot of it is helping the brokers navigate those [hard market] issues with their clients and giving them the responses and the information that they need to have those tough conversations," he said.
After two years of COVID-19, he said, more and more companies have placed a greater focus on the health and wellbeing of their employees. The same is true for employees at sea.
"I think crew safety is probably one of the big ones that the industry in general has been looking at," he said. "It's becoming more and more prevalent as a genuine risk factor for underwriters to consider."