Suncorp chair lifts the lid on "compelling" deal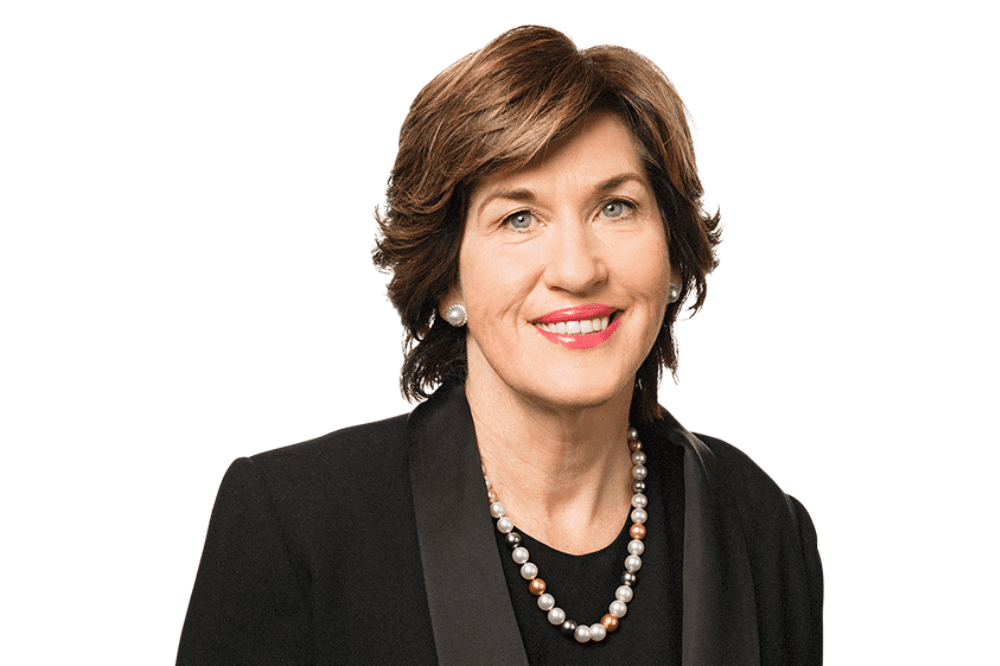 McLoughlin told shareholders, who had the option to attend either in person or online: "As part of our annual strategic planning process, the board tests our organic plan against inorganic alternatives. As the board of a public company, we have fiduciary obligations to act in our shareholders' best interests. In this context and against this existing strategic analysis, we considered ANZ's offer and found it to be compelling on all fronts.
"The transaction will deliver significant shareholder value and is expected to yield net proceeds of around AU$4.1 billion. Customers will have access to a wider range of products and services. ANZ will offer a broader range of banking career opportunities for our people… And importantly there is strong alignment of purpose and values."
Additionally, commitments include no net job losses or branch closures as a result of the AU$4.9 billion deal for three years following completion, plus AU$10 billion of lending made available to local businesses over the same period.
"The review also considered the viability of consolidation among regional banking peers and found this option for Suncorp to be inferior to both the ANZ offer and our own organic plan," said the chair, who stressed that the transaction is still in the early stages.
Read more: Suncorp sells bank for AU$4.9 billion
She elaborated: "The next step in this process will be a submission from ANZ to the ACCC (Australian Competition and Consumer Commission). This submission will set out how the transaction delivers public benefit and why competition levels in the industry will remain robust. Given its significance, we anticipate the ACCC will give due consideration to the application, and will likely take some months from lodgement.
"At this stage, we expect the transaction to complete in the second half of the 2023 calendar year, noting this will depend on the timing of the necessary approvals. There will continue to be a transition agreement in place between ANZ and Suncorp for up to two years after that."
McLoughlin added that Suncorp is "absolutely committed" to ensuring minimal disruption throughout the sale process and even after the divestment is finalised.
"I commit to having an eagle eye on that, during the transition," promised the chair, whose camp is confident that the result will be a stronger insurance and banking system.
She highlighted how Suncorp will have a singular focus as a dedicated Trans-Tasman insurer "at a time when the value of insurance has never been greater," adding that the group will continue to be the name behind some of Australia and New Zealand's leading brands.
While thanking shareholders and her fellow board members, McLoughlin asserted: "Suncorp is proud to have built successful, sustainable, and quality businesses on both sides of the Tasman. We are focussed on delivering good growth and improved business performance over the coming year."
Read more: Suncorp Group releases full-year results
Group chief executive Steve Johnston similarly cited the importance of Suncorp's focus on insurance.
"As Australia and New Zealand stare into the challenges of a changing climate, we will be able to dedicate all our time and resources to supporting customers and enabling the transition that will be required," declared the CEO during the AGM.
"We believe a vibrant and healthy private sector insurance market is essential to working alongside Government at all levels to correct more than 100 years of poor planning, build the resilience of our private and public infrastructure, and relieve the burden from the taxpayer."
According to Johnston, the "by no means easy" decision to sell the banking unit is, in their view, in the best interests of everyone. He went on to point out that Suncorp will engage constructively with all stakeholders over the coming year as the Queensland-headquartered organisation looks to receive all necessary approvals for the bank sale.
Suncorp, which employs more than 13,000 people across Australia and New Zealand, held its AGM on September 23 in Brisbane.