The Best Insurance Companies for Construction in Canada | 5-Star Construction 2023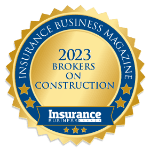 Jump to winners | Jump to methodology
Brokers' go-to construction carriers
Insurance Business Canada recognizes the best insurance companies for construction, carefully selected by brokers impressed with their solutions-driven approach centred around the broker-client relationship. 
It's a strategic focus acknowledged by industry expert Doug Lyall, HUB International Canada's chief sales officer for the Prairies.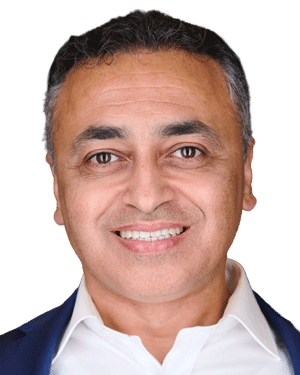 "We place customers at the centre of our decision-making because their satisfaction is our priority"

Bassem MesallamHDI Canada
As highlighted by Lyall, the best insurance companies for construction lead by excelling in the following areas: 
broad-spectrum coverage tailored to the client's specific needs and niche

 
exceptional and expedited claims payment and processing 

 
underwriting expertise 

 
competitive pricing 

 
risk mitigation partners 

"As the construction industry continues to develop, the true partner carriers in this class will need to invest in the technology, tools, and people to work with our mutual clients in developing leading-edge risk technologies," he explains. "The focus will be on people, safety, and risk mitigation." 
In determining 2023's winners, IBC surveyed brokers nationwide and asked them what changes they would like to see in the sector over the next 12 months. Below are some of their replies. 
"More consistency in exclusion/endorsements." 

 
"Solutions for wood frame risks – lots of markets exited and now the capacity is limited." 

 
"Tighter residential construction pricing and capacity." 

 
"More local capacity particularly on FR risks." 

 
"[Simple, easy-to-read] policy wording with easily accessible online tools." 
Client-centric approach drives 5-Star construction carrier's top reputation 
Brokers praised and attributed HDI Canada's success to prioritizing clients' specific needs and requirements and offering innovative ways to address them.  
Broker respondents said they use HDI Canada, part of HDI's global portfolio, for its expertise and high standards across various metrics, particularly: 
coverage

 
service to brokers

 
underwriting experience
"Our focus is on solutions and advising our clients because we know construction is a complex line of business and the requirements can vary significantly," says Bassem Mesallam, head of construction and engineering, who was instrumental in launching HDI's construction program in Canada. "Our clients and brokers need good advice, assessments, and an understanding of the risks, so we focus on providing that package of technical expertise, customer service, and risk management." 
HDI has gained brokers' trust and earned its industry-leading reputation by bringing a global perspective to its Canadian operations. It's able to rely on backup from the firm's global operations, which employs about 25,000 people throughout 50 offices worldwide and writes business in over 150 countries. 
"We have a lot of background and history and a big team, including risk engineers, to support our operations here in Canada," Messallam notes.  
Demonstrating that it's a dedicated partner, HDI Canada goes above and beyond to bolster its industry knowledge and expertise so it can help clients navigate challenges such as inflation, supply chain issues, and labour shortages. 
"As we're dealing with those challenges, we try to be more creative in our solutions," remarks Mesallam. "With inflation, for example, we educate our clients to ensure that no one is under-insured." 
To stay ahead of market trends, the top insurance company places a strong emphasis on: 
adjusting policies to reflect current values 

 
advising clients who need to extend their projects 

 
risk management, mitigating and even preventing losses 
"We prioritize our risk management operation and get that unit involved in complex projects, so underwriting and management go hand in hand," he adds. "It's about assessing how to help your clients mitigate losses and manage their risks."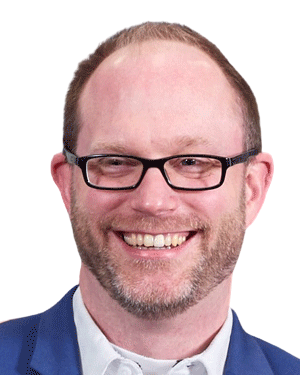 "The art of underwriting and strong personal relationships are the keys to our success"

Craig JohnsonSovereign Insurance
Best insurance company for construction prioritizes a value-driven philosophy 
Outstanding insurance companies partner with their clients in scale across areas such as specialized construction, underwriting expertise, market insights, and risk management assistance. 
HUB International's Lyall underscores these elements as differentiators in setting apart the 5-Star carriers in the construction class, noting, "This all needs to be done at a scaled price, and those that succeed here will stand out from their competitors." 
Sovereign Insurance is a leading example of this by enabling its clients to build resilience and boosting broker understanding of its policies.  
The insurance carrier successfully conducted a monumental exercise of rewriting all policy wordings set to launch from September 2023 onwards, ensuring its offerings reflect the following: 
comprehensive base wordings with broad coverage 

 
competitive, clearly written, industry-focused wording 

 
simplified, flexible, and scalable products that are easily customizable

 
digital, interactive modern policy documents that are organized, clear, and easy to navigate 
"All these packages include specific coverages important to those exposures in that industry," national underwriting manager Craig Johnson explains. "We can always create a completely customized bespoke policy for an insured if that's what they need." 
With underwriters recognized as experts in the segments they serve nationwide, broad local decision-making authority allows the top insurance company to continue providing the exceptional level of service its brokers and clients expect. 
"That's a big key for us as construction is currently our largest and fastest-growing area of new business," Johnson remarks. "We truly have a compelling value proposition, and it's being recognized by brokers, making Sovereign a key market leader in the construction space." 
Sovereign's strength is evidenced by its long-term view of customer relationships. The top carrier takes a holistic approach to its customers, prioritizing communication with brokers and their mutual clients to forge sustainable partnerships. 
"We want to write as much of their business as possible," notes Johnson. "That's different from some insurers that like to take a piece-by-piece view." 
In addition to its vast underwriting expertise and best-in-class claims service, Sovereign boasts a dedicated in-house risk engineering department whose experts work with brokers and clients to identify and mitigate the unique exposures inherent in their business.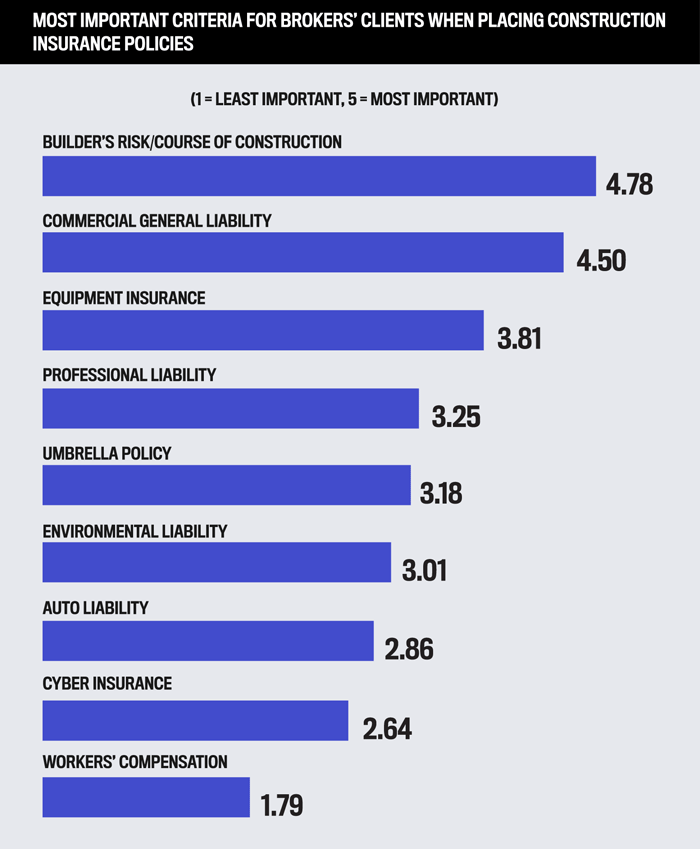 Broker-client partnerships at the heart of top construction insurance carrier's success 
Northbridge Insurance, like the other 5-Star construction market leaders, has been elevated to the top by brokers for its wide range of coverage options and specialized coverage specific to construction and contracting needs. 
"Every business is unique, and we can't take a one-size-fits-all approach," underwriting director Adam Collier explains. "That's why we rely heavily on our brokers to give us insight and understanding of the customer's needs; then, we complement that with our specialized construction expertise to develop the solutions." 
Northbridge prides itself on being a genuine partner to brokers and its customers, and has earned its go-to status with a commitment to the following: 
a dedicated team of experts assigned to the construction and contracting space

 
deep understanding of the industry and the unique risks clients face 

 
active involvement in various construction industry associations regionally and nationally

 
transparency, clear communication, and a personalized approach to claims 
"We can leverage all that expertise to create the custom recommendations and solutions that help us keep our customers safe and our projects on track," he adds. "On the claims side, we help them get back on their feet as quickly as possible after a loss." 
Northbridge's risk service, claims team, adjusters, and consultants also possess specialized expertise and undergo extensive training to stay ahead of changes and trends. 
"We've been focused on water monitoring technology and best practices for mitigating water damage losses on a construction site," notes Collier. "We explore anything we can think of to help the risk be beneficial long term and safe in the short term." 
With a focus on the future, industry expert Lyall foresees pressure on the construction industry to acknowledge and address its effect on the environment. The top insurance companies for construction have already taken that in stride, abiding by stringent environmental, social and governance (ESG) guidelines.  
"We are seeing the first push more on claims handling, both repair and replacement and disposal," remarks Lyall. "An ESG focus will drive the trades to educate [themselves] and learn to work inside the ESG goals as they change. The future will be about efficiency in equipment and materials management."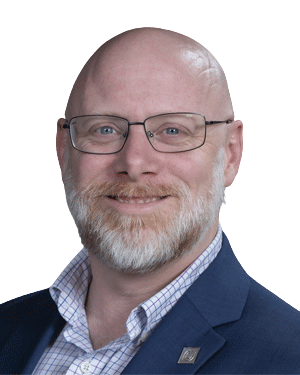 "We work with our broker partners, and we want them and our customers to be the safest in the country"

Adam CollierNorthbridge Insurance

Aviva
AXA XL
Berkley
Berkshire Hathaway
Chubb
CNA
Economical
Liberty
Lloyd's of London
QBE
Sovereign
Starr
Travelers
Trisura
Wawanesa
Zurich