UK storms to impact re/insurers. PwC estimates Babet insured loss up to £650m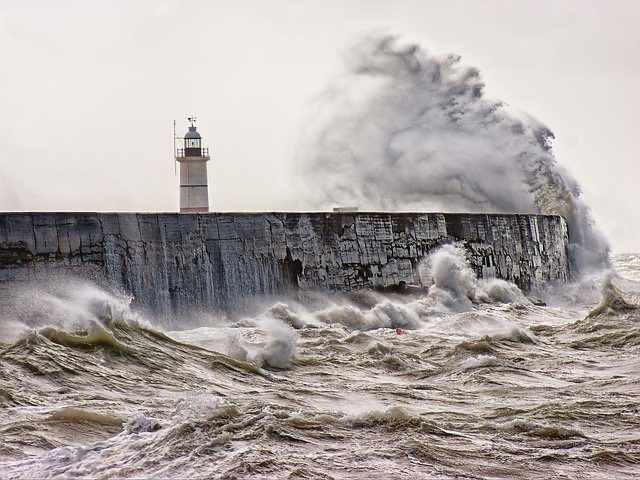 With the United Kingdom battered by another storm overnight, PwC UK has provided an estimate for the insurance market losses from recent storm Babet which it believes will be between £450 million and £650 million.

Flooding is expected to be a significant component of the insurance industry loss from Storm Babet, which struck the UK from October 18th to 21st.
Storm Babet delivered what the Met Office called "exceptional rainfall", with some areas of eastern Scotland seeing 150mm to 200mm falling.
The Met Office also said that heavy, persistent and widespread rain also affected much of England, Wales and Northern Ireland from 18th to 20th, with 100mm falling fairly widely.
There were also 50 knot plus winds across much of north-eastern England and Scotland, with peak wind gusts of over 100 mph in the Scottish mountains and over 70 mph lower down in elevation.
Overnight, the southern UK and northern France have been battered by Storm Ciarán, which brought wind gusts over 70 mph for parts of the south coast and Cornwall, over 100 mph to the Channel Islands and over 110 mph for parts of northwest France.
Storm Ciarán is set to lift the overall total for insured damages due to windstorms so far this European season and with more storms on the way for the UK and northern Europe, it looks like this could become a costlier season than seen in recent years.
Mohammad Khan, General Insurance Leader at PwC UK, commented prior to Storm Ciarán reaching the UK, "Given the extent of flooding we've observed and the subsequent damage of residential and commercial properties, we project the insurance losses from Storm Babet to range between £450 and £650 million.
"The significant insurance outlays suggest that additional alerts regarding the potential repercussions of Storm Ciarán in England and the Channel Islands could escalate these costs.
"The Met Office has released yellow and amber warnings, indicating danger to people and buildings. Forecasted winds of up to 80mph, coupled with structural damage and flying debris, may compound existing financial costs.
"While Storm Babet's severity was anticipated, the upcoming Storm Ciarán could exacerbate the damage."