Validus & AlphaCat sale slashes AIG's hurricane PML by 70%: CEO Zaffino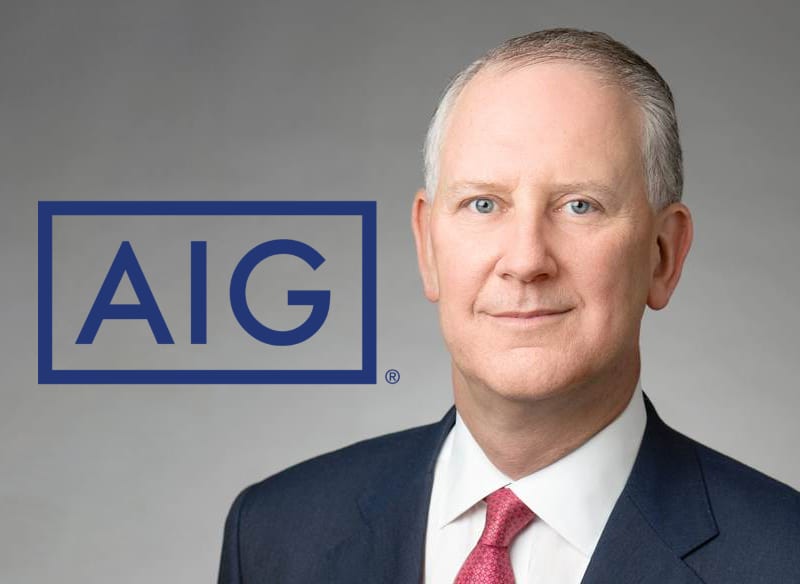 AIG will come out of the sale of its Validus reinsurance business and the AlphaCat Managers insurance-linked securities (ILS) platform to RenaissanceRe, with a significantly reduced amount of natural catastrophe volatility, case in point that the insurers 1-in-100 hurricane PML will drop by 70%.

Speaking during the AIG second-quarter earnings call, CEO Peter Zaffino gave some colours as to both the rationale for the sale of the reinsurance arm to RenRe, as well as how it benefits AIG's overall exposure to major catastrophe losses.
He explained that the divestiture of Validus Re and AlphaCat to RenaissanceRe, which is set to close towards the end of the year, will further streamline the AIG business model, simplify the structure of its global portfolio, and substantially reduce volatility.
All of which, "generates additional liquidity and capital efficiencies, and accelerates our capital management strategy," Zaffino said.
Going on to say that, "Due to the nature of assumed reinsurance and the portfolio mix of Validus Re, this business is capital intensive, and disproportionately contributes to AIG's overall volatility and PML.
"As we have discussed over the past few years, the core objectives of the property and casualty turnaround were to substantially improve the overall quality of AIG's global portfolio and underwriting results, reduce volatility through a massive reduction in gross limits written, better manage peak zone exposures and geographic balance, and strategically use reinsurance across our overall business.
"A turnaround of this magnitude is made harder when you have a treaty reinsurance business, which by its very nature has volatility."
To measure the effects of shedding the Bermuda based reinsurance and ILS capital management units, Zaffino said that AIG has modelled the expected changes to probable maximum losses (PML) across all categories, with all showing a significant reduction.
On an occurrence basis, Zaffino highlighted that:
Worldwide all perils, net PMLs will reduce by 45% at the 1-in-250 return period.
Worldwide hurricane PMLs will reduce by 60% at the 1-in-250 return period, and by 70% at the 1-in-100 return period.
North America hurricane PMLs will reduce by 70% at the 1-in-100 return period.
North America earthquake PMLs will reduce by 55% at the 1-in-250 return period.
Japan typhoon PMLs will reduce by 50% at the 1-in-100 return period.
Japan earthquake PMLs will reduce by 50% at the 1-in-250 return period.
EMEA, all peril PMLs will decrease by 85% at the 1-in-50 return period and 75% at the 1-in-100 return period.
Which adds up to a significantly reduced exposure to the major peak peril catastrophe zones of the world.
On top of which, Zaffino also highlighted that at the reinsurance renewals this year, AIG has maintained its attachment points as closely as possible, to ensure coverage.
"I think the reinsurance programmes that we bought are world class," Zaffino said. "We keep calling that out but in a very challenging and difficult environment at 1/1, we did not compromise by taking a lot more net because of the reinsurance pricing. It reflected our book, we've got great partners, and as a result, we didn't really have more net in terms of overall low return-period PMLs."
Looking to the future, of an AIG minus a reinsurance business that writes treaty cat risk, Zaffino said a lot of it comes down to reduced volatility, which will help to enhance results.
"I mean, it's a different company. We're not going to have the tail exposure. But also, at all return periods, we're going to have less cat.
"We've managed aggregates across the world. Validus Re is a very good business, but as I said, when we want to continue to reduce volatility, we do that through reinsurance, but when you have a treaty reinsurance business that has got a portfolio that has a lot of cat, that's harder to do.
"So, I think the volatility, the cat loads will go down, by the very nature we're going to lose a big part of our cat exposure.
"But we've been conservative on that and increased them this year and are very comfortable with our estimates and our actual results."
Also read: AIG buys pre-wind season retro for Validus, XoL for Private Client Group: Zaffino.