Verisk (AIR) pegs Turkey quake economic loss at $20bn+, insured at $1bn+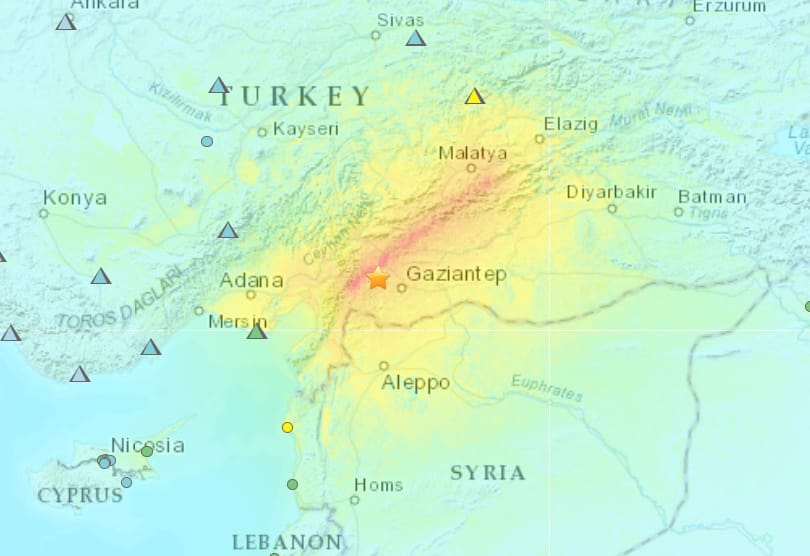 Verisk Extreme Event Solutions, formerly AIR Worldwide, has estimated that economic losses from the devastating earthquakes that struck Turkey will reach above US $20 billion, while the insurance and reinsurance industry faces a bill of above US $1 billion.

These estimates are based on the damage caused by both of the M7+ earthquakes that occurred on February 6th, and Verisk says that the initial shock is the driver of most of the insured losses.
"These devasting earthquakes caused not only extensive physical damage, but also a tragic loss of life in Turkey and Syria," explained Bill Churney, president of extreme event solutions, Verisk.
Continuing, "The sizable difference between insured and economic losses—the protection gap—represents the cost of catastrophes to society, much of which is ultimately borne by governments. Increasing insurance penetration can ease much of the burden. There are solutions available that can enhance global resilience efforts including, emergency management, hazard mitigation, public disaster financing, risk pooling, and other government-led risk- and loss-mitigation initiatives."
Verisk said that its modeled insured loss estimates only include, losses caused by the damage from ground shaking induced insured physical damage to onshore property (residential, commercial/industrial, mutual), to both structures and their contents, as well as insured losses under loss of use coverages, such as business interruption.
Fitch Ratings said recently that insurance industry losses from the earthquake that struck Turkey and Syria are anticipated to fall around the US $1 billion mark, with reinsurance capital set to bear the majority. So Verisk's estimate is closely aligned to this.
The death toll from the earthquakes has now surpassed 35,000, with some expecting potentially tens of thousands more to be added to the tragic total.
Also read:
– Turkey earthquake unlikely to impact cat bond performance: Plenum.
– Twelve Capital says private ILS exposure to Turkey quake "very limited".