What is wrong with New Zealand's weather forecasting system?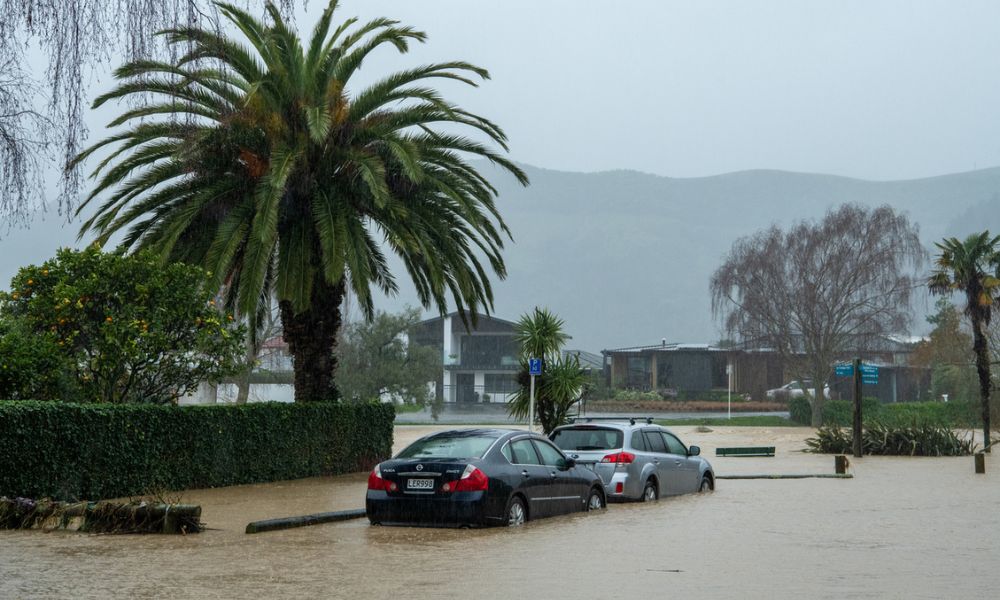 What is wrong with New Zealand's weather forecasting system? | Insurance Business New Zealand
Catastrophe & Flood
What is wrong with New Zealand's weather forecasting system?
Independent review to get underway in September
Catastrophe & Flood
By
Terry Gangcuangco
An independent review commissioned by the New Zealand government is slated to begin in September with the goal of determining the best approach to national weather forecasting in the country amid what are now considered blurred lines between Meteorological Service of New Zealand (MetService) and National Institute of Water and Atmospheric Research (NIWA).
Dubbed "Project Hau Nuku," the review aims, among other things, to identify the optimal arrangements and responsibilities in the country's weather forecasting system in preparation for future weather-related challenges and impacts brought on by climate change.
So, what is wrong with the current arrangements?
Issues with present settings
In the terms of reference published by the Treasury and the Ministry of Business, Innovation & Employment, the government said: "NIWA and MetService, both Crown-owned companies, are closely involved in the science and operational delivery relating to weather, climate, and meteorology.
"MetService was established as a State-owned enterprise to leverage its expertise in weather forecasting to support its operations, reduce the cost of weather services to taxpayers, and pay dividends to the Crown. NIWA was established as a Crown Research Institute to perform the weather research function.
"Over time the boundaries for delivering functions in the weather forecasting system have become blurred. Both organisations are now competing with weather observations, modelling, forecasting, and communications."
The government believes that, given the climate and weather resilience challenges being faced by New Zealand, it is important to have an optimal interplay between science and weather forecasting service delivery to achieve the best level of service provision over the long term.
"As forecasting capability has improved and climate awareness has grown, the public interest in weather-related risks has increased, and the historic distinction between weather and climate has become less relevant," the government noted. "Accurate, accessible, and time-critical weather information is a global public expectation.
"These activities should be done in ways that provide a clear understanding to the public and an all-hazards integrated collaborative service to government agencies, responders, and businesses. To strengthen the system, Ministers have agreed that a research-to-operations pathway between NIWA and MetService should be explored."
It was also pointed out that, under the current settings, collaboration across the system is challenging due to competitive tensions and competition law.
"The Crown provides funding to NIWA for weather forecasting research; however, there are barriers to sharing research, innovation, and observation data with MetService or any other weather researchers or forecasting providers due to the competitive environment," reads part of the terms of reference.
"Similarly, there is limited sharing and coordination of investment in infrastructure, and access to weather forecasting networks are not shared by either entity. [Also,] competition for media commentary between NIWA and MetService during severe weather events can create risks to public safety through conflicting and potentially confusing narratives."
Welcomed move
For both MetService and NIWA, the review is something that they are happy to get behind.
"We welcome and fully support the government's recently announced review into New Zealand's weather forecasting system," MetService said on LinkedIn. "As New Zealand's official meteorological service, our objective is, and has always been, national resilience and safety through forecasting excellence and the weather-readiness of all New Zealanders.
"The climate crisis means now is the time to improve and apply all our national forecasting and climate capabilities to build resilience as we face more frequent and increasingly severe weather events."
"We believe that it's time, for all the reasons mentioned in the Minister's statement and the terms of reference for the review, to take a broader look at the combined capabilities of NIWA and MetService, and consider how they might deliver better outcomes for New Zealand, which could include putting the organisations back together again," he commented.
"As the nation builds its resilience to a changing climate, particularly in the face of increased frequency and intensity of extreme weather, it makes sense to integrate climate and weather research with short, medium, and long-term forecasting.
"This would enable better prediction of impacts, such as floods and drought, coastal inundation and erosion, and forest fires, thereby improving adaptation, mitigation, response, and recovery."
When the review was announced, State Owned Enterprises Minister Duncan Webb said it is essential to have a connected weather forecasting system that is integrated with the understanding of flooding impacts on communities and the nation's infrastructure.
Webb stated: "Our systems should reflect the interrelationship between climate science, forecasting, hydrology, and coastal hazards to help us better plan for and respond to weather events."
The final report on the review is expected to be submitted in February 2024.
What do you think about this story? Share your thoughts in the comments below.
Related Stories
Keep up with the latest news and events
Join our mailing list, it's free!