What to look for in classic car insurance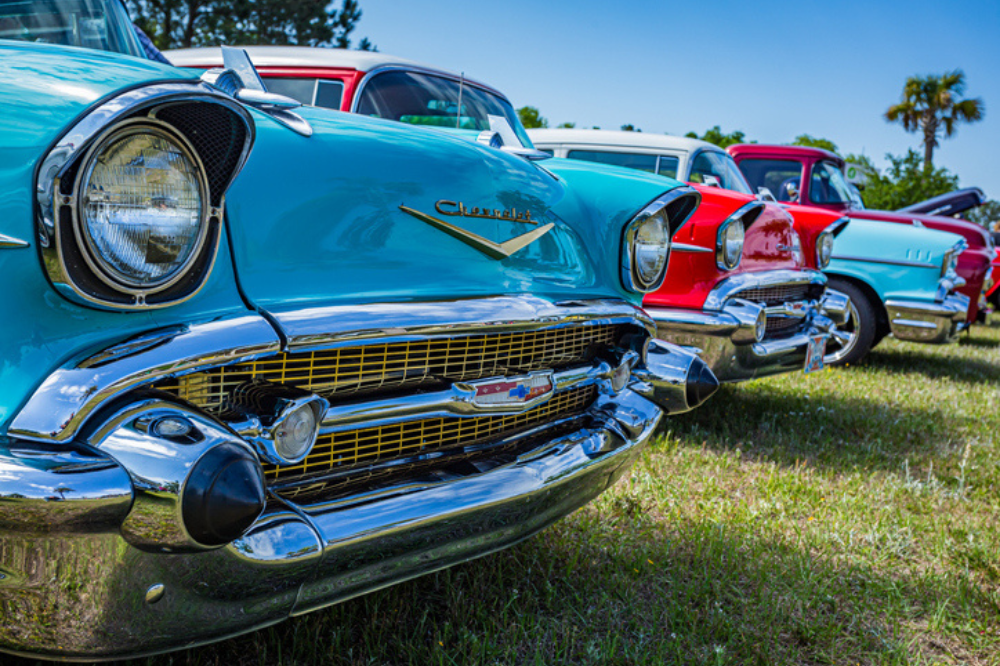 What to look for in classic car insurance | Insurance Business America
Guides
What to look for in classic car insurance
You don't treat your vintage car just like any other ride – this includes getting the right coverage. Find out how classic car insurance works in this guide
If you own a classic car, you know how much effort – and not to mention money – it takes to keep your ride in top condition. You don't treat your vintage car just like any other set of wheels. And this should apply to car insurance.
Standard auto insurance, however, doesn't always provide adequate coverage for your collectible or antique ride. For such vehicles with unique needs, you also need a different kind of protection called classic car insurance.
Insurance Business gives you a walkthrough of this type of auto policy in this guide. We will explain how this form of coverage works, how it differs from regular car insurance, and what you should be looking for when choosing a policy. Read on and find out everything you need to know about classic car insurance.  
As the name suggests, classic car insurance is a type of auto insurance policy designed for vintage, antique, or classic cars. It pays out the cost to repair or restore your ride if it has been damaged by a covered event.
But unlike standard car insurance, which typically covers vehicles on an actual cash value basis, classic car coverage insures vehicles based on an agreed cash value. This is the amount that you and your insurer have agreed upon following an appraisal.  
There's a reason for this: while conventional vehicles depreciate, vintage cars don't necessarily lose value as they age. Because of the care and maintenance that classic vehicles receive, they often keep or increase their worth over time. As your collector car gains value, most classic car insurance policies will also allow you to adjust your coverage limits accordingly.
Different insurers have varying eligibility requirements regarding what is considered a classic car. Generally, insurance companies provide coverage if your vehicle meets these criteria:

It must be in good condition.
It must be at least 25 years old or 20 years old with collectible value.
It must be your secondary vehicle – you don't use it for your regular commute or travel.
It must not be used for racing.
It must be stored in a fully closed or climate-controlled garage.
It must be driven no more than 7,500 miles a year, although the distance may vary depending on the insurer. 
Some classic car insurance providers offer coverage for new cars, including Corvettes and Ferraris, as long as these meet the criteria above, excluding the age requirement, of course.
Insurers also impose strict eligibility requirements for the drivers. If you want to insure your classic car, you can only access coverage if these conditions apply:

You must be at least 25 years old.
You must have at least five years of driving experience.
You must have a clean driving record.
You must have had no more than one at-fault accident or moving violation within the past three years.
Most policies, however, extend coverage beyond just classic and collector vehicles. The table below lists the different types of vehicles that can be covered under a classic car insurance policy.

Despite the difference, standard car insurance also has some similarities with classic car coverage. You can learn more about how traditional auto policies work in our complete guide to car insurance.
Classic car insurance provides the same types of coverage as standard auto policies, but with optional extras designed to meet the needs of classic car enthusiasts. Some of the most common types of classic car coverage include:
Classic car insurance standard policies
Bodily injury liability coverage:
This helps pay for medical expenses resulting from injuries you caused another person and a part of their lost income if they are unable to work.
Property damage liability coverage:
This compensates the other driver for the losses or damage you caused to their property. It also pays out the legal and settlement costs you incur due to a lawsuit.
Uninsured/underinsured motorist coverage:
Often bundled together, these policies pay out for the injuries and property damage you and your passengers suffer if you are hit by an uninsured or underinsured driver. They also cover hit-and-run accidents.
Collision coverage:
This pays out the cost to repair or replace your car if it collides with another vehicle or object.
Comprehensive coverage:
This covers the repair or replacement cost of your classic car if it is lost or damaged due to non-traffic-related accidents or anything other than collision. These include man-made incidents such as fire, theft, and vandalism, and natural disasters like hailstorms and hurricanes. You can learn more about this type of policy by checking out our guide to comprehensive car insurance.
Classic car insurance optional coverages

Spare parts and automotive tools coverage: This covers spare parts and personal tools used to maintain or restore your vehicle if they are lost or damaged because of a covered event.
Increased replacement cost: This pays out the difference if your classic car's value increases beyond the agreed amount.
Roadside assistance: This covers towing services if your vehicle needs to be transported to the nearest workshop. Policies pay for the cost to hire a flatbed tow truck, which prevents damage and wear and tear. Coverage may also include the delivery of essential items, including fuel.
Auto show medical reimbursement coverage: This pays for the medical expenses for injuries sustained at an exhibit or event caused by an accident involving your car. 
Cherished salvage coverage: If your car has been totaled because of an insured event, you may opt to keep the salvaged car and still get a payout from your insurer, minus the deductible.
Most classic car insurance policies provide coverage even if you're not with your vehicle. For example, while it is being displayed at a car show.
Insurers also won't typically allow you to take out liability-only policies. To access coverage, you will need to purchase additional policies that match the needs of your vintage car.
Here's a summary of the standard and optional policies under classic car insurance.

Even if your vehicle meets an insurer's criteria of a classic car, it won't be covered if you use it for your regular commute or daily errands. If this is the case, you will need to take out standard car insurance. Some policies will even require you to have a primary vehicle before providing coverage.
Classic cars used at the racetrack are likewise not covered.
Most policies come with mileage limitations. Some only allow you to drive your car at certain events, including car exhibitions, parades, and other classic car club activities. Many also have strict requirements regarding where your vehicle should be garaged.  
Each insurer has its own definition of a classic car, but most consider a motor vehicle that is rare and of historical interest and at least a decade old as one.
This is different from an antique car, which many auto insurers define as at least 25 years old.
Both types of vehicles must be restored, maintained, or preserved by automobile hobbyists to be eligible for coverage.
Most classic car insurance providers offer coverage for reproduction antique and classic vehicles, also called replicas. Some insurers also cover modified and newer cars, sometimes referred to as modern or future classics.
Classic car insurance providers offer a range of coverages, so you won't have a shortage of options when it comes to getting protection for your ride.
The Insurance Information Institute (Triple-I) listed the most important factors to consider when choosing coverage for your classic car. These are:
1. Your car's value
Classic car insurance covers your vehicle at a value you and your insurer have agreed upon. This is where car appraisal comes in handy. It helps provide an accurate figure of how much your car is worth. And because classic vehicles often increase in value rather than depreciate, be sure to purchase a policy that allows you to adjust your coverage limits.
2. Specialized repair or restoration
Because classic and vintage cars often have specialized needs, taking them to the wrong auto shop may lead to more damage. Your policy must give you the flexibility to choose a specialist, even if it costs two or three times more than conventional repair shops. Some policies may even allow you to bring your vehicle to a mechanic that you trust, even if that mechanic is you.
3. Special towing and spare parts
Your policy should pay for flatbed towing to prevent additional damage to your car. It must also cover for the cost of replacing valuable original and hard-to-find components. These include engine parts. 
Just like standard auto policies, classic car insurance rates are calculated using a highly individualized set of variables, which make it difficult to provide a one-size-fits-all estimate of the cost. However, classic car policies are typically less expensive than regular car insurance because of these factors:

Classic cars are driven less, reducing the likelihood of accidents.
Classic cars are often kept in a fully closed garage or secured storage facility, decreasing the likelihood of theft and vandalism.
Classic car owners take good care of their vehicles, reducing their likelihood of filing a claim.
Despite classic car insurance rates being cheaper than those for standard auto policies, there are still several practical ways to slash your premiums. The table below lists some of the steps you can take to cut insurance costs.

Yes, you need insurance to drive your classic car. Motorists are legally required in all states – except New Hampshire and Virginia – to carry auto insurance to operate a vehicle. Getting caught driving uninsured can result in hefty fines and affect your future eligibility for obtaining cover.
But unlike regular vehicle owners who can just take out minimum liability coverage to operate a vehicle, classic car enthusiasts can't typically purchase liability-only policies. Most insurers will require you to take out additional coverage to ensure that you and your vehicle are fully protected.
And considering the relatively cheaper cost of coverage, taking out classic car insurance plays a crucial role in keeping something you cherish fully protected. 
Many of the country's largest auto insurers also provide coverage for classic cars. If you're curious about which carriers dominate the market, you can check out our latest rankings of the 10 largest car insurance providers in the US.
Do you think classic car insurance is a worthwhile investment? Do you have experience in purchasing one? We'd love to see your story below.
Keep up with the latest news and events
Join our mailing list, it's free!