Why a Marsh insurance leader "dropped the mask"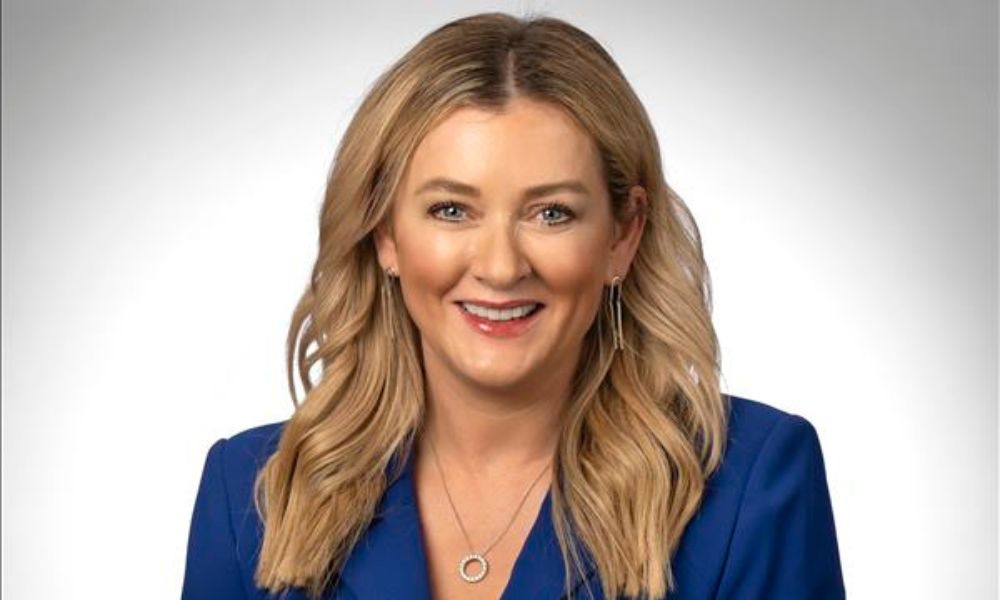 Why a Marsh insurance leader "dropped the mask" | Insurance Business Australia
Insurance News
Why a Marsh insurance leader "dropped the mask"
She will be speaking at the upcoming Women in Insurance Summit
Insurance News
By
Daniel Wood
What a time to be working in Australia's sports sector. The women's soccer team, the Matildas, is through to the knock-out round of the FIFA Women's World Cup.
Kirsten Mills (pictured above), has more than two decades of sports sector insurance industry experience. Mills is head of Marsh Affinity in the Pacific and her global brokerage firm is the Event Partner at the Women in Insurance Summit Australia 2023.
Apart from managing almost 100 colleagues across the Pacific region, she is also an active member of the Women & Allies at Marsh (WAM) committee and an advocate for encouraging diverse women and promotion on merit in the industry.
Exploring and learning from life's challenges
Mills is a speaker at the Sydney Summit and plans to share some of her formative life and career experiences.
"During my speaking session I'm going to explore the impact of a challenging period of my life both personally and professionally and how coming through that has shaped me as a leader and changed my perspective on the qualities that enrich what we can bring to the table for our people," she said.
How do you earn leadership qualities?
Mills said her presentation will resonate with current debates around leadership.
"There is an ongoing wider conversation in the business world in terms of desirable skills and qualities within a team and within leaders, such as the ability to be resilient during difficult times, as well as the unique strength that comes from being able to be vulnerable, too," she said. "But what you rarely hear about, is how these qualities are earned in the first place."
Mill said that's usually through lived experience.
"Life experiences can be painful, confusing, highly stressful, disorienting or overwhelming, even for the people who perhaps are in leadership roles, or for whom you least expect," she said.
Mills said she hopes sharing her own experiences on the day can help inspire industry colleagues about how authenticity within our own leadership and the way we support clients "can have immense value."
"At the time, my own journey forced me to 'drop the mask' – and that in itself was very valuable," she said.
Empathy and vulnerability as leadership qualities
Mills said this journey has increased her capacity to be empathetic and given her the ability to appreciate the range of challenges and experiences that people go through to get where they are.
"As a manager now of 80 plus colleagues across the country, the ability to be vulnerable at certain times and allow people to be vulnerable as well, I think, has really held me in good stead as a leader of people, so I've definitely taken that away," she said.
It's also helped her bring more empathy to conversations with colleagues who come to her for advice.
Celebrating women's achievements
The Women in Insurance Summit is about celebrating women's achievements in the industry and focusing on what still needs to be done in terms of both gender equity and improving the industry for everybody.
Opening keynote: Jelena Dokic
Panel topics at the Summit include market trends and the future of insurance. Skye Theodorou, CEO and co-founder of the insurtech, Upcover, is taking part in a panel titled: "Getting ahead – accelerating career and skill development."
Her panel will focus on how insurance professionals can reach the top of their game through self-driven learning and development. 
"I am always eager to help anyone in their career, or business to get to the next step," said the CEO.
The opening keynote address will be served up by Jelena Dokic, former top professional tennis player and now a television commentator, speaker and bestselling author.
Sylvia Quang, partner with HWL Ebsworth Lawyers and Nick Harris, president of Marsh Pacific, will open the event.
The 2023 Women in Insurance Summit will take place at Sydney's Fullerton Hotel on Aug. 23. The summit will feature a range of powerful keynote sessions, workshops, networking activities, presentations and panel discussions led by influential leaders from the industry on the industry's top issues. You can register for the summit here.
Related Stories
Keep up with the latest news and events
Join our mailing list, it's free!