How could travel in Europe be affected by no deal Brexit or Boris Johnson's deal?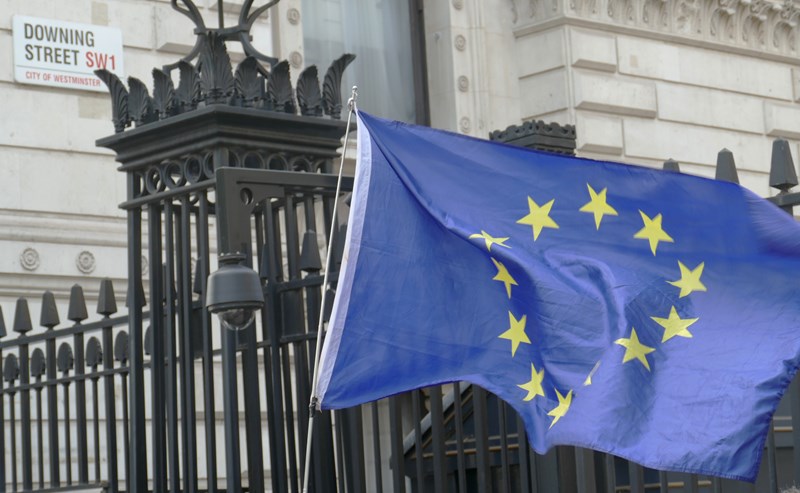 By Daniel Mackrell on 25 October 2019
The UK is set to leave the European Union at 23.00 GMT on 31 January 2020, whether it is with or without a deal.
Boris Johnson has agreed a deal with the EU in principle, and it was backed by MPs in its first vote, but they then rejected the plan to fast-track the legislation.
Boris Johnson's letter requesting for a delay to Brexit was recently sent to the European Union, and EU representives have now confirmed that they have agreed to an extension until 31 January 2020. With no deal still on the table, many British holidaymakers are wondering how it could affect their travel plans.
If a deal was to be agreed, then there would be a transition period that would see the UK continue with EU rules until 21 December 2020. This transitional phase is part of the withdrawal agreement, so if we leave with no deal then there would not be a transition period in place.
The outcome of Brexit is set to affect how British citizen can travel to EU countries and it could mean potential complications to your travel. Here is what we know so far about how this could affect your holidays in Europe.
What to do if you are travelling after Brexit
One of the most important things before you travel in Europe is to ensure that you have travel insurance before your flight, no matter what happens during Brexit.
The EHIC currently gives UK travellers some protection when travelling within the EU, as it entitles you to receive medically necessary state-provided healthcare at a reduced cost or free of charge. This doesn't always cover all medical expenses, which is why travel insurance is still good to have in place, but it can be useful to have with you whenever you travel to a European country.
If the UK leaves the EU with no deal, then the EHIC may no longer be valid, and it would instead depend on individual countries and whether there is already an agreement in place with the UK.
The Spanish government has already confirmed that British residents and tourists in Spain will continue to receive healthcare access as long as similar conditions for Spanish citizens continue in the UK.
Travel insurance can help protect you for medical expenses if the EHIC is no longer valid, while it can also provide cover for lost baggage and flight cancellations.
You should also make sure that your passport has at least 6 months left until it expires, and it should be less than 10 years old, even if it has 6 months or more left on it.
If this isn't the case, you should renew your passport before you fly. It can take 3 weeks for your new passport to arrive, or you can pay a premium cost to have it delivered sooner.
How could your holiday be affected by a no deal Brexit?
Along with your EHIC and passport being affected by no deal, there are many other aspects of travel that will see changes. The good news is that there are ways that you can prepare for the potential issues and ensure that your holiday still runs smoothly.
If you plan to drive while you are in Europe, you will require more documentation than you did previously. Currently, UK travellers can use their driving licence to hire and drive cars within Europe, but this could change if there is a no deal Brexit. You would need to get an international driving permit for some countries, and UK vehicles would need to display a GB sticker on the rear.
UK travellers would also face extra entry checks at the EU border, which could mean longer waiting times to get through passport control. You may also be asked questions about the purpose and itinerary of your trip, or you could be asked to provide evidence that you have enough funds for your stay. The European Tourism Agency (ETOA) has said that existing legislation would lead to 90 seconds being added to the time it takes for a UK passenger to be processed during passport control.
The European Travel Information and Authorisation System (ETIAS) is also set to be introduced by the EU in 2021 and it would be a process that all UK visitors would need to complete before travelling to Europe if there is a no deal Brexit. It will work in a similar way to the ESTA for the US and will cost €7 for adults over 18 years old, and it will be valid for 3 years. The online form is expected to take around 10 minutes to complete, and applicants should receive confirmation that they are authorised to travel shortly after submitting the form.
Roaming charges will no longer be guaranteed as free for UK citizens using their phones in the EU, although various mobile operators in the UK have said that they don't have plans to re-introduce roaming charges for their customers and negotiations with European partners have been ongoing for many of the major providers. If you are travelling to Europe after Brexit, then it is worth checking with your mobile operator so that you don't receive any unexpected charges.
Pet travel is another aspect that will change if the UK leaves without a deal, as the current pet passport scheme will no longer be eligible.
Holidaymakers looking to take their pet with them will now need to follow a new process that is expected to take around four months to complete.  Your pet would need to be micro-chipped and vaccinated and have blood samples taken. You will then receive a copy of the blood test results, which you will need to enable your pet to travel in the EU.

← The cheapest cities to explore in 24 hours