Driving with a disability: rules, tax and exemptions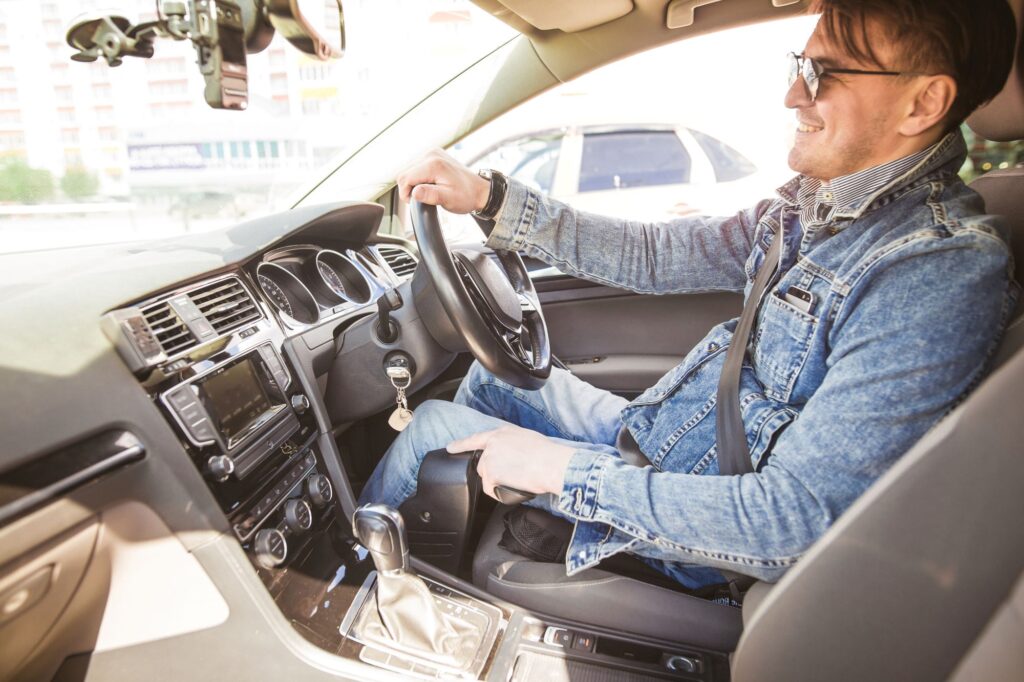 For many people, driving comes with a sense of freedom and independence. If you live with a disability, you can still reap the benefits of driving. To help you understand the rules and regulations around disabled driving, here's everything you need to know about driving with a disability.
What is a Blue Badge?
A Blue Badge allows disabled drivers certain parking concessions and benefits, including the ability in the UK to park closer to their destination. There are certain rules for Blue Badge holders that ensure the scheme is used appropriately. Any Blue Badge misuse can result in a hefty fine, up to £1,000.
You can learn more in our guide to Blue Badge parking rules.
Can a disabled person drive a car?
Having a disability does not mean that you can't learn to drive. There are various modifications that can be made to a vehicle that will enable drivers with certain disabilities to drive a car, such as hand controls for braking and accelerating, special seating, clutch conversions and more.
The modifications you need will depend on your individual circumstances, but you will need to inform the DVLA of your condition before you start learning.
How to get a driving licence for a disabled person
If you're a new driver with a disability you will need to inform the DVLA when you apply for your provisional licence. It is important to declare all disabilities when doing so, otherwise you could be hit with a ban or face a £1,000 fine. 
Once the DVLA are aware, they will then decide whether you meet the medical standards to drive safely, and will provide you with tailored information on any modifications you need to make to your vehicle. 
If you are still unsure, you can search for your nearest 'driving mobility' assessment centre, where you can go through the application stages with trained professionals who will inform you on whether you pass the medical standards for driving. 
Once you have a provisional licence, you may wish to find an instructor in your area who has a learner car modified for disabled drivers. But beware these adaptations are usually basic, and may not meet your needs. 
No matter the severity of your disability, the practical driving test will remain the same. You will need to inform the test centre beforehand if you believe you'll need any special provisions, such as extra time for the examiner to ask if there are any modifications needed for your test vehicle.    
If you're already a qualified driver, but have developed a disability or medical condition, you need to inform the DVLA before you step foot into another car. This is so they can also provide you with the information you need to ensure you're not breaking the law and are keeping yourself and others safe on the road.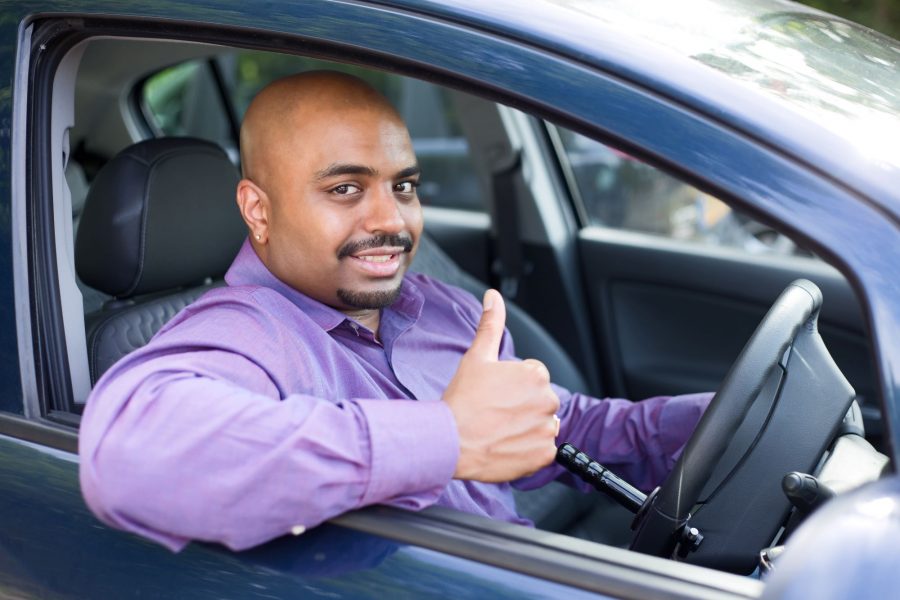 Does being disabled affect vehicle tax?
Disabled drivers may be exempt from paying road tax depending on whether they meet certain criteria. To be eligible for disabled car tax exemption, the vehicle must be registered in the disabled person's name or the name of their nominated driver. The vehicle must also only be used by the disabled driver, or the nominated driver for the disabled person's personal needs only – it must not be used by the nominated driver for personal use.
You can apply for disabled car tax if you already receive the higher rate mobility component of DLA, the enhanced rate mobility component of PIP, the War Pensioners' Mobility Supplement or the Armed Forces Independence Payment. If you aren't eligible for vehicle tax exemption, but you receive the standard rate mobility component for PIP, you can get a 50% reduction in vehicle tax.
For more information, including how to claim for the first time and how to renew, read our article on road tax exemptions for disabled drivers.
Does being disabled affect car insurance?
The Disability Discrimination Act 2005 ensures that car insurance providers and insurers can't legally penalise you for being disabled. You cannot be refused insurance because of your disability.
There are insurance providers, such as ourselves, that specialise in disabled car insurance and offer benefits including like-for-like cover on accessibility modifications made to your vehicle. Specialised insurance policies can also provide cover for carers to drive your car, which is why it's beneficial to look into tailored car insurance for Blue Badge holders.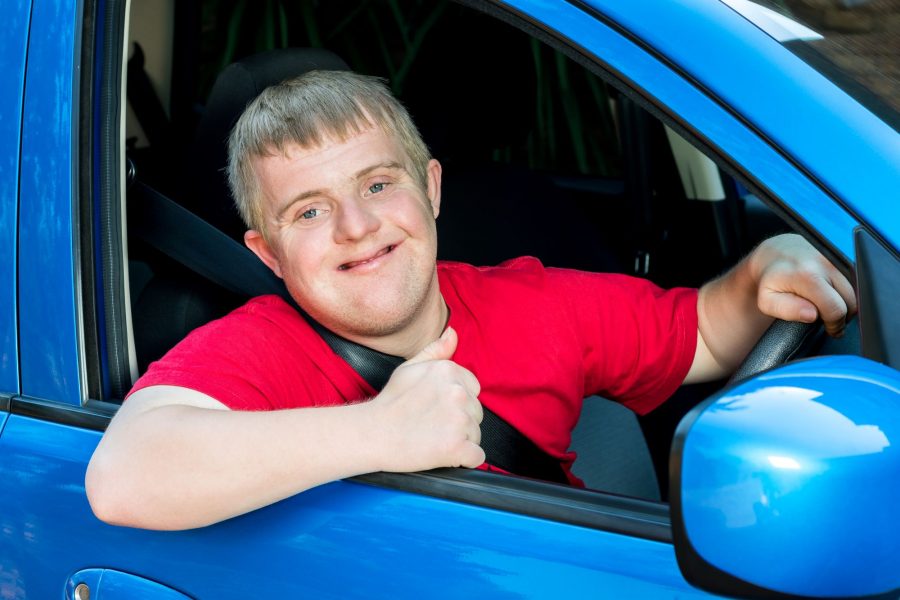 What medical conditions can stop you driving?
There are many medical conditions that can stop you driving, either long-term or temporarily, depending on severity and symptoms. The best way to check whether a health or medical condition can affect your driving is via the official government portal.
If you're applying for a provisional licence, you need to declare all of your disabilities and medical conditions to the DVLA. If you're a qualified driver who has developed a 'notifiable' medical condition or disability, or if you have a condition or disability that's worsened since you first received your licence, you need to inform the DVLA.
Notifiable conditions refer to anything that could affect your ability to drive safely, including but not limited to:
Visual conditions
Sleep apnea
Epilepsy
Strokes
Neurological conditions
Physical disabilities
Surgery
If you do not tell the DVLA about a medical condition or disability, you can be fined up to £1,000. You could even be prosecuted if you're involved in an accident and have not declared your medical condition.
You must also give up your licence if your doctor tells you to stop driving for three or more months, or you do not meet the required standards for driving because of your medical condition.
As well as declaring your disability to the DVLA, you'll also have to contact your car insurance provider and declare any notifiable medical conditions for your car insurance.
Learn more in our guide to what medical conditions have to be declared for car insurance.
How to get a disability car
Many people who receive benefits for a mobility-based disability are able to lease a car from the motability scheme. The motability scheme not only leases cars for disabled drivers, but also mobility scooters and powered wheelchairs.
You can lease a disabled car from the motability scheme if you've been awarded:
Disability Living Allowance (higher rate mobility component)
Personal Independence Payment (enhanced rate mobility component)
Armed Forces Independence Payment
To apply you must have at least 12 months of benefit payments remaining.
If you require modifications to help you drive, these will need to be fitted before the car is delivered. This is to ensure it is safe and legal to drive under the medical conditions set by the DVLA when your licence was issued.
To find out more, read our article on the motability scheme and motability insurance rules and restrictions.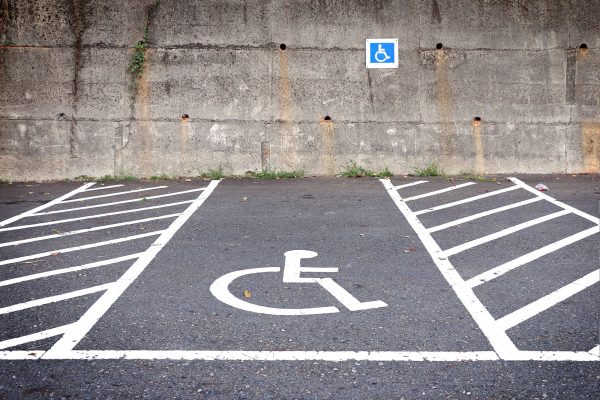 Can you learn to drive with learning difficulties?
If you have learning difficulties, you can still learn how to drive as long as you have no further conditions that could stop you doing so. Depending on your abilities and needs, you can take the practical test driving either a manual or an automatic car. However, if you pass your test driving an automatic car, you will be restricted to only driving automatic vehicles.
If you have your own vehicle and you have adaptations fitted to it, those adaptations will determine whether the vehicle is classed as a manual or automatic car. For example, cars fitted with centrifugal clutches or free-wheel devices are still classed as manual vehicles and do not fall within the definition of vehicles with automatic transmission.
If you have learning difficulties, the driving test examiner will make adjustments for the independent driving part of the test. They might also ask if you'd prefer to follow traffic signs instead of directions from a sat nav.
When you book the practical driving test, you must declare the details of your physical disability or learning disability. This information is then passed to the examiner, who will decide whether to allow you extra time for the practical driving test.
When can you drive with a disability?
In order to learn to drive, you must hold a provisional licence. Usually you need to be at least 17 years old to hold a driving licence, but if you receive the higher rate mobility component of DLA or the enhanced rate mobility component of PIP,  you may hold a licence when you're 16 years old. You can apply for your licence three months before your birthday.
Disabled driver insurance you can trust
With more than 50 years' experience in providing specialist car insurance and offering more than 200 insurance schemes covering disabled drivers, we'll help you find the right disabled driver insurance policy to suit your needs.