Inside the 1987 Ferrari F40 with car custodian Brian Grove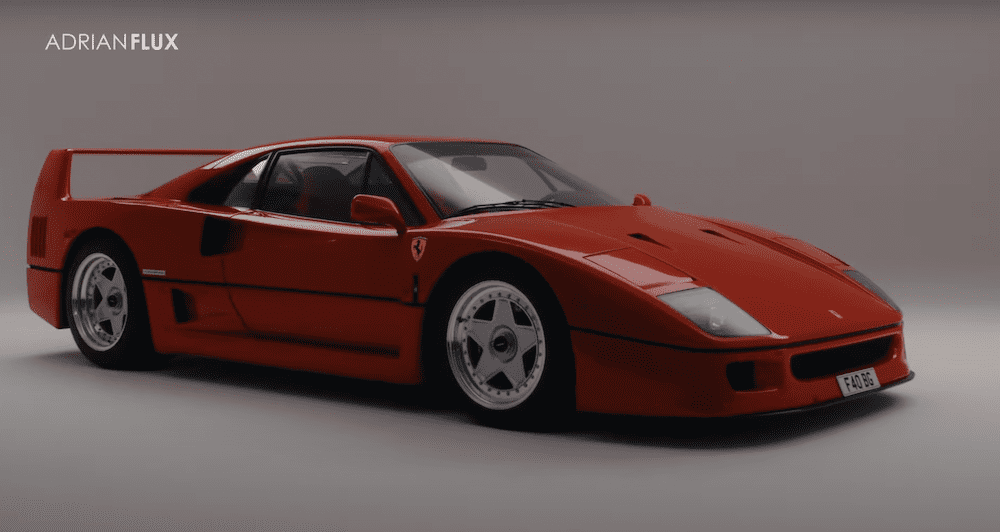 When you think of classic cars, there's a few that instantly spring to mind, including the Ferrari F40. But what is it like to own one? We caught up with car custodian Brian Grove, to find out what it's like to own your dream car. 
Introduced in 1987 to celebrate four decades of the company's existence, the Ferrari F40 encapsulates the Maranello creed and was the last car commissioned by Enzo Ferrari himself. 
Its low-slung body is made from carbon fibre, kevlar and aluminium and features 14 air intakes. It was built specifically to be the fastest production car in the world. Race-bred. Street legal. Mind blowing.
In the video below Adrian Flux caught up with car custodian Brian Grove, who shares his story on why he fell in love with the Ferrari F40 and how – after years of searching for the right one – he finally got his hands on the F40 he'd always dreamed of. 
What's it like to own a Ferrari F40?
"When I first saw a photo of the car 35 years ago when it was first launched in 1987, I made a promise there and then that one day I was going to be an owner of one and over the years that turned from a promise into a passion and then an obsession," stated Grove.
"Every time I see the car I get such a buzz, I don't even have to get in it to feel it because I think even now 35 years on, that car will stand the test of time and looks as good in the modern supercar age as it did when it first launched. 
"It's an icon. I think no matter your age, old or young, everyone recognises the F40 as a fabulously designed car and I don't think there's anything that will take its place. But it's also an amazing drive. There's nothing else on the road that will give you the thrill that the F40 can." 
Classic car insurance for when you buy your dream car
If you are looking for a classic vehicle, whether you are buying a car online or not, you will be looking for classic car insurance. That's where the classic car experts at Adrian Flux can help.
Adrian Flux have been insuring classic cars for more than 40 years and were pioneers of limited mileage policies which help reduce the cost of classic car policies. What's more, if you have been quoted more than £2,000 for your classic car insurance, the team at Adrian Flux are confident they will be able to beat the best quote you have been given.
Visit the website to find out more about classic car insurance cover or call 0800 369 8590 for a quote.