🚨 New Dorel Car Seat Requirements for Rear-Facing & Front Seat Contact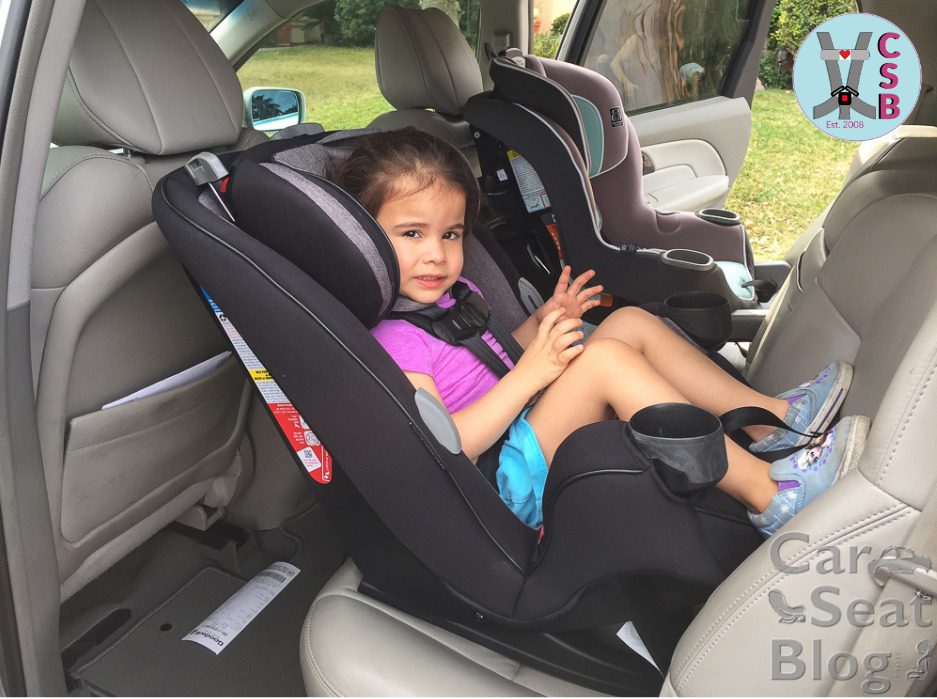 BREAKING NEWS
Today at Kidz in Motion, the International Child Passenger Safety Conference, Dorel Juvenile Group, parent company of Cosco, Safety 1st, Maxi-Cosi & Disney Baby Car Seats announced some unprecedented new policies, aimed at improving crash protection and keeping bigger kids rear-facing longer in Dorel Convertible & All-in-One car seats. These changes are apparently being driven by a new 3rd party study that has not been released yet.
These updated Dorel policies include:
A requirement that the child MUST continue to use the Dorel (Cosco, Safety 1st, Disney Baby, Maxi-Cosi) convertible or All-in-One car seat in the rear-facing position until reaching either the rear-facing weight OR height limit before they transition to forward-facing in that seat. In most cases, this will likely mean continuing to ride rear-facing until reaching 40 lbs. OR 40″ tall – although there may be some Dorel products with different RF weight or height limits.
Dorel convertible/all-in-one seats will now have a 30 lbs. minimum for forward-facing to cover the kids who outgrow the seat rear-facing by height before hitting 40 lbs.
All Dorel manuals will be updated by the end of 2023 to include this language. THIS UPDATE IS ALSO RETROACTIVE.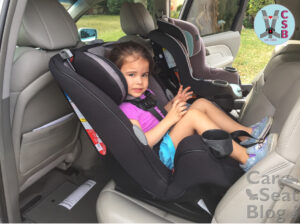 While some child passenger safety advocates will likely celebrate this news, it's very limiting and will undoubtedly create challenges for both parents and CPS Technicians.
Additionally, there is now also a new requirement that all rear-facing Dorel car seats (rear-facing only seats and convertibles) when possible, MUST be installed in a way that allows them to make light contact with the back of the front seat. THIS UPDATE IS ALSO RETROACTIVE.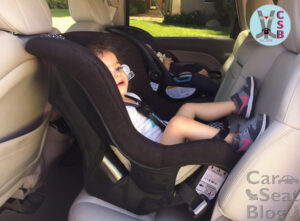 </
While we understand the potential benefits of having no gap between the back of the RF car seat and the back of the vehicle seat, we can foresee many instances where this requirement might be problematic for owners of Dorel seats, particularly in center seating positions where the RF car seat often "clears" the two front seats without any opportunity for contact. According to Dorel representative, in these situations it's allowable but not ideal for the RF car seat not to touch at least a portion of one of the front seats. This is a Good, Better, Best situation.
Please keep in mind that this is all breaking news and we have many questions. We will continue to update the article with additional details as they become available.