The insurance future is AI – but not without the human touch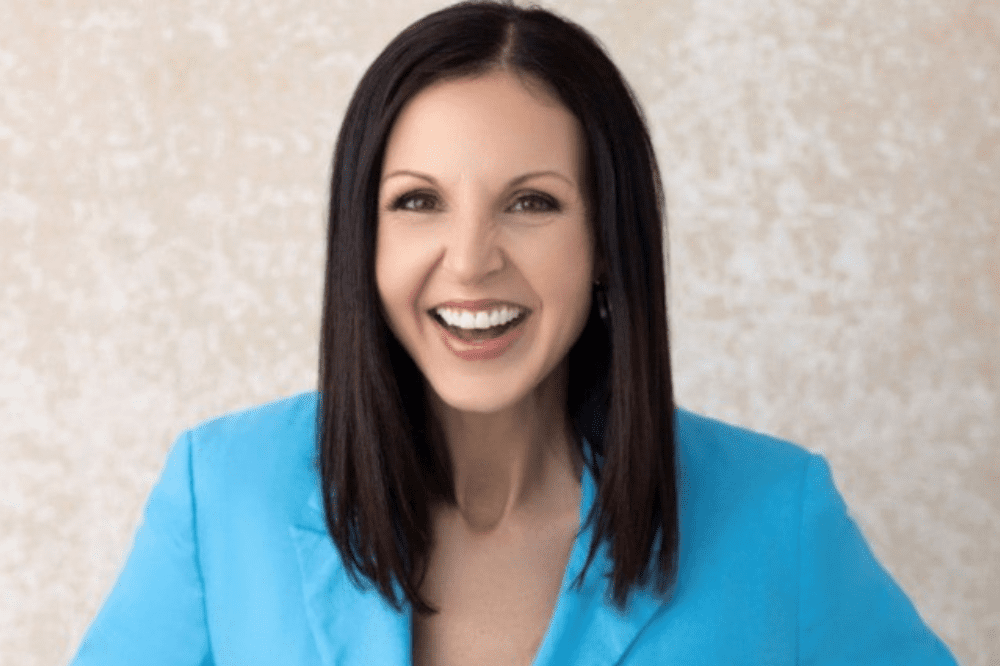 The insurance future is AI – but not without the human touch | Insurance Business America
Technology
The insurance future is AI – but not without the human touch
Speaker also has background trying to solve homeless problems in Orlando
Technology
By
Desmond Devoy
When it comes to competitive intelligence, data and AI are important, but having real, even "vulnerable" conversations is just as critical to insurance success.
"I think digital disruption is good," said Kris Gault (pictured), global account executive, insurance, with SambaSafety, during a recent interview. "I think AI is great. Everyone is very worried that it's replacing people. In fact, it's making people more efficient. It's allowing agents and carriers to spend more time with what they need to be doing versus administrative tasks."
She has spoken at conferences before, on topics like risk management, or hosted webinars, like a recent one on insurance trends.
Day-to-day Gault helps direct her company's sales strategy, developing SambaSafety's insurance/data partnership portfolio and assisting in the development of SambaSafety's DE&I initiatives. Before working at SambaSafety, she worked directly with transportation partners in risk mitigation, suggesting top technologies, empowering fleets to be proactive versus reactive, and curating partnerships with leading brands at the NBA.
Outside of work, she has an executive leadership role with the Coalition for the Homeless in Central Florida, is vice president of Central Florida Community Arts, and is helping the drive to build a world-class Center for Homeless Women and Children in Orlando.
Gault admitted that insurance companies, especially legacy ones, can be "slow moving", but some of this comes out of abiding by regulations, and a built-in risk aversion. But Gault also sees this mindset as a potential opportunity.
"It doesn't sound very sexy," she admitted, but this ability to ponder is a chance to "go back to basics. We have really been excited about all these new technologies. But we forget, at the end of the day, we're still doing business with people." Even with new technological advances, "we can't neglect the most important person, which is the customer."
The importance of 'vulnerable, real discussions'
Placing the customer at the heart of the conversation is just one of many important relationships at play in the insurance industry. Gault would like to see insurers "trying to go deeper and understand what potential partners can provide. How do I go deeper with my current partners, which requires a lot of vulnerability and discussion, which we're afraid to do in our industry?" she asked.
But she makes sure that she and her partners do not shy away from "vulnerable, real discussions about what our real problems are."
The future of AI promises the opportunity for even deeper data dives, but, in acknowledging this, she returns to her theme that "we don't need more data." She started her career using the Yellow Pages, carbon copy forms and a fax machine.
"Now, I can know anything about everything in a matter of minutes," she said. "There's so much big data at our fingertips. It's not about finding other big data. It's figuring out how to use it better…with less seeking and more focusing on what we have." Having big data is all well and good, but having people who are specific about what they want is better, she added.
That is part of the reason why she is looking forward to the conference in Los Angeles this fall.
"I'm always looking forward to real talk discussions that don't really seem to happen over Zoom," she said. "They only really seem to happen in the presence of a human being. People take their guard down and talk."
Gault said she appreciates the chance for women to come together and support each other in the industry.
"There's not many chances that we get like this to make the industry better," she said. "I cannot wait to meet some other leaders that inspire me."
Related Stories
Keep up with the latest news and events
Join our mailing list, it's free!