Can I Get Medicare as Soon as I Retire?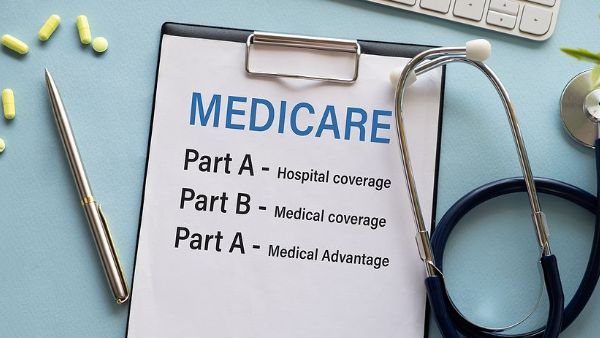 For many people, turning 65 means becoming eligible for
Medicare. However, not everyone will qualify at 65, and there are some factors that can influence your eligibility. In addition to being the appropriate age, you must have worked and paid Social Security taxes for at least 40 quarters (10 years). If you are retiring before 65, you may or may not be able to qualify for Medicare. Here is some basic information you may want to discuss with a Medicare health insurance broker.
When Will I Qualify for Medicare?
For many people, retiring at 62 is often the best option. However, if you want to qualify for Medicare, you will need to wait. You cannot get Medicare if you retire at 62 unless you have a qualifying disability. You may be able to obtain other types of coverage, such as coverage through the Health Insurance Marketplace or an employer. It is important to note that although you are eligible for Social Security benefits as early as 62, Medicare adheres to a different set of eligibility rules.
Medicare Spouse Eligibility Rules
You should also note that even if your spouse is old enough to qualify, you still won't be able to receive benefits until you turn 65. Unlike employer-sponsored health insurance plans, Medicare is not a group plan.
Your age will not impact how much your spouse pays for Medicare, but the plan they choose will, whether they enroll in Medicare Advantage from a private insurance company or the government's original Medicare plan. The cost of their coverage will also depend on the number of years they've worked.
When your spouse turns 65, they will automatically qualify for traditional Medicare, which is sometimes referred to as Original Medicare. Medicaid Part A, which covers hospital costs, and Medicare Part B, which covers doctor visits, are included. If your spouse wants additional coverage for vision, hearing, dental care, or prescription drugs, they will need to enroll in either a Medicare Supplement Plan or Medicare Advantage Plan (Part C) that incorporates all types of coverage into one policy.
More than likely, your spouse will need to pay a monthly premium for Part B (nearly everyone does), but they won't need to pay for Part A. This is because if your spouse meets the working requirement, some of their income has been paid to Medicare, so there is no need to pay a premium for Part A. If your spouse (or you when you turn 65), has not worked for 10 years, you will need to pay a premium for Part A. This premium can be as high as $499 monthly. Part B will cost at least $170.10 monthly.
When Should You Sign Up for Medicare?
The ideal age to sign up for Original Medicare depends on your individual needs. If you are not working and eligible for Medicare, you should probably enroll when you turn 65 if you want to avoid penalties. However, if you are still employed and have employer-sponsored health coverage, you may be able to delay enrollment without penalty.
You may be eligible for Medicare if you are under 65 if:
You have collected Social Security disability benefits for at least two years. If this applies to you, you'll be automatically enrolled in Medicare in the 25thYou have
end-stage renal disease (ESRD). You will still need to enroll on your own and you will need to visit the Social Security website or contact them directly to apply.You suffer from
amyotrophic lateral sclerosis (ALS), which is commonly known as Lou Gehrig's disease. If you have ALS, you will be automatically enrolled in Medicare the same month you start receiving Social Security disability benefits.
Will You Need to Enroll Yourself?
You will be signed up automatically for Medicare if:
You are under 65 and have been receiving benefits from Social Security for 24 months. You will be enrolled in your 25th month.You are already receiving Social Security retirement benefits when you turn 65.You are under 65 and have ALS. You will automatically be signed up when you start receiving your Social Security benefits.You will need to enroll yourself if:You live in Puerto Rico. Even if you are automatically signed up for Part A, you will still need to enroll yourself in Part B.You are 65 and not receiving Social Security benefits.You are under 65 and have kidney failure (End-Stage Renal Disease).
Types of Medicare
You'll be eligible for Medicare Part A and Part B once you become eligible for Medicare. If you want additional benefits not offered by Original Medicare, you may want to enroll in:
Medicare Advantage (Part C) – This plan often includes additional benefits such as prescription drug coverage, hearing, and vision.Medicare Part A and B Coverage – Referred to as Medigap.Medicare Supplement Insurance – Private insurance that works in tandem with your Medicare.Medicare Part D – Stand-alone prescription drug coverage.
Learn More From a Medicare Health Insurance Broker
A Medicare health insurance broker from Sackett & Associates Insurance Services can help you navigate enrollment.
Contact us today to learn more about Medicare enrollment.