No Longer Qualify for Medi-Cal? Here's How to Stay Covered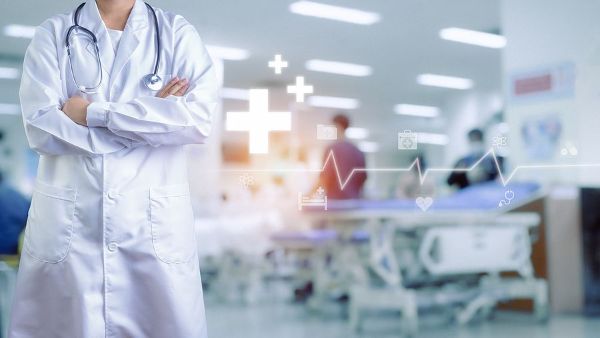 Your health coverage is important to you. If you reside in the state of California, you may be wondering if your
Medi-Cal coverage will continue. If your coverage is ending, the important thing to remember is that you do have options for
health insurance. It is also important to remember that finding and enrolling in a health plan has never been easier, and depending on your income level, you may even be able to get help to pay your premium. When your Medi-Cal coverage ends, you can still enroll in a plan with
Covered California with the help of a health insurance broker.

A Health Insurance Broker Can Help You Determine if You Are Still Eligible for Medi-Cal
During the COVID-19 health emergency, Medi-Cal stopped regularly checking the eligibility of its enrollees. This meant you could stay enrolled without having to provide up-to-date information regularly. Now that the country is no longer in a state of emergency, the standard Medi-Cal renewal process is now being used again, and because of the process's return, up to two million California residents are in danger of losing their Medi-Cal coverage. If any of your personal circumstances have changed within the last three years, such as the size of your family or income level, you may be at risk of losing coverage.
Covered California is a free state service that helps residents find and pay for quality, brand-name health insurance. Depending on your income, your insurance may be at no cost, must like Medi-Cal. If your eligibility for Medi-Cal has ended, Covered California is here to make sure you have health insurance coverage.
Keeping Coverage
To keep coverage, you must first find out if a health plan was chosen for you. According to a 2019 state law, a plan will automatically be chosen for you by the state if you qualify for financial assistance. You can still find and enroll in a plan if you do not qualify for financial assistance or your income cannot be verified.
You will receive an eligibility notice for financial assistance and coverage in the mail based on the information you provided Medi-Cal with. This letter will include important details, such as an access code and your case ID number, both of which will allow you to create a Covered California account. If you already have an account, you can just log in with your username and password. The letter will also list the steps you need to take to keep health coverage.
Enrolling in a Plan
If a health plan was chosen for you, the enrollment process is relatively simple. The plan selected for you is the lowest-cost Silver plan (this allows you to get the most financial assistance). The cost of this plan is dependent on your yearly income, and if your income is low enough, your monthly premium may be as low as $0 per month due to tax credits. You will need to confirm if you want to stay enrolled in the chosen plan or select a new plan. If you do not make a choice, your plan will be canceled and you will lose coverage altogether.
If Medi-Cal wasn't able to verify important details such as your income or address, or if you don't qualify for financial aid, you can still enroll in a health insurance plan. You will need to act immediately to prevent a gap in coverage. To keep coverage, take one of the following steps:
Correct information
– If you need to correct an information error or report changes, you can contact Medi-Cal directly via the Medi-Cal Member Helpline (800-541-5555).Enroll in a plan – You can browse a number of brand-name insurance plans and obtain financial assistance on the Covered California website. Use the site's calculator to find out how much you can save – you won't have to pay more than 8.5 percent of your income for a plan.
You have 60 days from the final day of your Medi-Cal coverage to enroll in a new insurance plan. If you do not take action during this special enrollment window, you may have to wait until the next open enrollment period.
Work With a Health Insurance Broker
Finding a health insurance plan using Covered California on your own can be difficult. There are so many options to choose from and it can be easy to feel overwhelmed. Fortunately, by working with a Sackett & Associates Insurance Services health insurance broker, you can simplify the process and find a plan that fits your needs and budget.
Contact us today to learn more.