Proposed Rules on the ACA's Frequently Litigated "Birth Control Mandate" Aim to Close Gaps in Coverage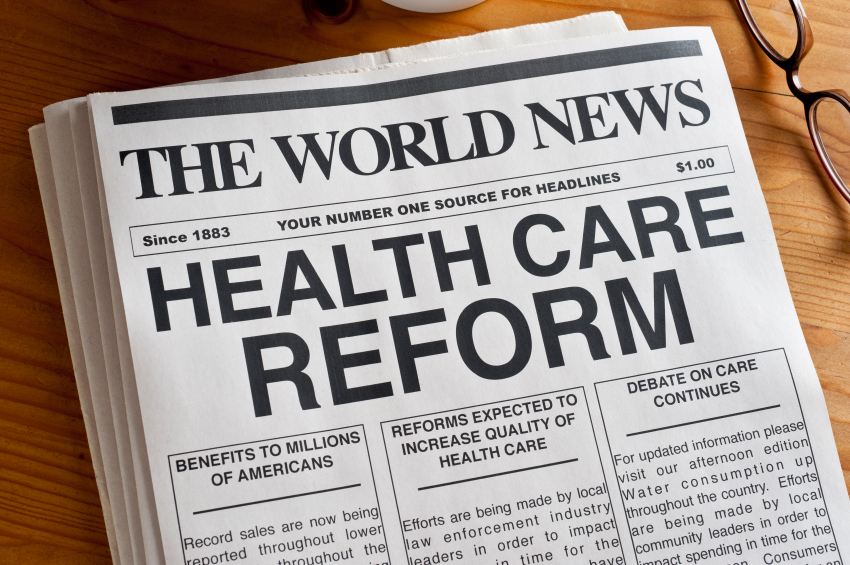 Last month, the Biden administration proposed new rules to restore access to free contraceptive services under the Affordable Care Act (ACA). The proposed rules aim to partially reverse and mitigate the harm of regulations promulgated by the Trump administration that left as many as 126,400 consumers without insurance coverage of contraceptive devices and counseling, with the potential to impact many more. In the wake of severely restricted access to reproductive health care following the Supreme Court's decision in Dobbs v. Jackson Women's Health Organization, the stakes of the Biden administration's proposals are high. With comments due on April 3, this blog provides an overview of the proposed changes, and some of the key considerations for how the rules may impact consumers' access to contraceptive services.
Background on the Contraceptive Coverage Requirement
The ACA requires non-grandfathered individual insurance policies and group health plans to cover a set of preventive services without imposing cost sharing on enrollees, including care identified in federal guidelines for women's preventive health. The list of mandatory covered services includes those contraceptives approved, cleared, or granted by the Food and Drug Administration (FDA), effective family planning practices, and sterilization, along with screening, education, counseling, and follow-up care ("contraceptive services").
The requirement to cover these recommended contraceptive services without cost sharing is one of the most frequently litigated provisions of the ACA. Legal challenges as well as federal rulemaking activity has narrowed the scope of this so-called "birth control mandate." First, the Obama administration—after exempting some religious employers, such as churches, from the requirement—allowed certain non-profit religious entities with objections to covering contraceptive services to elect an accommodation, which allowed workers to receive such coverage directly from their insurer or third-party administrator. Soon after, a Supreme Court case and subsequent rulemaking in response to the decision expanded the objecting entities that could use this accommodation to include closely held for-profit corporations. More recently, the Trump administration significantly expanded the religious exemption to include effectively all non-governmental employers, including publicly traded corporations as well as private colleges and universities sponsoring health plans, with religious objections to covering or arranging for coverage of contraceptive services. The Trump administration also instituted a new exemption for entities objecting to the ACA requirement on "moral" grounds, and made the accommodation for enrollees of objecting entities entirely optional, leaving enrollees' coverage at the mercy of their employer's religious views regarding contraception.
The Trump administration projected that 70,500 to 126,400 consumers would immediately lose access to contraceptive coverage under the new rules, with roughly 580,000 enrollees at risk of losing such coverage if more eligible organizations providing health insurance decide to claim the exemption rather than continue using the now-optional accommodation process. Following a series of legal challenges, in 2020, the Supreme Court upheld the Trump administration's rules while leaving the door open to additional litigation. Several court cases remain ongoing.
After the Biden administration pledged to amend the Trump-era rules, the Internal Revenue Service, Department of Labor, and Department of Health and Human Services ("the Departments") published a notice of proposed rulemaking in February to update the regulations implementing the ACA's preventive services coverage requirement, focusing on coverage of contraceptive services.
The Proposed Rules
Eliminating the Moral Exemption
Under the Trump administration rules, entities with moral objections to covering contraception could claim an exemption without providing any accommodation for employees or their dependents. The Departments have proposed removing this option, emphasizing that the administration is under no obligation to provide such an exemption; unlike the religious exemption, the threat of claims or required exemptions under the Religious Freedom Restoration Act (RFRA) does not extend to non-religious moral objections. Additionally, the Departments cite the Trump administration's estimation that fewer than twenty entities would seek a moral exemption, impacting contraceptive coverage for approximately 15 women.
Establishing a New Pathway to Free Contraceptive Services
Rather than re-establishing a requirement to provide an accommodation, the Departments have proposed a new "pathway" to cost-free contraceptive coverage: the individual contraceptive arrangement.
Individual contraceptive arrangements would involve eligible individuals accessing contraceptive services from providers—including clinicians, pharmacies, and facilities—who opt to participate in the voluntary arrangements. These providers may or may not participate in the individual's usual provider network. Providers would then seek reimbursement by entering agreements with issuers participating on the federally facilitated marketplace or a state-based marketplace on the federal platform. Issuers reimbursing providers would earn a subsequent reduction in their federal platform user fees for the amount paid to providers as well as an administrative allowance for costs and margin. Participating providers and issuers would have a fair amount of flexibility over the terms of their agreement, including how long it is in effect.
The new arrangements would fill a current gap in coverage for enrollees of plans provided by, sponsored, or arranged by an objecting entity claiming a religious exemption from the contraceptive coverage requirement but declining the optional accommodation for enrollees. The Departments conservatively estimate that at least 126,400 individuals fall into this category. Further, the Departments note the potential cost savings to states from fewer unintended pregnancies and a federal backstop to replace state-funded contraceptive services.
Access to contraceptive services would occur without any cost sharing on the eligible individual's part, and "independent of any action by the objecting entity." Although providers must confirm the consumer's eligibility for the arrangement, this can be done through an attestation or documents that a plan must already furnish, such as a summary of benefits and coverage or a summary plan description.
Separately, the Departments seek comment on whether to require issuers of fully insured plans sponsored or arranged by an entity claiming the religious exemption to cover contraceptive services, unless they independently object to such coverage on religious grounds. This approach would give people in fully insured plans who do not opt into the accommodation "seamless access to contraceptive coverage." The Departments indicate that they lack the legal authority to impose such a requirement on third-party administrators, and thus enrollees of self-insured plans established or maintained by an objecting entity that opts against the accommodation would instead use the new pathway for coverage.
Outstanding Issues
The Biden Administration's proposals leave a number of details regarding individual contraceptive arrangements undetermined.
Alerting and Educating Consumers
The Departments acknowledge that, because individual contraceptive arrangements would operate independently of consumers' typical source of health insurance information (e.g., their employer), consumers may not be aware of their eligibility for the new arrangement. Moreover, providers would be the primary access point for individuals seeking contraceptive services, and under the proposal, consumers may have to go outside of their health plan's network to find a participating provider in order to access cost-free contraceptive services. As the Departments point out in the rule's preamble, consumers often need to visit multiple providers, multiple times per year to receive contraceptive services (such as an office visit with a clinician and trips to the pharmacy).
One option the Departments float is publishing an online list of participating providers. The Departments seek comment on whether a public list of providers furnishing contraceptive services through the new arrangement would disincentivize provider participation. Further, given ongoing accuracy problems with provider directories (suggesting difficulty with keeping an accurate roster) and the flexibility of providers and issuers to contract for any period of time under the proposed rules, an online list may not provide accurate and up-to-date information.
Accordingly, the proposal asks for comments on how to alert people to the availability of individual contraceptive arrangements, help them learn of their eligibility for the arrangement, and assist with locating participating providers.
Mitigating Consumer Costs and Burdens
Although the rules are aimed at easing consumers' contraception access, the Departments are upfront about the hurdles consumers will have to clear. Because provider participation is voluntary, consumers may need to seek contraceptive services from a provider they have never seen before, which the Departments acknowledge "not only adds inconvenience, but also could lead to disruptions in care." In its explanation of why the proposed rules limit the availability of individual contraceptive arrangements to consumers who do not have access to the optional accommodation, the Departments note that the accommodation would probably provide easier access to contraceptive services than the proposed arrangement. In particular, the Departments highlight challenges for people in "contraception deserts" who will need to travel farther to find participating providers, a burden disproportionately shouldered by low-income people, people of color, and people living in rural areas. While the costs to providers and issuers are effectively covered through the proposed reimbursement mechanisms, the Departments seek comment on how to mitigate the cost of connecting eligible individuals with participating providers.
Ensuring Adequate Provider and Issuer Participation
For individual contraceptive arrangements to provide meaningful access to contraceptive services, providers need to participate in the voluntary program. Preexisting obstacles, such as the limited number of providers in rural areas or providers' fear of public scrutiny, may prevent consumers from obtaining contraception through these arrangements. The Departments acknowledge a lack of certainty over the number of providers that will participate. To increase participation, the Departments have proposed a broad definition of entities eligible to furnish contraceptive services through an individual contraceptive arrangement. For example, the Departments specify that the definition is intended to cover services provided by mail or telehealth. However, several forms of birth control require office visits to administer, and over-the-counter methods, such as emergency contraception, are only federally required to be covered without cost-sharing when prescribed. Such an approach may also be limited by state licensure laws that restrict the ability of out-of-state providers to serve residents.
Another key ingredient is issuer participation—providers must enter agreements with issuers in order to receive reimbursement for contraceptive services furnished to eligible consumers. The Departments indicate that the user fee adjustment, which will cover not only reimbursement but also administrative costs and margin, will incentivize issuer participation. Still, participation is voluntary, and because issuers are not bearing the risk of unintended pregnancies stemming from the lack of contraceptive access, it is not clear that issuers will have sufficient incentive to participate in the voluntary arrangements.
Agreement formation may also pose problems for adequate access to providers. Providers can only seek reimbursement from issuers paying HealthCare.gov user fees—the mechanism through which issuers will be reimbursed by the federal government. While providers in states that operate their own marketplace can seek reimbursement from issuers participating in the federal marketplace in another state, providers may lack relationships with out-of-state insurance companies. To facilitate agreements, the Departments propose providing a list of issuers who are likely to participate in the new arrangement, based on their participation in the optional accommodation process, which is also funded via user fee adjustments. However, the proposal flags the possibility that issuers may worry about public disclosure of their participation in past or future arrangements that facilitate contraceptive coverage, seeking stakeholder comment on this potential problem.
Takeaway
In the preamble to the proposed rules, the Departments stress the importance of expanding access to contraceptive services in the midst of state efforts to severely restrict abortion access after Dobbs. Access to contraception is a crucial, if insufficient component of reproductive autonomy. By eliminating cost sharing for contraceptive services, the ACA has been associated with reduced out-of-pocket spending on contraception among the privately insured and increased uptake of effective methods of pregnancy prevention. Despite progress made under this coverage requirement, regulatory changes have slowly chipped away at the "birth control mandate," leaving fewer enrollees with guaranteed access to contraceptive services without cost sharing.
The proposed rules, by the Biden administration's own admission, "would not achieve the . . . goal of ensuring that women have seamless cost-free coverage of contraceptives." The Departments explain an inability "to identify a mechanism that would achieve seamless coverage while addressing the religious objections to the contraceptive coverage requirement and the existing accommodations as well as resolving the long-running litigation." This imperfect solution is made more complicated by the unanswered questions regarding how the new arrangements will work on the ground. However, with effective implementation, sufficient provider and insurer participation, and robust outreach to consumers, individual contraceptive arrangements have the potential to close a gap in coverage and increase access to critical contraceptive services.
Comments on the proposed rule are due by April 3.