$2 Million In Classic Cars And Parts Found After Texas Repairman Arrested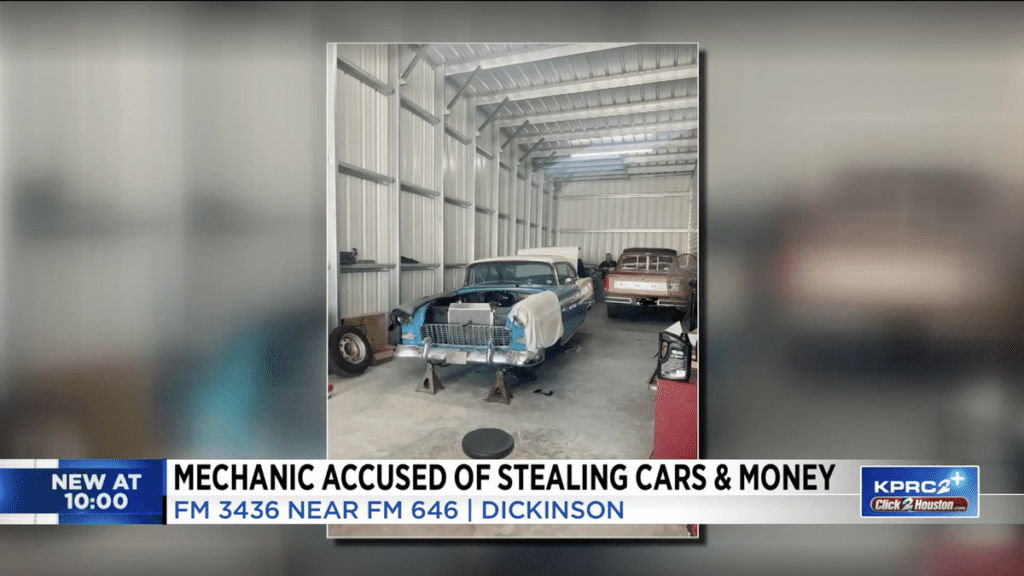 Screenshot: KPRC 2
In Texas, Galveston County's Auto Crimes Task Force just delivered a big win for customers of Classic American Street Rods. Owner Richard Finley has been arrested and charged with property theft greater than $300,000 after he allegedly kept changing locations and taking the classic cars he was supposed to be restoring with him, all while dodging phone calls and failing to notify customers where he was moving.
Triumph Is Giving Us The Small Displacement Bikes We've All Been Yearning For
At some point, KPRC 2 reports that Finley defaulted on payments at a storage facility that he used to store customer cars, which caused him to get locked out and meant there was no way for his customers to get their cars back. The Auto Crimes Task Force executed a search warrant for the facility, found the cars, and arrested Finley. The team is in the process of returning them to their owners.
The news outlet also found that according to court records, customers have previously sued Finley multiple times over claims that he mishandled either their cars or their money. In total, KPRC 2 reports that investigators found 24 classic cars, as well as additional parts, that are worth about $2 million. Ten of those cars are already in the process of being returned to customers.
One customer, Trae, who only gave his first name to KPRC 2, told the news outlet that he had paid Finley about $28,000 to have work done on his 1972 Chevrolet Camaro. Initially, he says he was told it would take 12 weeks, but two years later, the work still wasn't completed.
"I was shocked that they had my car and that it was being released. The guy's obviously a crook. I mean, he's swindled a lot of people out of money, myself included," Trae told KRPC 2. "Do your homework before you drop your car off at a shop. You know, make sure that you keep all your receipts. I kept all my receipts and so hopefully, somehow that works in my benefit. I totally don't expect to get my money back at all. I'm just glad I got my car back."