Apologies For Ruining Your Weekend, But Mansory Has Committed Another Terrible Car Crime
It's the end of the month and also a Friday. We're headed into a sort-of holiday weekend. Many people who were able to get Monday off are looking at a full four days off work where they can enjoy family, friends, a responsible amount of day drinking, grilled meats, and perhaps even a trip to the beach or the lake. It's supposed to be a fun time, so we apologize if you're no longer able to enjoy your time off now that you've seen this hideous new Mansory-tuned Lamborghini Urus.
Triumph Is Giving Us The Small Displacement Bikes We've All Been Yearning For
To be fair, though, it's not entirely our fault. CarBuzz found Mansory's latest creation first, and if we had to see it, you also have to see it. We're sorry, but those are the rules. It may be painful to look at, but then again, it's an Urus, so it was already ugly. The Urus deserves whatever it gets, and we refuse to feel bad for it no matter what crimes Mansory commits against it. We do, however, feel bad for anyone who ever sees one in person, as well as everyone reading this right now who made the mistake of clicking on this post.
Photo: Mansory
If you insist on learning more details about Mansory's latest abomination, it's a Mansory Venatus that makes a claimed 900 hp and 811 lb-ft of torque. Allegedly, it will run from zero to 62 mph in 2.9 seconds and has a top speed of just over 200 mph. All that extra power is actually a good thing since the faster it goes, the less time anyone else has to look at it. There's also a higher chance that they'll crash, which would mean there's one fewer Mansorys on the road.
Photo: Mansory
What makes this Venatus especially ugly is its paint, which Mansory calls Bronzo Zenas, as well as its 24-inch FD.15 forged wheels. Plus, there's a white interior, which should make it easier to hide all the cocaine the owner is definitely doing. But at the same time, there's a zero-percent chance anyone who buys one of these hasn't killed multiple people, so it might be wise for them to go with some leather that isn't so hard to get blood out of.
That said, it's also not the worst thing Mansory has ever done. That honor probably goes to Mansory's two-door Urus, which is so horrendous, it basically circles back around to being a better Urus. Because you just know that it's the exact car Urus owners wish they had bought. It's absolutely perfect for them. Terrible for all of us, yes, but perfect for anyone who would actually buy a Urus. But just because there's something worse out there doesn't mean we can't also complain about Mansory's latest car crime, too.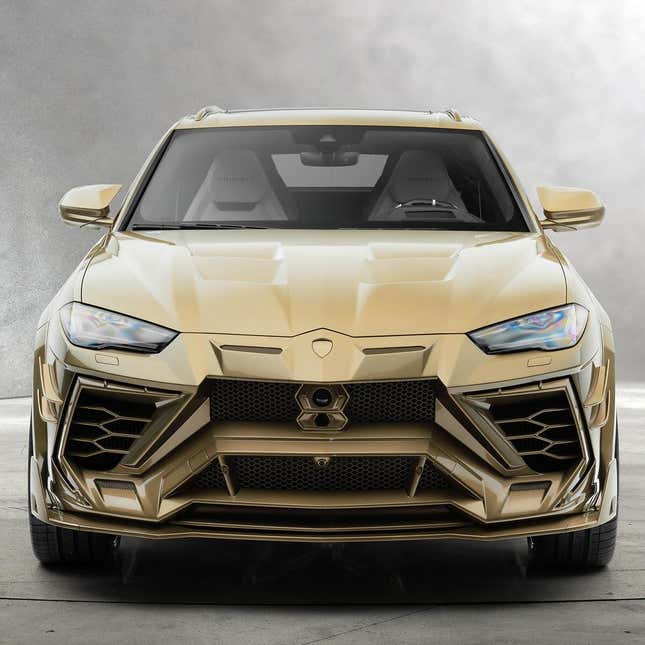 Photo: Mansory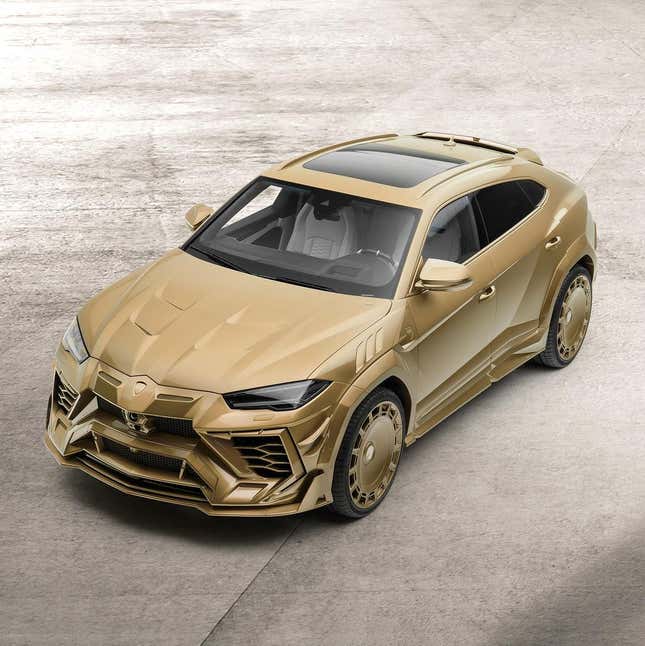 Photo: Mansory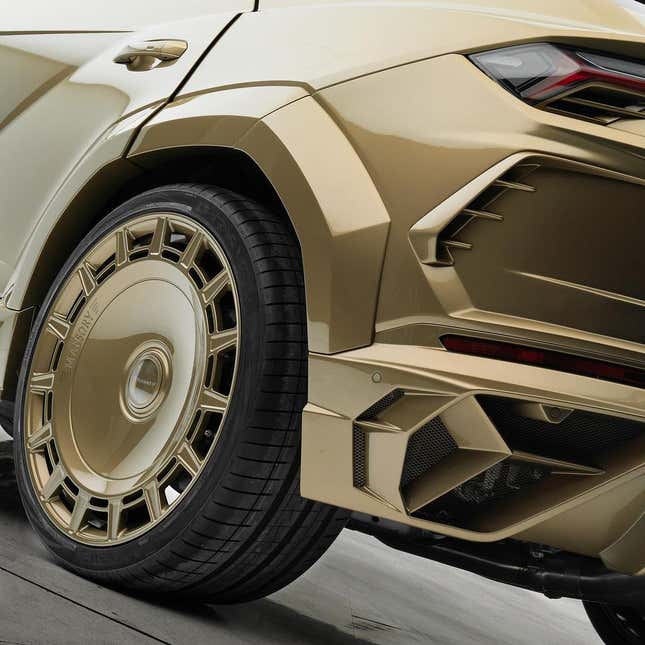 Photo: Mansory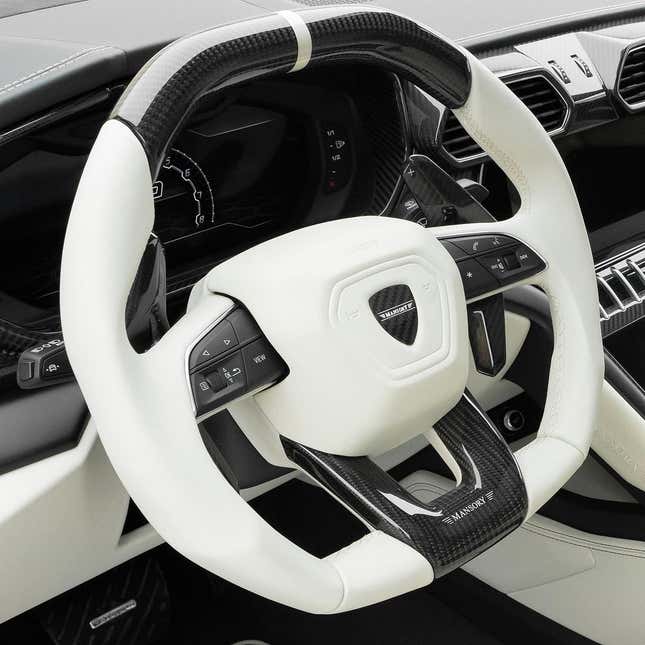 Photo: Mansory