2024 Acura ZDX revealed with up to 500 horsepower
The 2024 Acura ZDX electric SUV has been revealed along with many of the basic specifications. It will be available in two basic trims, the A-Spec and the Type S, and both offer fairly impressive performance and range wrapped in a package that's very similar to the Precision EV concept.
The basic shape of the ZDX is quite close to the Precision, but everything has been softened. The nose still leans forward with a solid main grille, it has a floating roof, silver lower trim and a cab-rearward shape. Concessions to practicality include the conventional door-pulls and larger lower grilles for powertrain cooling. The A-Spec and Type S look pretty similar, with the main difference being wheel size: 20 inches for the A-Spec and 22 for the Type S. The A-Spec's tires are also 265-mm wide while the Type S gets 275-mm tires. And that top-trim ZDX gets the option of the Double Apex Blue Pearl from the concept, or the Tiger Eye Pearl from other Type S models.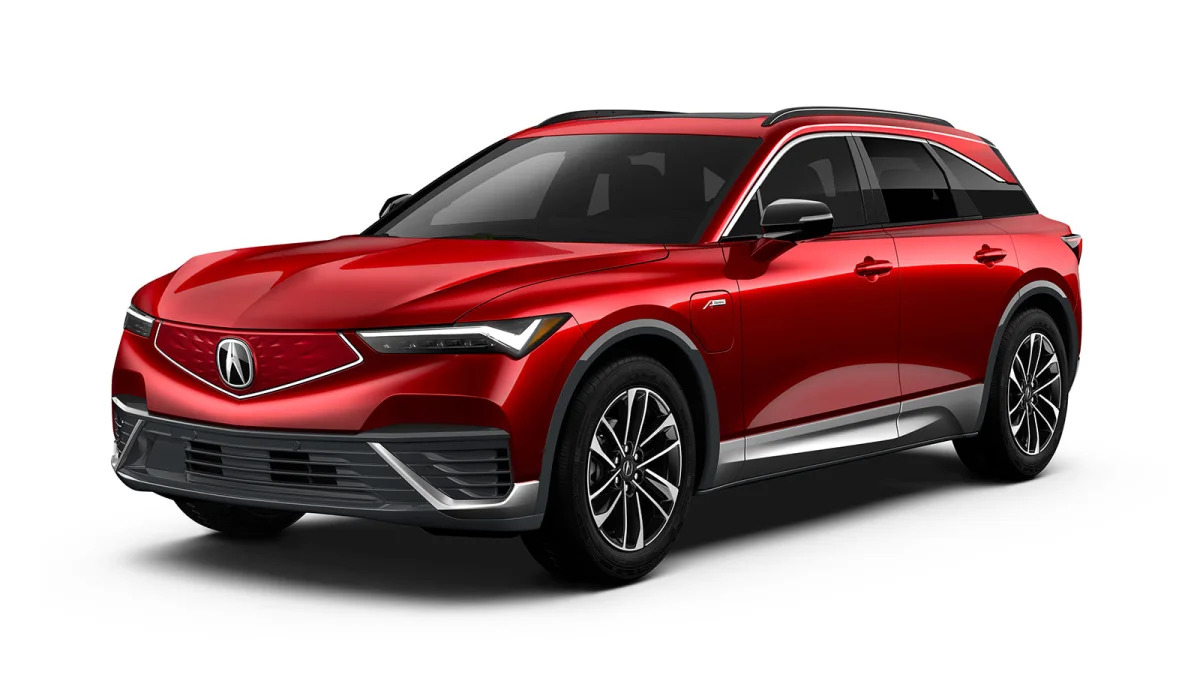 Unlike the Precision, the ZDX actually has an interior, and it does a good job of hiding its GM roots, at least at first glance. It has a low dash with slim air vents and a pair of screens for instruments and infotainment; 11 inches and 11.5 respectively. The screens are split up, and sit low behind a wraparound cowl design. Looking closer, though, and you'll see that the steering wheel and climate controls are carryover from the related Blazer EV, though that's not necessarily a bad thing.
Acura has another important difference from the GM products: It will feature wireless Android Auto and Apple CarPlay, in addition to all the Google Built-In apps. An 18-speaker Bang & Olufsen sound system is standard, too. Other fancy tech includes rear emergency braking with rear cross-traffic and pedestrian detection, blind-spot monitoring with steering assist, automatic parallel parking and, thanks to being based on a GM platform, hands-free highway driving assist (Super Cruise by any other name).
Digging beneath the surface, we find that the A-Spec will come standard in rear-wheel-drive form, quite the departure from a company with decades of front-drive history and experience. It gets a single rear motor making 340 horsepower. It will be available with a dual-motor all-wheel-drive powertrain that we're presuming has the same total output, seeing as Acura didn't specify a different amount. Multi-link independent suspension with fixed shocks and springs are also standard for the A-Spec.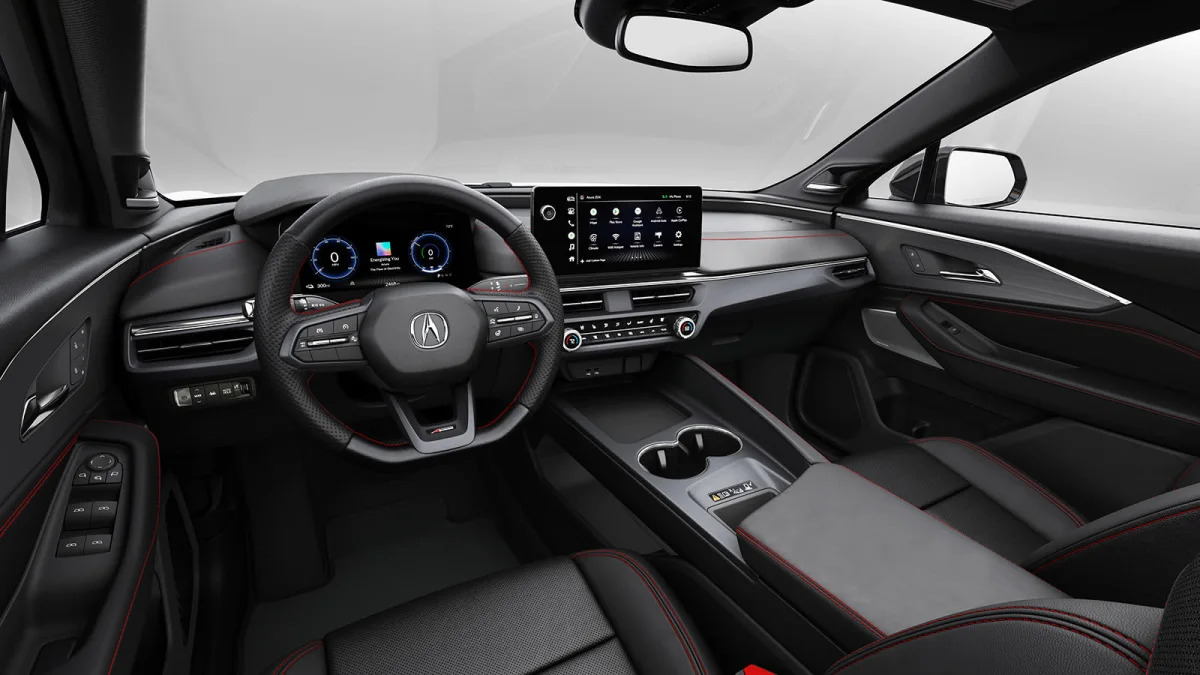 The Type S is, of course, the high-performance version. To that end, it gets a pair of electric motors as standard sending 500 horsepower to all four wheels. Suspension is changed to a height-adjustable air-spring and adaptive shock setup. The wheels and tires are larger and wider of course, and the front brakes are upgraded to 15.6-inch rotors (versus 12.6) with Brembo 6-piston calipers. The rears are the same at 13.5 inches in diameter. Acura also offers the option of summer performance tires.
Regardless of the trim, every ZDX comes with a 102-kWh battery pack and an onboard charger capable of providing 190 kW of DC fast charging. Your choice of trim and powertrain will have a notable effect on range, though. The rear-drive A-Spec will go the farthest with an estimated 325 miles, while the all-wheel-drive version is close behind at 315 miles. The Type S takes a bigger hit with 288 miles of range.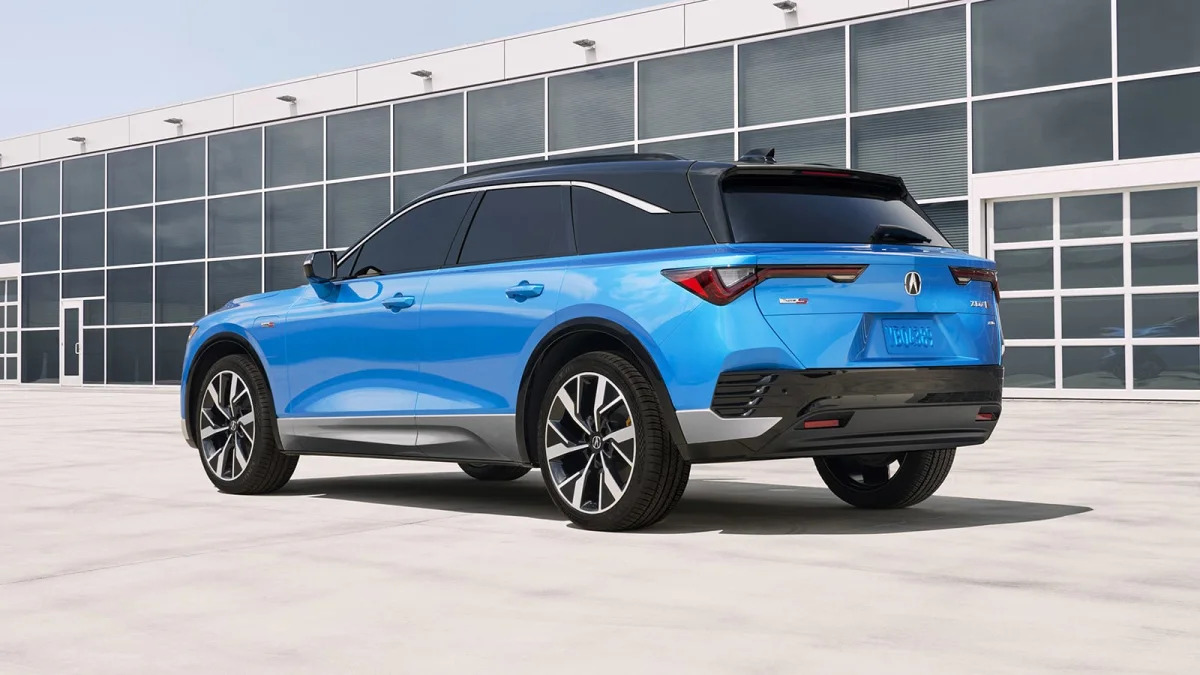 The ZDX will be available for pre-ordering later this year. Acura will have options to purchase either online or at the dealer, and it will have a portal for helping find a home charger and installer. An app will enable more seamless payment for the various EV charging networks when using public charging. Acura is anticipating deliveries next year. Final pricing hasn't been given, but the A-Spec will be in the $60,000 range and the Type S in the $70,000 range.
Related video: