At $15,500, Will This 1987 Chevy Monte Carlo SS Aerocoupe Get The Checkered Flag?
The extended back window and shortened deck on today's Nice Price or No Dice Monte Carlo SS are design tweaks Chevy intended to give the car an edge on the NASCAR circuit. Let's see if this rare coupe's price gives it an edge in our voting.
Nick Offerman On The Freedom Of Getting An Airstream RV
With its wonderfully named "Red Ram" Hemi V8, three-on-the-tree shifting, and menacing '50s looks, yesterday's 1957 Dodge Sierra wagon was about the most Jalopproved classic one could want. Not only that but at $25,000, it seemingly was well within our budgets, too, earning a solid 64 percent Nice Price win.
When Dodge returned a V8 to its engine lineup in 1954, it didn't just become a bigger force to be reckoned with on the street, it took its Hemis to the NASCAR circuit as well, making a name for the brand as well as for a young driver named Richard Petty.
NASCAR has long been an institution allowing American marques to make their name, creating the mantra of "Win on Sunday, Sell on Monday." Of course, we all know nobody buys cars on Monday. Geez, it's hard enough just getting out of bed at the start of the workweek.
Today's 1987 Chevy Monte Carlo SS Aerocoupe represents the Bow Tie brand's attempt at a special model that would improve its chances on NASCAR's high-speed ovals. Somewhat ironically, the base coupe takes its name from the vacation destination and playground of the rich and wannabe rich in the principality of Monaco that hosts a snooty Formula One race rather than a beer-fueled NASCAR bash. Over the years, Chevy gave its Monte Carlo an increasingly baroque bit of style, continuing with that formula even through the model's late 1970s downsizing.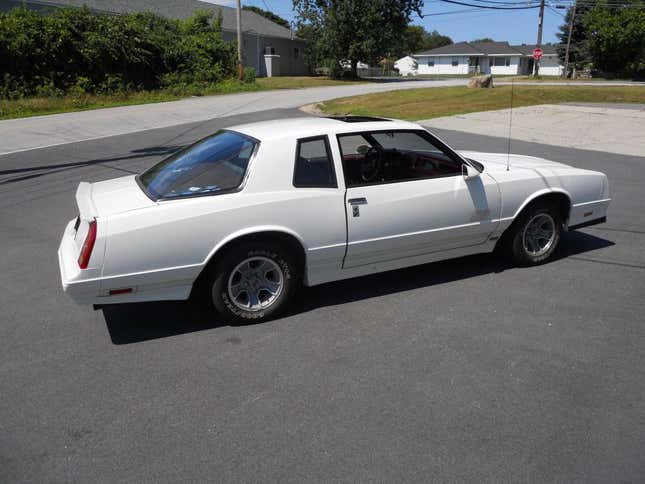 Things changed somewhat with the reintroduction of the SS model in 1983, which added blackout trim, aggressively styled alloy wheels, and a model-specific "mask" front facia it presented a cleaner, more purposeful look. In 1986, Chevy went even further, introducing the Aerocoupe, a homologation special with a folded glass rear window and shortened decklid intended to improve high-speed stability on the track.
For 1986, Chevy modded 200 cars with the Aerocoupe package, the exact number required to meet the NSACAR template rules. For 1987, the company went a little nuts, building over 6,000 of the special model and adding exterior and interior color options as well. That would be the last year of the Aerocoupe as Chevy was prepping the even slipperier Lumina coupe as its NASCAR contender in 1988.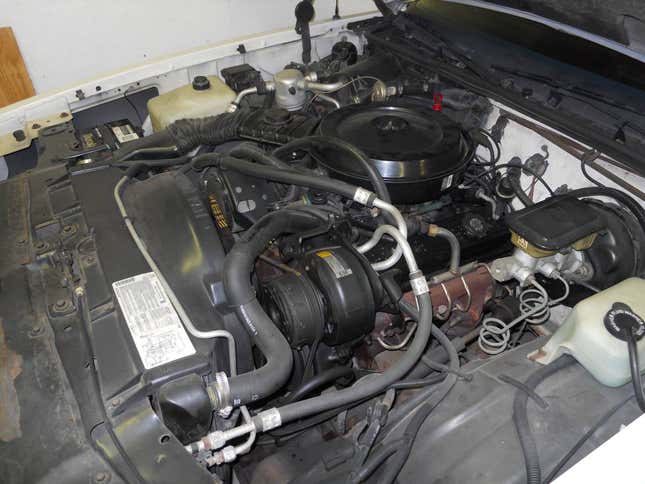 This Aerocoupe is one of those '87s and is claimed all factory-original save for the dealer-installed additions of lower bodyside molding extensions and a moonroof. It sports a clean title, a three-owner history, and the boast of just 76,200 miles on the clock.
Under the hood sits an L69 305 CID V8 that, with its four-barrel carburetor and dual exhausts, manages 180 horsepower and 225 lb-ft of torque. Don't snicker; those were impressive numbers at the time. Chevy only offered a single transmission choice in the Aerocoupe, the corporate TH200-4R four-speed automatic. That could be had with a standard column shift or optional console shifter when bucket seats were requested.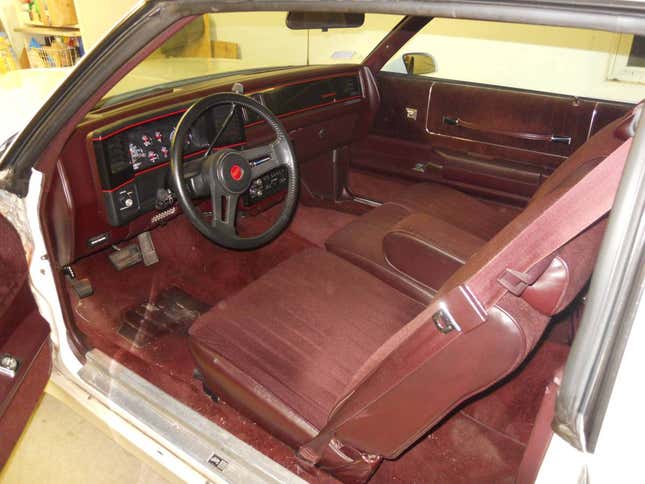 From the factory, this Aercoupe was parsimoniously optioned. It eschews those optional bucket seats in front for the standard bench and lacks a tilt steering wheel. It does have the lacquered and red-trimmed dash and full gauge cluster, as those bits came standard. Everything looks to be in solid shape if in need of a thorough cleaning and vacuum. It might be a good idea to remove the paint protection stickers from the outer door locks as well.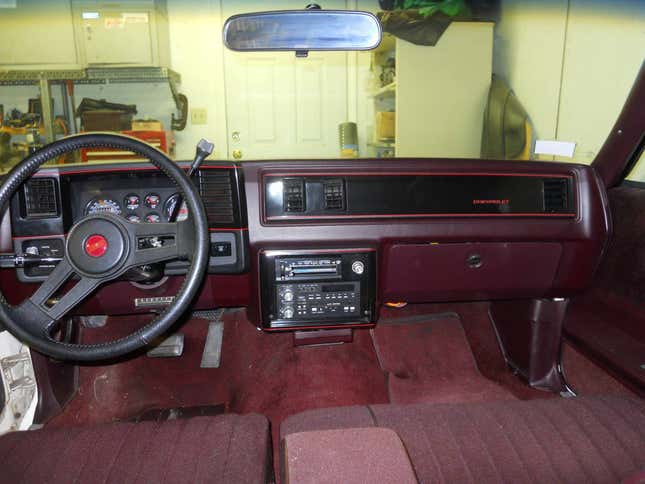 According to the ad, the paint is "consistent with age and factory finish, some chipping on trunk and a few small dings." The A/C also needs a recharge (R12, so good luck with that) or a retrofit to R134 or newer. Other than those minor issues, there doesn't seem to be anything amiss with the car, with the seller boasting that it "starts, runs and drives 100%" and calling it "one of the last affordable original Aerocoupes available."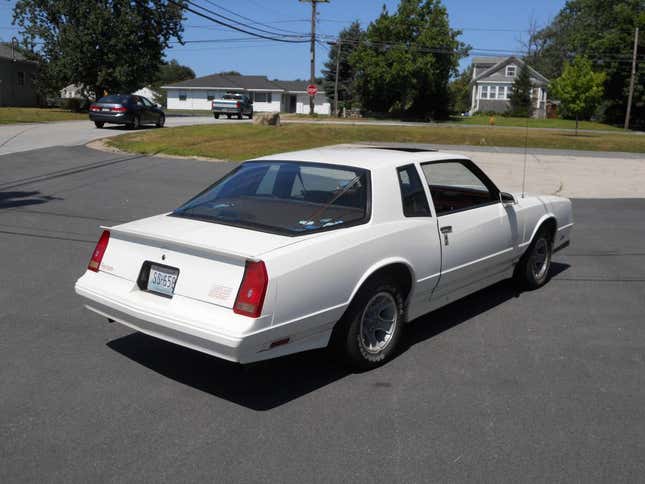 That affordable claim will naturally be up for debate. The ad sets a $15,500 price tag for the car, and it's now time for us all to dive into the comments and vote to weigh in on just how affordable that might actually be.
What's your take on this Aerocoupe and that $15,500 asking? Does that really make it an affordable contender? Or, at that price, will this NASCAR wannabe get black-flagged?
You decide!
Southcoast, Massachusetts, Craigslist, or go here if the ad disappears.
H/T to DodgeRamshackle for the hookup!
Help me out with NPOND. Hit me up at remslie@kinja.com and send me a fixed-price tip. Remember to include your Kinja handle.