B.C. must urgently change forest strategies or face more wildfire disasters: report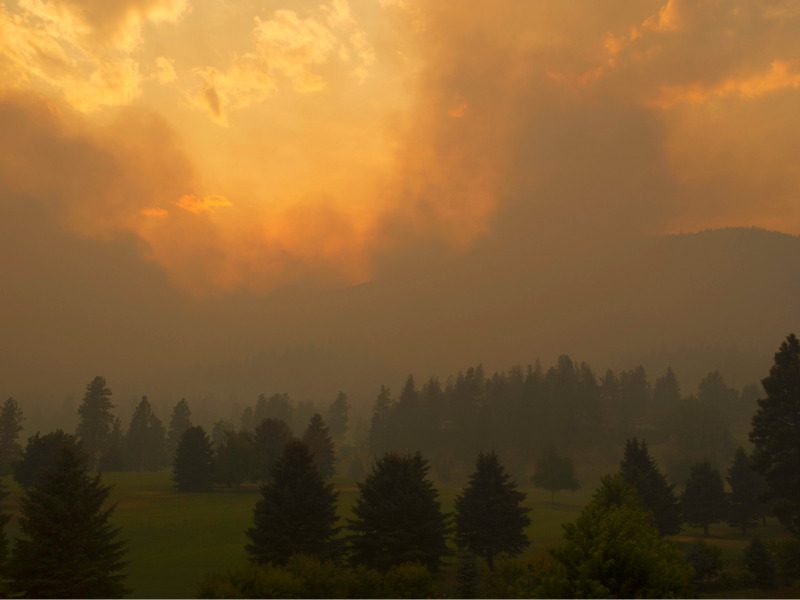 VICTORIA – British Columbia's independent forests watchdog is calling for the provincial government to make critical changes to how it manages forests to reduce the risk of catastrophic wildfires.
The report, released Thursday by the B.C. Forest Practices Board, says risk mitigation currently focuses on areas near communities, but leaves the wider forest landscape "severely vulnerable."
It comes as the largest wildfire in the province's history, the Donnie Creek wildfire, continues to burn out of control in the remote northeast.
"The key is there's an urgency to this," board chair Keith Atkinson said in an interview. "We're obviously experiencing, maybe, our most severe year in front of us."
The report says in 2017, 2018, and 2021, B.C. experienced its three largest wildfire seasons in 102 years on record, affecting 34,000 square kilometres of land.
"If the way forests and fire are managed doesn't change, B.C. will face many more catastrophic wildfire seasons," says the 22-page report, titled "Forest and Fire Management in B.C. – Toward Landscape Management."
Long-term vision
It recommends B.C. develop a long-term fire management vision and action plan to support landscape resilience in forests that will span all levels of government.
"Bold and immediate action is required by the provincial government to align its actions and policies with a vision of landscape resilience and human coexistence with fire," says the report.
"Unless B.C. is prepared to accept a future of increasingly frequent catastrophic wildfires and the associated costs and consequences, it is time for a paradigm shift in land management."
Government data shows 45 per cent of B.C.'s public land, estimated at 390,000 square kilometres, is at high to extreme fire risk.
The report says B.C. spent about $800 million on fire suppression in 2021, but the indirect costs associated with the wildfire season could have been up to $24 billion.
"The current approach to managing the risks of catastrophic wildfires is to focus on risk reduction and management activities near communities, leaving the broader landscape in a severely vulnerable state," says the report.
A shift to landscape fire management would create more resilient forest areas that are less vulnerable to catastrophic wildfires, says the report, which cites the need for increased collaboration with Indigenous peoples on fire and forest management.
Landscape fire management through practices that include the creation of fuel breaks, an increase in the diversity, density and age of trees, and more use of cultural and prescribed burns in forest areas can protect the landscape from wildfire, the report says.
"Now is the time to be bold – not for relying on incremental adjustments," says the report.
Forests Minister Bruce Ralston said in a statement the report was a call to action to prevent wildfires.
"I appreciate this work from the Forest Practices Board, and in recent years we have taken actions that align with their recommendations, including doubling prevention programs, expanding prescribed and cultural burning, and launching new Forest Landscape Plans," he said.
"The Forest Practices Board report reinforces that we need to keep working with our partners and taking critical steps to strengthen and expand wildfire planning, preparedness and response."
The BC Wildfire Service says the Donnie Creek fire has scorched more than 5,700 square kilometres of forest since it was sparked by lightning on May 12, and it may burn until winter.
It is among more than 80 wildfires burning in the province. More than 9,600 square kilometres of land have been burned since April 1, putting the province on track for a record season.
Feature image by iStock.com/SMJoness