Better launches white-label platform for homeowners insurance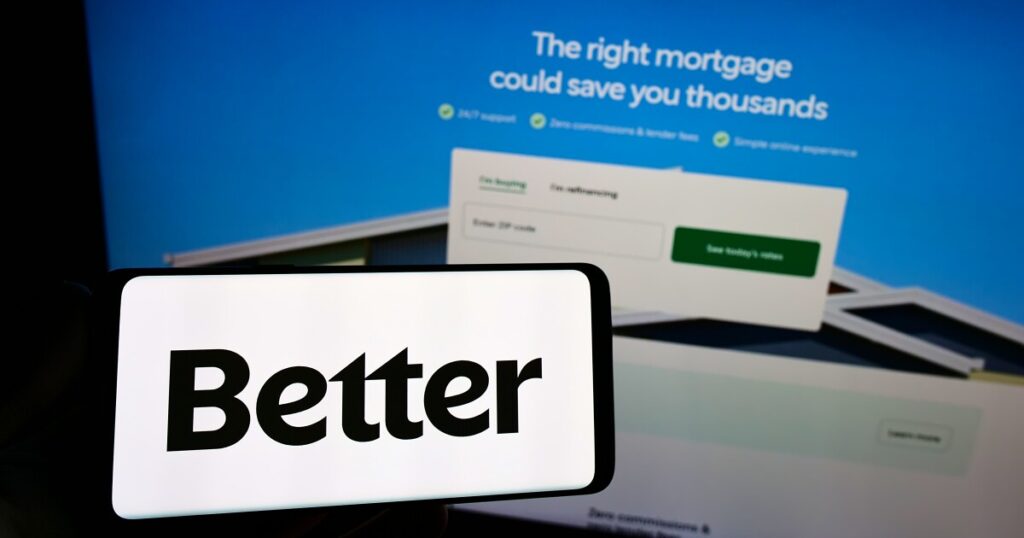 Better says its new white label solution allows mortgage applicants to buy homeowner's insurance within minutes. 
Borrowers can use Better Insurance during the fund and lock stages of their application, the company announced Thursday. The digital lender, now known as Better Home & Finance since going public via a SPAC merger in August 2023, built the platform with insurance technology firm Sure and Toggle, a Farmers Insurance company that built the insurance underwriting capabilities. 
"We are really leaning into this question about how to make the whole home purchase process including insurance simpler, faster, more transparent, cheaper, and we think we've really solved that," said Nick Taylor, Better's head of real estate. 
The product, which Better claims is the first white label solution for homeowners insurance, comes during a historically slow housing market and soaring premiums. While more catastrophic natural disasters have impacted coverage, experts point to inflation and regulatory pressures on costs.
Better started working on the platform with Toggle about a year ago, Taylor said. The lender has already originated an undisclosed number of loans with customers using Better Insurance, and it's available today in Arizona, Oregon and Illinois. Toggle and Farmers are helping Better work with state regulators for a wider rollout in the next 6-to-12 months, the company said.
The platform is part of Better Cover, the lender's home, auto and life insurance marketplace where consumers work with insurance agents. Better Insurance is also integrated with Tinman, the lender's proprietary loan origination system, Taylor said.  
"We're really trying to make it not only more transparent that this is a requirement, but we're also trying to make that task part of the home funding process," he said. "Just 10 times simpler for that borrower."
Residential policies on average are $1,428 nationwide, according to data by Quadrant Information Services, up 3% from last year. Some states are more strained than others: Floridians on average are paying more than $4,200, according to the Insurance Information Institute. Capitol Hill also faces a Nov. 15 deadline to extend the National Flood Insurance Program, separate coverage that could hinder originations in specific regions. 
Taylor suggested claims are stretching the financial limitations of insurance companies and said he anticipates a difficult market for the foreseeable future. The homeowners insurance industry posted a slight underwriting loss last year, according to one expert, and major industry companies including Farmers have pulled out of states like California and Florida. 
The launch comes less than two weeks before Better reveals its third quarter earnings, its second report since going public in August. The lender has endured some hardships, with a fading stock price and shrinking workforce, but also some minor court victories. 
Better received a $567 million capital infusion at the time of its Wall Street debut, which it's using to improve its core technologies, Taylor said. 
"We try not to pay too much attention to what is going on outside the company and more on what we can control," he said.