Elon Musk complains about quality issues while teasing a 'production candidate' truck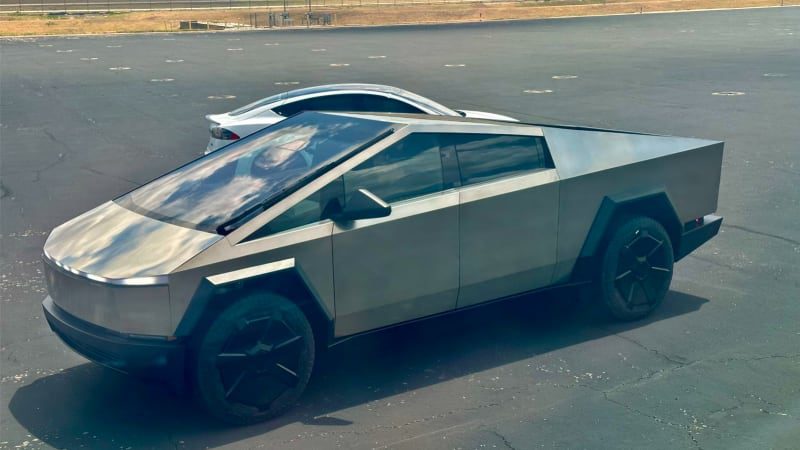 As Tesla (TSLA) nears production, and closes in on its Q3 delivery event for the Cybertruck, an old foe rears its ugly head: quality.
Yesterday afternoon, Tesla CEO Elon Musk proudly showed off a "production candidate" of the Cybertruck from Giga Austin on his social media site X. Generally speaking, production "candidates" or "builds" are early models rolling off the production line that automakers use to check assembly systems — and the quality of the production line. Though these vehicles are not meant for sale, their presence may indicate the line is operational, and possibly nearing the beginning of production.
In a later reply to the post asking about timing for the truck's release, Musk said "When we are ready to do so, we will. While I think it is our best product ever, it is an extremely difficult product to build. We are in uncharted territory, because it is not like anything else."
Musk followed up with a new post of the Cybertruck just this morning:
pic.twitter.com/AlB3PXhBx5
— Elon Musk (@elonmusk)
August 24, 2023
Users online and on Tesla message boards were quick to point out some irregularities with fit and finish, like inconsistent panel gaps, in the Cybertruck photo posted by Musk yesterday. The concern being Tesla — notorious for production issues like irregular panel gaps and ill fitting parts — was having similar issues with the Cybertruck.
The "extremely difficult product to build" line in Musk's X post is a notable one, because it reflects an email he sent internally to his Tesla team.
As reported by InsideEVs, the Cybertruck Owners Club obtained the email from Musk, imploring workers to pay attention to fit and finish issues:
Due to the nature of Cybertruck, which is made of bright metal with mostly straight edges, any dimensional variation shows up like a sore thumb.
All parts for this vehicle, whether internal or from suppliers, need to be designed and built to sub 10 micron accuracy.
That means all part dimensions need to be to the third decimal place in millimeters and tolerances need be specified in single digit microns. If LEGO and soda cans, which are very low cost, can do this, so can we.
Precision predicates perfectionism.
Elon
The stakes are clearly high considering the Cybertruck's importance to the Tesla growth story. It has already been delayed two years due to various issues. And the already existing competition from Ford (F) and Rivian (RIVN) underscores the need for Musk and the Tesla team to get everything right for Cybertruck's eventual release.
The Cybertruck's unique shape that features no curves, and stainless steel sheetmetal that readily shows any imperfections due to its unfinished nature, pose challenges for Tesla to mass produce, compared to its other vehicles like the Model 3 sedan or Model Y SUV. 
For Tesla fans and its army of investors, the hope is Musk and the Giga Austin Tesla team can solve these issues ahead of the Q3 delivery event that many are waiting to see. Musk has gone on record during the Tesla's most recent Q2 earnings call, claiming demand for the Cybertruck was "so far off the hook, you can't even see the hook."
Pras Subramanian is a reporter for Yahoo Finance. You can follow him on Twitter and on Instagram.
Click here for the latest stock market news and in-depth analysis, including events that move stocks
Read the latest financial and business news from Yahoo Finance