Ford Wants Nearly $100,000 For A Blacked-Out F-150 Lightning
Image: Ford
Blacked-out vehicles have been a vehicle design trend for years now. From blacked out packages and trims to wheels, black is in. Even some black cars tend to cost or be worth more than cars in other colors. Ford is taking that to heart and bringing that blacked-out trend into the EV era with the 2024 F-150 Lightning Platinum Black.
Ford Is Gearing Up To Make A Lot More F-150 Lightnings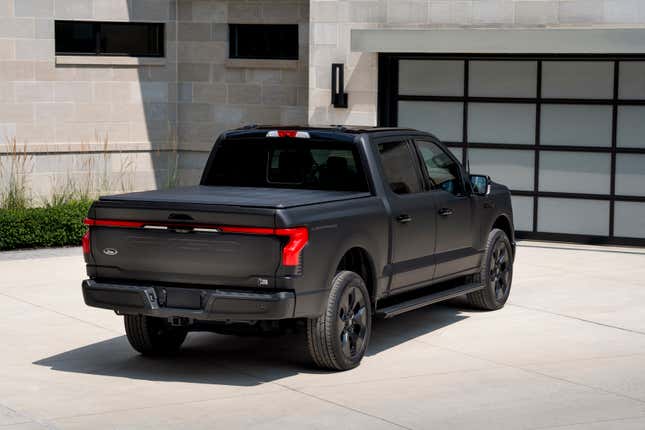 Image: Ford
"Any customer can have a car painted any color that he wants so long as it's black." Those were supposedly the words of Henry Ford when he was asked about whether or not he was going to build more models and colors in addition to the Model T. Ford is honoring that and blacked the hell out of the F-150 Lightning. The basis for the model is the $92,000 Platinum trim. That means it's loaded and has a standard extended range battery with 300 miles of range.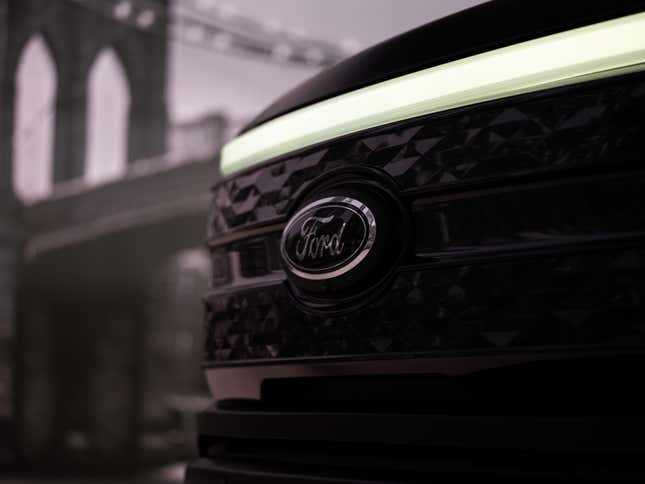 Image: Ford
From there, Ford used a mix of matte black and Agate Black Metallic — an available Lightning color choice — to black out nearly everything on the EV pickup. The front fascia features a black Ford oval, a black grille surrounded by a smoked light bar, 22-inch matte black wheels, power deployable running boards with Agate Black accents, a black tonneau cover and an Agate Black gloss roof.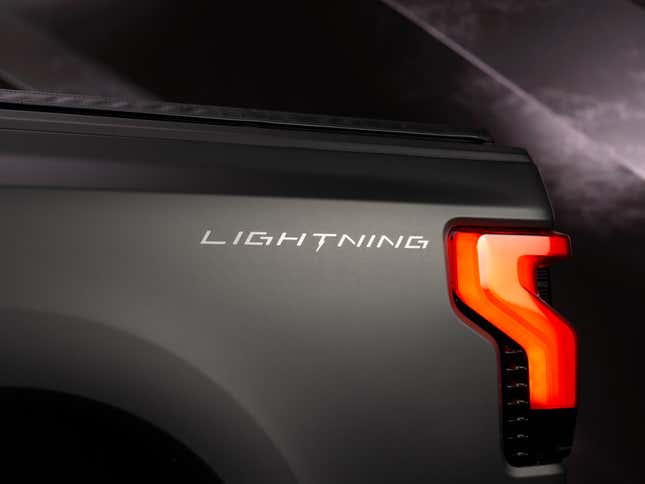 Image: Ford
Ford even went and threw on a special reflective "Lightning" badge on the sides of the rear bed that it says gives a glow-like effect when light flashes over it at night.
Image: Ford
Inside it's standard F-150 Lightning save for the Nirvana leather seats and limited-edition numbered aluminum plates in the frunk and on the driver's door jamb.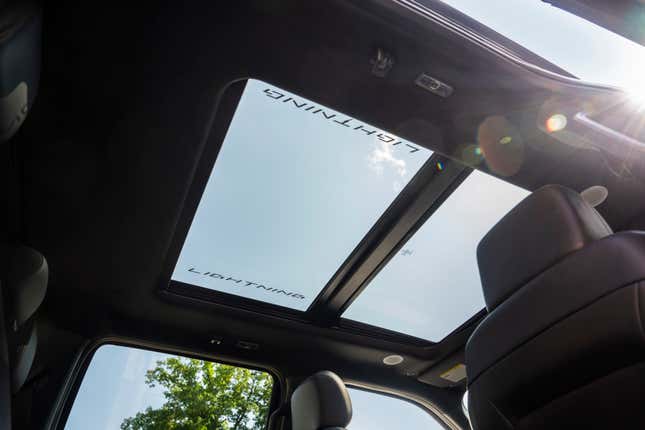 Image: Ford
And just so your passengers won't forget what you're driving, there are "Lightning" graphics on the pano roof above the rear seating.
If you want one of these, you'll have to have deep pockets and act fast. Ford is only making 2,000 versions of the F-150 Lightning Platinum Black. And with a starting price of $97,995, it's the costliest Lightning on the market. Of course with the mess that has been going on at the dealer with these things, finding one at that price will be as rare as the truck itself.