GM Is Adding Bidirectional Charging To Every Ultium EV
Photo: General Motors
Bidirectional charging is one of the coolest features to come from the EV revolution. After all, electric cars have some of the largest batteries a consumer is likely to own — why should they be limited to only powering a couple motors and an infotainment screen? Why not let that giant mobile power brick charge your house, your vasectomy, or even your entire city?
General Motors' engineers appear to have asked that question, and come up with no suitable reason not to let the company's EVs send power out to other devices. The company announced that, by 2026, every vehicle built on its Ultium EV platform will feature bidirectional charging.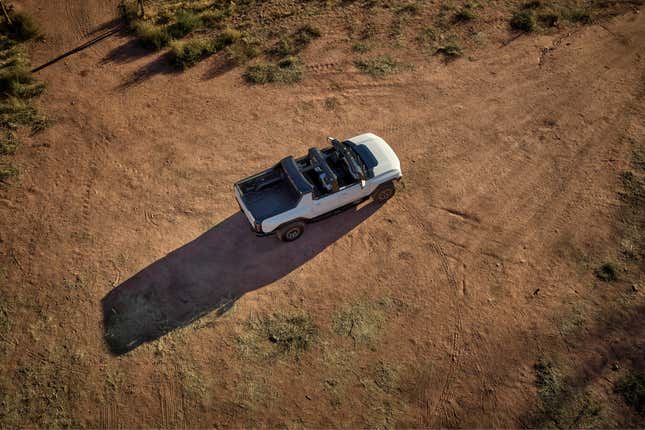 Photo: General Motors
Of course, like anything done by a company, the decision sounds neither purely altruistic nor purely for the sake of adding neat features. The 2026 date is suspiciously close to California's proposed mandate — the state is actively considering a bill to mandate bidirectional charging in EVs beginning in 2027. Whether the bill passes or not, GM will slip neatly under the deadline.
But just because a feature comes about under threat of mandate doesn't mean it's bad. Bidirectional charging is objectively good, especially considering America's rapidly crumbling electrical infrastructure. Texas may have no interested in making any changes to its power grid, but outage-inducing storms would likely be less fatal if every house had a backup battery sitting in the garage.
Bidirectional charging can be anything from a neat gimmick to a lifesaving bandage that covers fatal flaws in our country's infrastructure, but GM's plan to implement it across its electrified lineup is a net benefit. Worst case scenario, it's a feature that goes unused by buyers. In the best case, though, it could save someone's very life.