Hennessey Venom F5 Revolution Roadster Is a Topless Track Warrior
Hennessey has revealed the Venom F5 Revolution roadster, an open-top version of the company's track-focused supercar that features a carbon-fiber roof panel.
While the 6.6-liter V-8 engine still produces 1817 horsepower, revised aerodynamics promise to make the Revolution Roadster even quicker around a race circuit. The Revolution Roadster will be built in a limited edition of 12, each of which will cost at least $3 million.
First came the Hennessey Venom F5 in 2020, an 1817-hp ballistic missile with a claimed 311-mph top speed. The Texas-based supercar maker then chopped off the roof in 2022 to create the Venom F5 Roadster, followed by the lighter, track-honed Revolution model earlier this year. Now Hennessey has taken the next logical step, with this Venom F5 Revolution Roadster that debuts next week at The Quail during Monterey Car Week.
Hennessey
The Revolution Roadster removes the roof from the hardcore Venom F5, normally a major compromise on structural rigidity that would not be ideal at the track. But Hennessey claims that this hasn't lessened the Revolution Roadster's abilities, with the Venom F5's carbon-fiber monocoque and carbon-fiber body keeping the supercar stiff and structurally sound.
About That Roof
The roof is a removable panel composed of carbon-fiber composites—there's no powered operation here, with four quick-release bolts and two latches holding it in place. This saves weight over a powered setup, although the panel is still lined with Alcantara for a hint of luxury inside. Hennessey says the roof weighs just 18 pounds.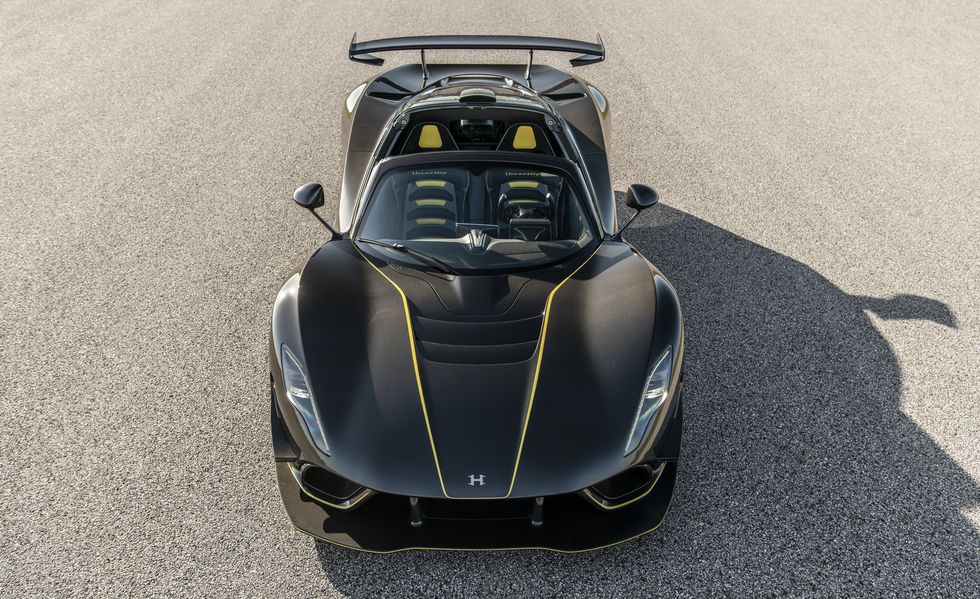 Hennessey
The Revolution Roadster is powered by the same twin-turbocharged 6.6-liter V-8 engine as the other Venom F5s. The motor unleashes the same 1817 horsepower, with Hennessey focusing on aerodynamic improvements instead of extra oomph for its track edition. A glass window—which Hennessey says is four times stronger than normal glass—is integrated into the engine cover to provide a view of the powertrain.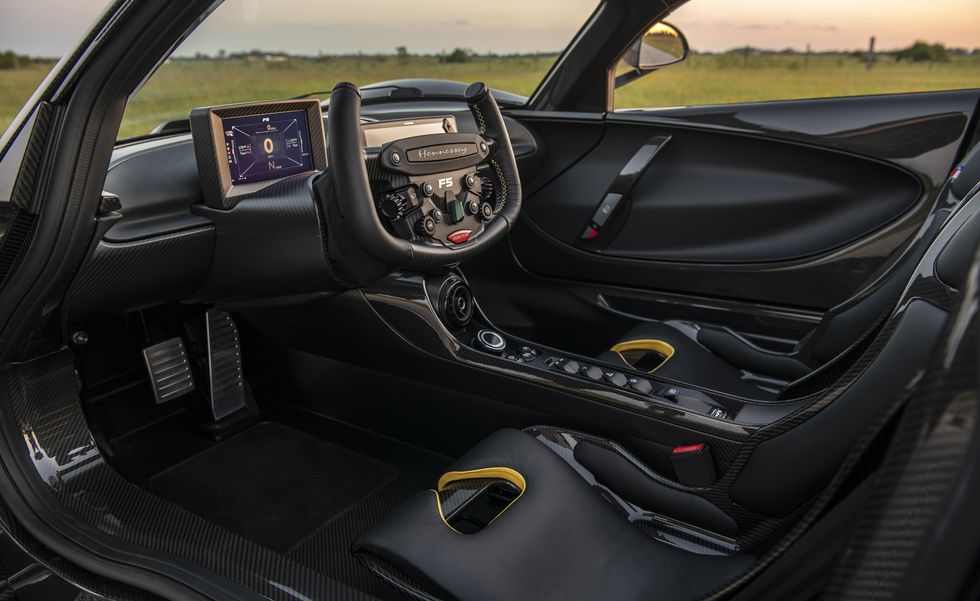 Hennessey
Like the Revolution Coupe, the Roadster wears a sharp front splitter and dive planes on the front bumper that look like they could slice off your leg. There's also a towering rear wing and a roof scoop that feeds air to the 6.6-liter engine. Under the skin, Hennessey says, it retuned the suspension for the Revolution models.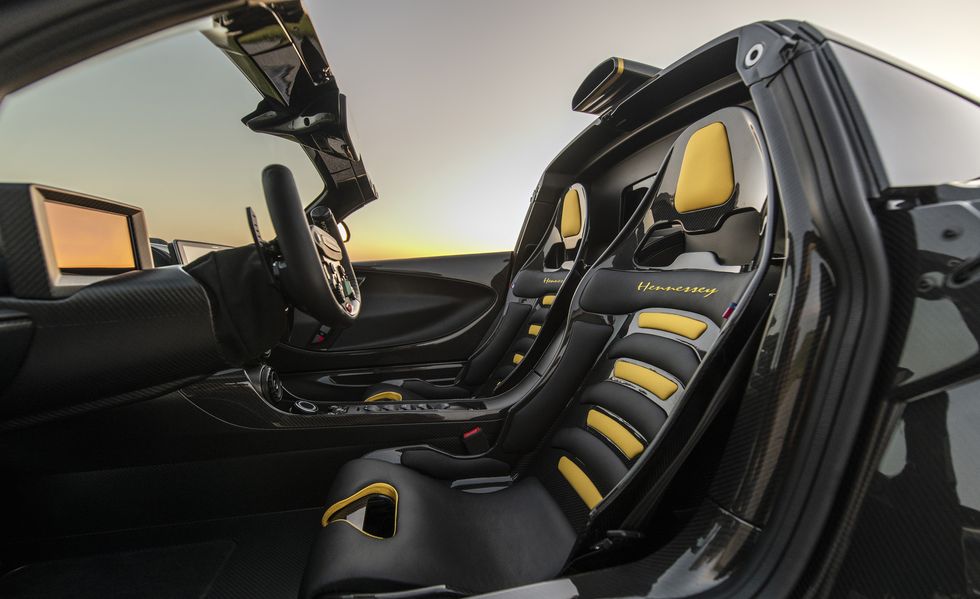 Hennessey
The Revolution Roadster will start at $3 million. Only 12 will be built, and every unit is already sold. The example seen here, featuring beautiful exposed carbon fiber, is one of just five "Bare Carbon" versions that presumably cost even more.
This content is imported from poll. You may be able to find the same content in another format, or you may be able to find more information, at their web site.

Associate News Editor
Caleb Miller began blogging about cars at 13 years old, and he realized his dream of writing for a car magazine after graduating from Carnegie Mellon University and joining the Car and Driver team. He loves quirky and obscure autos, aiming to one day own something bizarre like a Nissan S-Cargo, and is an avid motorsports fan.