Here's $111,000. Buy whichever (and how many) cars you want
Admittedly, we've done this concept before, but it was fun and I figured it was about time we tried it again but with more money to play with. Because, you know, everything's more fun when you've got more money to play with. Even if it's totally fake money, but whatever. 
The concept is simple: we're getting a bunch of fake money to buy whichever and how many new or used cars we want. The main rule is we have to restart our garages off from scratch, as in we have to pretend the cars we currently own all met some tragic end. This is to even the playing field, so to speak.
As such, we could go any number of ways here based on needs and personal preferences for cars and how we like to spend money. We could blow the whole pot on one perfect car. We could spend most of it on a new family vehicle and leave some for a fun used choice. We could go the Costco method and buy in bulk with the most used cars possible, and with $111,000 to play with, that's a lot of cheap used cars. Last time, none of our editors put the entire pot on one car, and no one bought more than three. Let's see what happens.
Rules: 
You are starting this garage from scratch. You can't rely on the cars you currently own, though I suppose you could buy them back. 
Federal EV tax credits do not count. You're not getting an extra $7,500 to play with.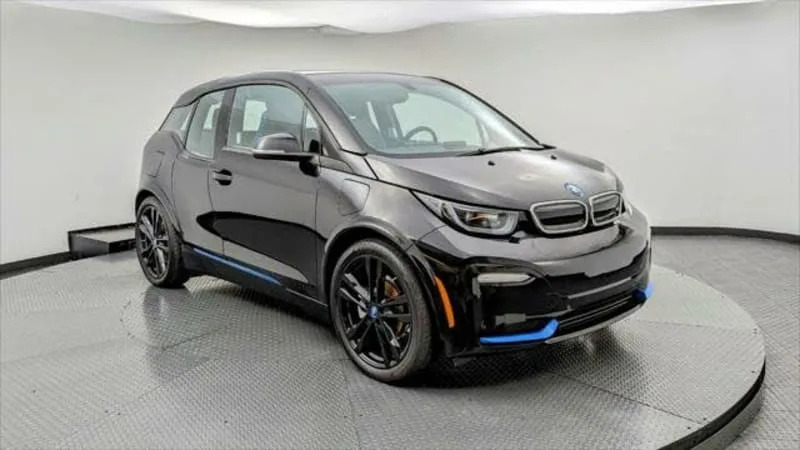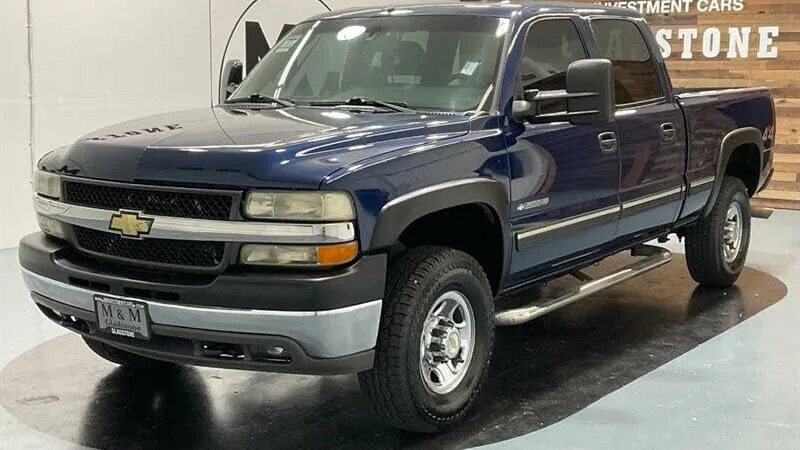 1995 Porsche 911 Carrera 4 Cabriolet 
2019 BMW i3 S
2001 Chevrolet Silverado 2500HD 4×4
Senior Editor Jeremy Korzeniewski: I'm following a similar pattern as the last time we virtually did this exercise. One fun car — in this case a Porsche 911 Carrera 4 Cabriolet — one eco-efficient daily driver and one four-door, four-wheel-drive pickup truck. Porsche's 993 was the final air-cooled 911-badged model, and it's always been a personal favorite of mine. This one is white with a beautiful blue top and interior, with a manual transmission sending power to all four wheels. I don't expect it will depreciate much from its current price in the high $60,000 range.
The eco warrior this time is a BMW i3 S with the optional range extender engine. I found a bunch of lightly used models that would fit the bill for around $20,000, and I liked the blacked-out look on the funky i3. With its 120ah battery back, it will provide more than enough range for my around-town driving duties, and if I need to travel a bit further, there's a gasoline engine lurking at the rear that can give me a bit more distance.
Finally, I found this clean Chevy Silverado 2500HD 4×4 truck for sale with around 100,000 miles, and the big 'ol 8.1-liter V8 and solid Allison automatic transmission. It's also right around $20,000 and change.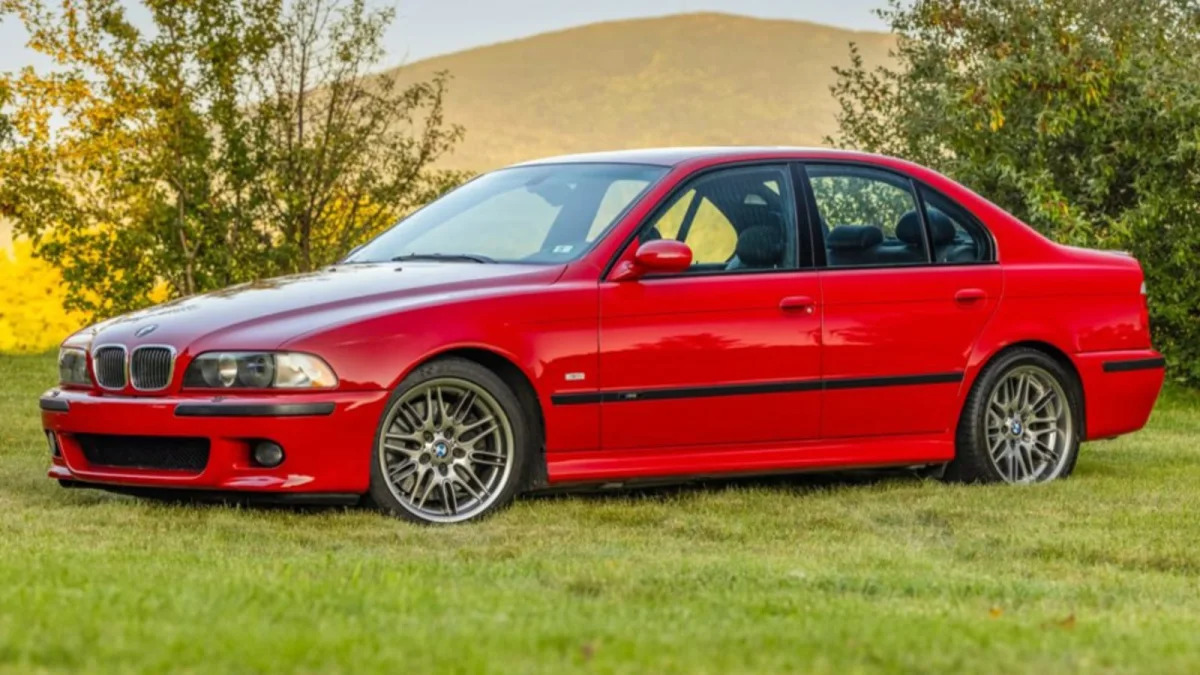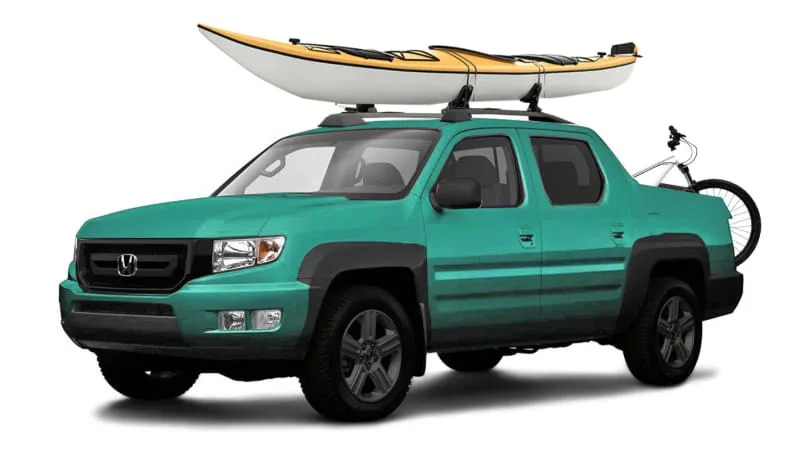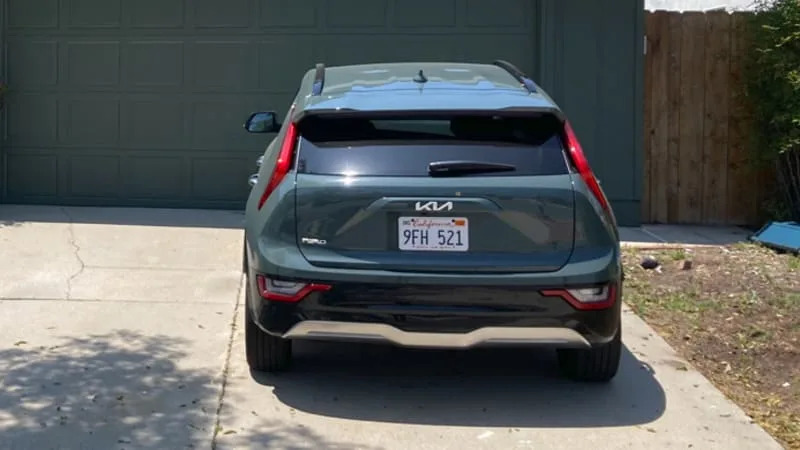 2000 BMW M5 in Imola Red
2023 Kia Niro EV Wave
2009 Honda Ridgeline RTL (Modified)
Senior Editor James Riswick: My priority list isn't terribly different from Jeremy's. The two first choices were easy. For my wife's car, which shall also be our household daily driver for errand running and occasional trips to the office, I'm just going to buy back her actual car, a Niro EV Wave. Quite frankly, because she likes it. It's the right size, enough range, abundant equipment, and the given the capabilities of the other cars, it would be a waste of fake money to opt for a pricier EV with more power or utility. Price tag is $45,925. The second choice, which effectively replaces my beloved Z3 as my fun car, is one of my all-time favorites: the 2000 BMW M5. Specifically in Imola Red. I already have the scale model in my office, this would add the real thing to the garage. I'm budgeting $38,900 for this. You don't need to spend anywhere close to that for an E39 M5, but with all this fake money on hand, I'm going to buy the best one possible, and two Imola Reds with low miles recently sold on Bring a Trailer for about that price. Here's one of them. My final car is our road trip / outdoor adventure trip to Oregon vehicle. I pondered this A LOT. Way too much.
I could spend the entire $26,575 remaining on this Bursting Blue Metallic Volvo XC90 T6 R-Design that would be perfect for the road trip driving element given its comfort and modern equipment (adaptive cruise control on two-lane highways is clutch), while satisfying my desire for something cool (Bursting Blue, hello!). Downside: more maintenance costs, depreciation and the fact I really wouldn't drive it that much given the EV and, hello, an M5. Didn't seem like the best use of fake money. That got me thinking about this XC90 instead: a 2007 with the Yamaha V8 and also-cool red paint job. It's only $8,999, which would leave me $17,000 for a fourth modern classic of some sort. But then, it has 158,000 miles, and despite seemingly being in fantastic shape, is that really such a great idea for driving through serviceless portions of rural Oregon? Um, no. That maintenance and reliability issue led me to my final trail of thought. I love me some 4Runners, but they are LOL expensive, and I'd be looking at 2011 Limiteds with 100,000 miles at my budget. I just wasn't feeling that. The smarter move would be to buy one of the many well-equipped, low miles Honda Passports available, and in real life, I'd probably do that. But this is for fun! I finally settled on a first-generation Honda Ridgeline. It offers the comfort and passenger space of a two-row midsize crossover, but with the bed (and trunk) of a truck that'll be great for our outdoor adventure trips, routine beach trips and to permanently store all our beach stuff. Importantly, the first-generation is so much cooler than the Pilot-with-a-bed current version, and as I can pick a good top-of-the-line RTL trim for about $18,000, I'd have a bunch of money on hand to make it cooler with a vinyl wrap and various trim pieces inspired by the Hyundai Kona Jayde Concept (though I'd also ponder Matte Pine Green or yellow). I'd also upgrade the brakes and tires. So yeah, I spent waaaaay to much time thinking about this. And writing this. But now I want a Ridgeline for reals.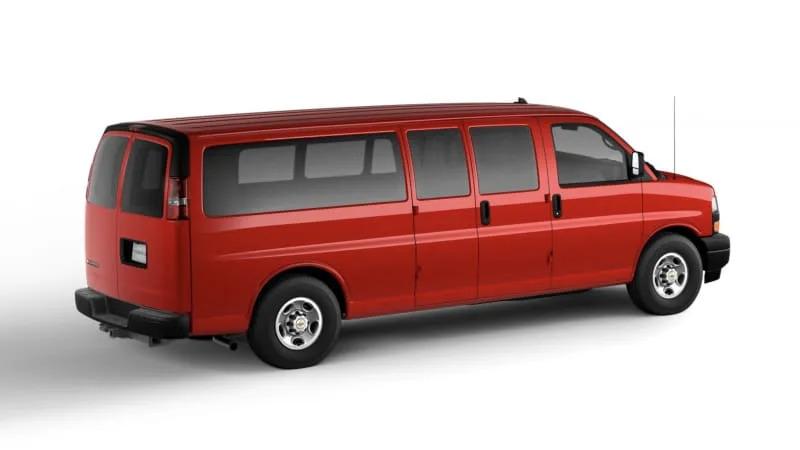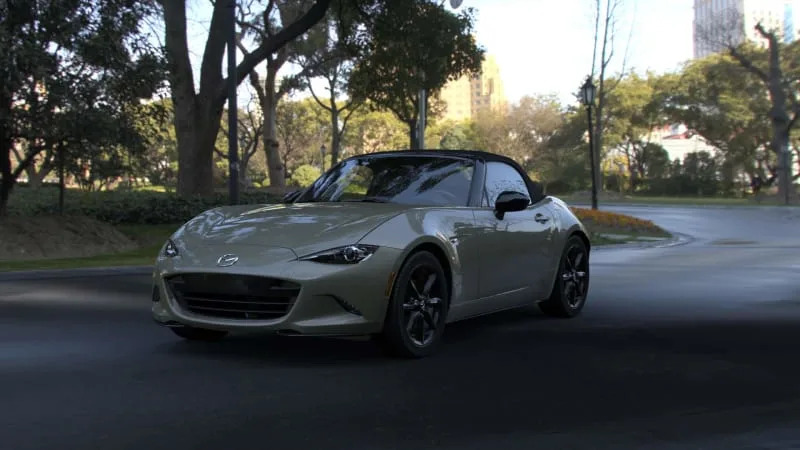 2023 Chevy Express 2500 V6 EWB Cargo
2023 Chevy Bolt EUV Premier
2023 Mazda MX-5 Miata Club
Senior Editor, Green, John Beltz Snyder: If you'd have told me at the beginning of this exercise that I'd end up with two Chevys, I'd have looked at you the way my daughter looks at me … all the time. With the budget and my needs and desires, though, that's how things shook out. Let's break it down.
The Chevy Express is going to be the road-trip/camping/taking-care-of-crap-at-the-cottage warrior, and I'm going to love it with all my heart. There's room for the whole fam, and even the chickens (no need to buy eggs on vacation anymore). I'm adding seating for five (which includes things like rear AC and auxiliary heater, full-body windows, rear door windows with defogger, 150-amp alternator, auxiliary lighting and a digital compass for a total of $2,355), leather-wrapped steering wheel with controls ($185, and allows me to add Bluetooth for another $50), cruise control ($395), and auto-locking rear differential ($325). The total is $43,310 before destination.
The Bolt EUV will be the comfortable daily driver, perfect for all those errands, school dropoffs and after-school activities, but also capable for those days I need to drive a couple hundred miles without a ton of cargo. As much as I think the Bright Blue Metallic ($395) would look cool next to the Hot Red van in the driveway, I'm saving that little bit of dough to keep the next car within budget. The no-cost black will suit me just fine. I'm springing for Super Cruise ($2,200), though, because it's cool, and this is all about day-to-day comfort and convenience. Total: $34,500.
The Miata is the weekend/date-night/fun car, but also what I can drive if the Bolt is already in use and I don't feel like navigating parking lots in the van when I'm just buying some milk. I'm sticking with the manual transmission, obviously. I'm springing for that delicious Zircon Sand Metallic exterior ($395) — I wouldn't want Mazda's deep Soul Red Crystal to give the van an inferiority complex. All in, that's $33,190, leaving me $80 under budget. Hey, that's just enough for an alloy dead pedal!
I'm excited about my three brand-new cars.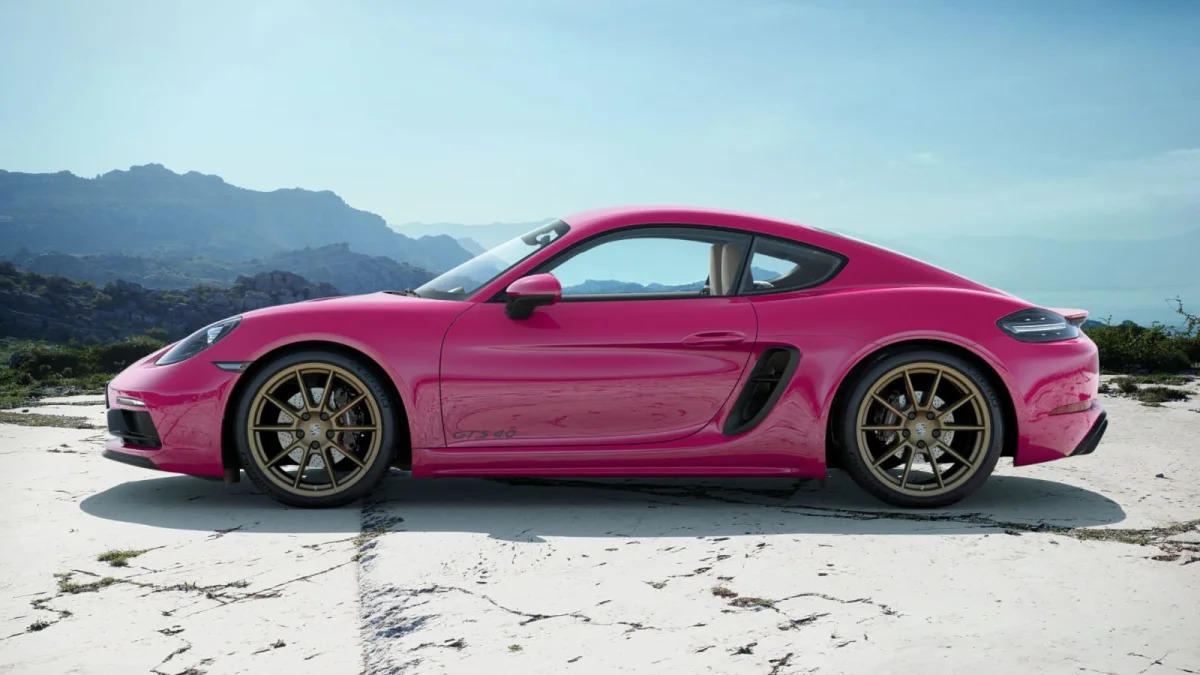 2023 Porsche 718 Cayman GTS 4.0
Road Test Editor Zac Palmer: Nobody else did it, so I had to. Yeah, I'm blowing all $111,000 on a single car, but that single car is as close to perfection as it gets for the price: a Porsche 718 Cayman GTS 4.0. I get the naturally aspirated 4.0-liter flat-six, a six-speed manual transmission, and all the GTS goodies that make this car such a joy to drive. Of course, I don't want to melt into the background, so I chose the beautiful Ruby Star Neo paint option with the wheels painted in Satin Aurum. The calipers are painted red as standard, but I went with black so as not to clash with the pink paint. And because this is both my daily and the sports car, I ponied up for the $4,110 Natural Leather in Espress/Cognac two-tone to ensure I'm always bathing in the nicest-possible interior materials – plus, the color combo is a nice match with the wheels. After optioning in the 18-way power seats and a small package of niceties like blind-spot warning and keyless entry, I was out of money. But hey, that's Porsche for you. I got all the important performance, aesthetic and usability bits, so I'm calling it a job well done. Now, give me my pink Porsche.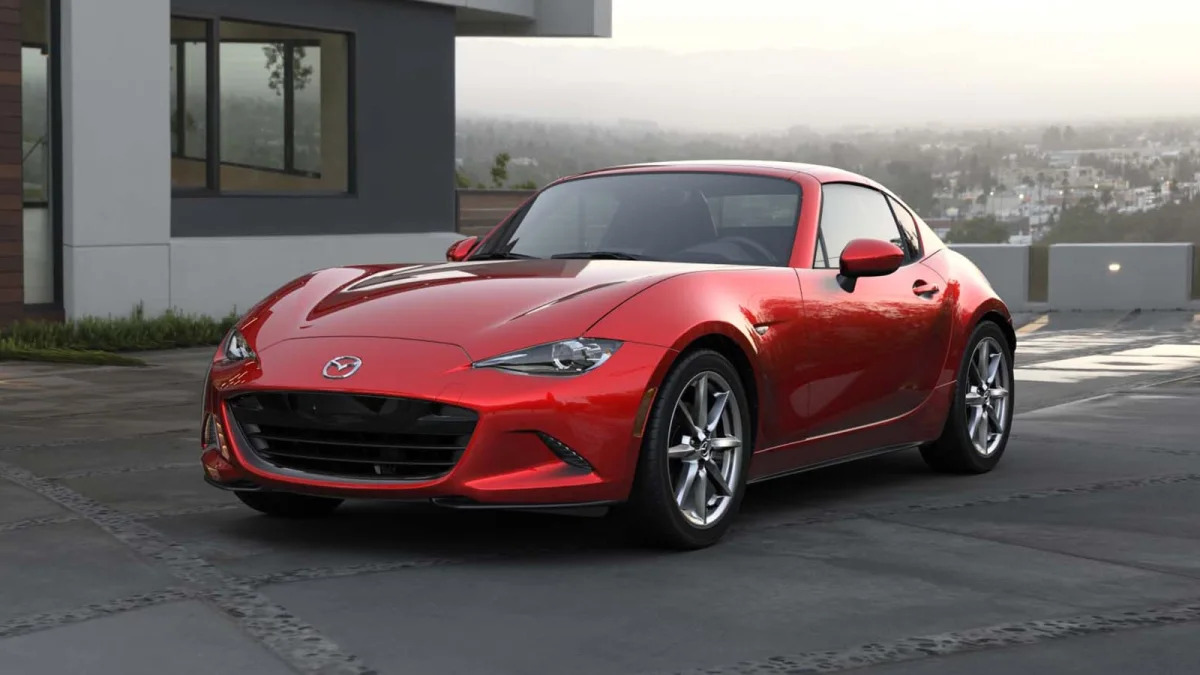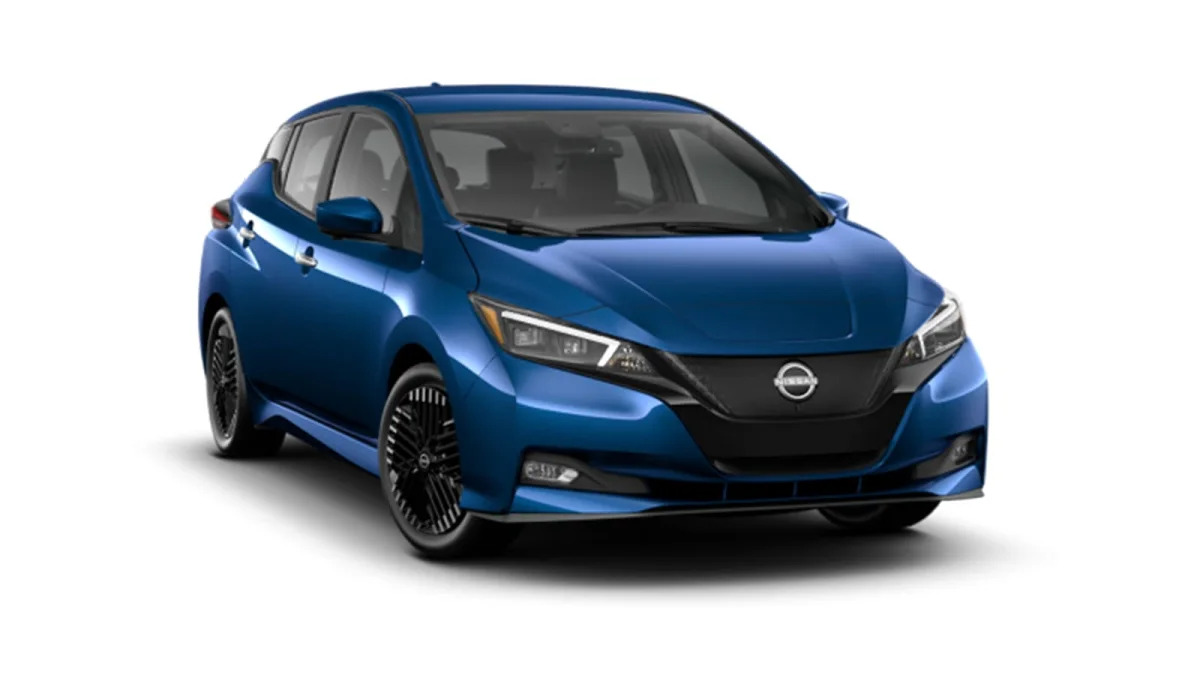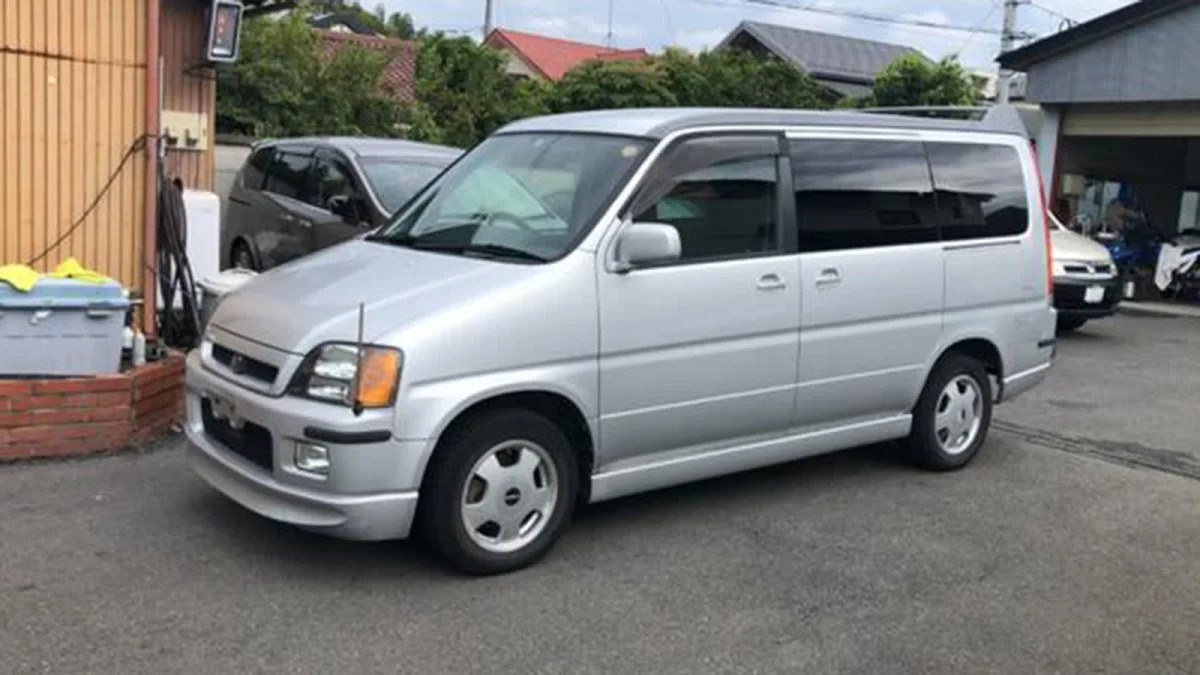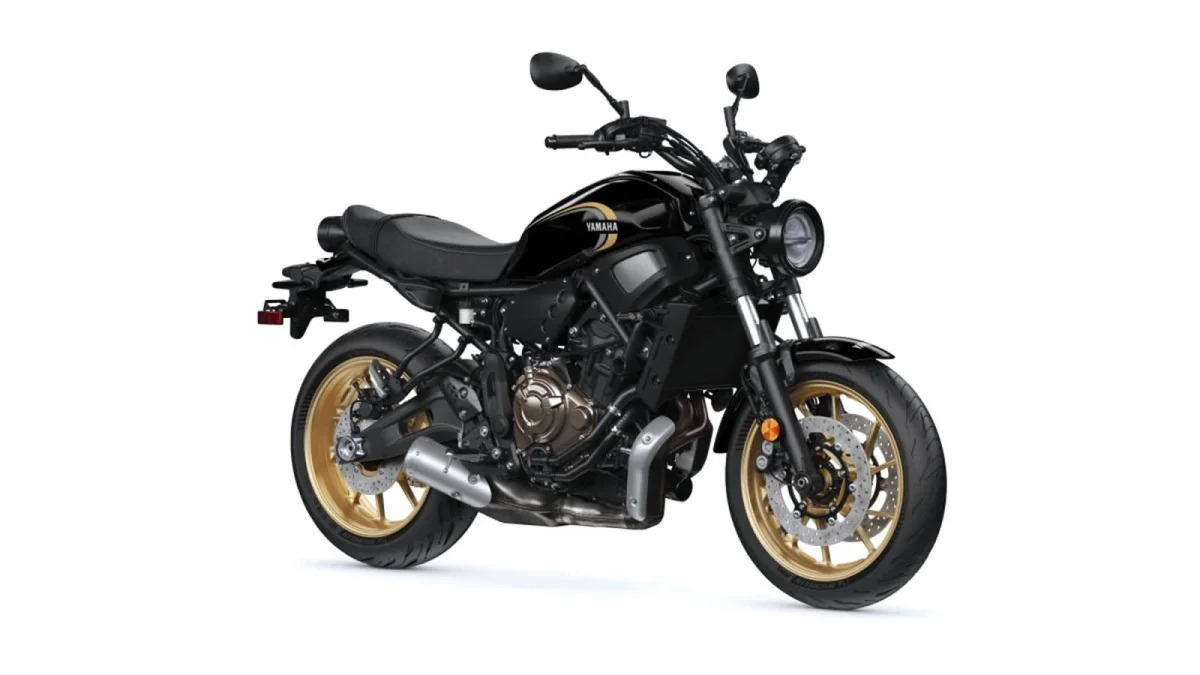 2023 Mazda MX-5 Miata RF Grand Touring
2023 Nissan Leaf SV Plus
Honda Stepwgn (first-generation)
2023 Yamaha XSR700
News Editor Joel Stocksdale: At the moment, I have four main vehicles, and I think it's a pretty solid garage set up. So following my deeply tragic garage destruction, I'd be looking to roughly recreate it with similar, but different vehicles (and mostly new for ease of calculating). And priority number one would be to get another Miata. I pretty much have to have one, as it's basically my favorite car model of all time, and there's no better time to get what I consider the best version of the car yet, the ND. I'd go for an RF because I love the looks, and the Grand Touring trim to avoid the Recaro seats, but still get the limited-slip differential (the Recaros aren't great for the big-bodied). I'd go with Soul Red Crystal Metallic, the exterior appearance package and aluminum pedals bringing the price up to $39,320.
I also really want to add an EV to my fleet, and as I've mentioned before, I'd probably go for a Nissan Leaf. And the main reasons are that it's quite practical, it's affordable with solid range, but most importantly for me, there's a huge aftermarket. As such I could make it more my own, beyond choosing the Deep Blue Pearl paint, shiny door sill plates and rear cargo cover. That brings it all to $37,685.
Now, my time with my Suburban has shown me how great it is to have something that can haul a bunch of stuff ready at all times. But also, I've always wanted to have a JDM vehicle. Something that fits both of these needs exceedingly well would be the Honda Stepwgn. It's a Japanese-market minivan that, while perhaps drab at first look, starts to get you with the details. Kind of like the Land Rover LR3, you start to notice the attention to detail with getting creases and panel gaps all matching up just right. Both the first- and second-generation models are sneaky-good designs. The first one is the only one legal for import right now, so that's what I'd be looking at. Additionally, the fact the first-generation model uses Honda B-series engines and is a close cousin of American models like the Civic and CR-V mean it should be relatively easy to take care of in America. And I could probably get one for around $10,000.
Finally, we come to the odd-ball, the motorcycle (Um, I'm pretty sure the headline says "Buy whichever cars you want" Whatever, I'll let it slide. -Riswick). I got my bike license this year, and while I like my little Suzuki TU250X, I'm already looking for an upgrade with more power (the Suzuki's only got about 15 ponies). As a fan of blending retro and modern design, and with a decent bit of performance with a middle-of-the-road riding position, the Yamaha XSR700 really appeals to me. And like the other vehicles in this list, it's got a solid aftermarket. With various destination charges, a new one would come in at $9,649.
All-in, my new garage would come to $96,654. Importantly, that leaves money leftover to begin modifying some of my new rides. The MX-5 and Leaf would be getting the most upgrades, such as a supercharger for the MX-5 and a body kit and wheels for the Leaf. I probably couldn't do everything I want right off the bat, but that just leaves stuff to look forward to.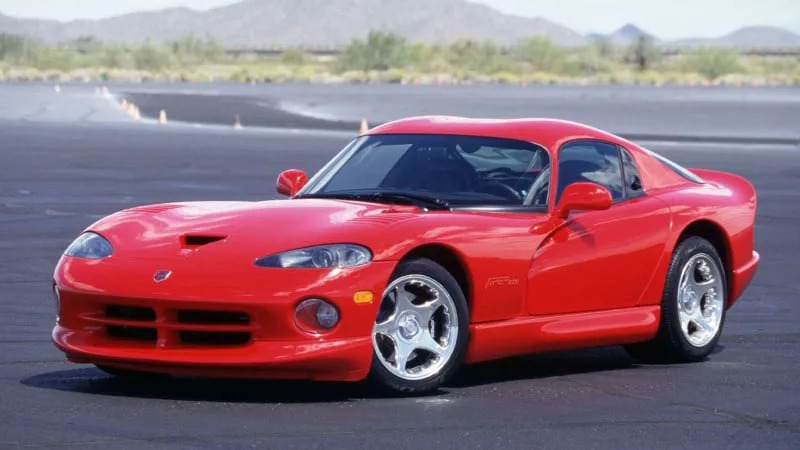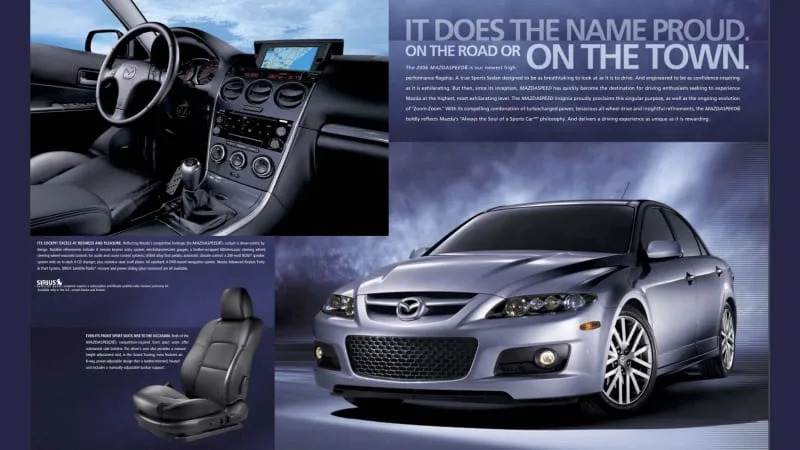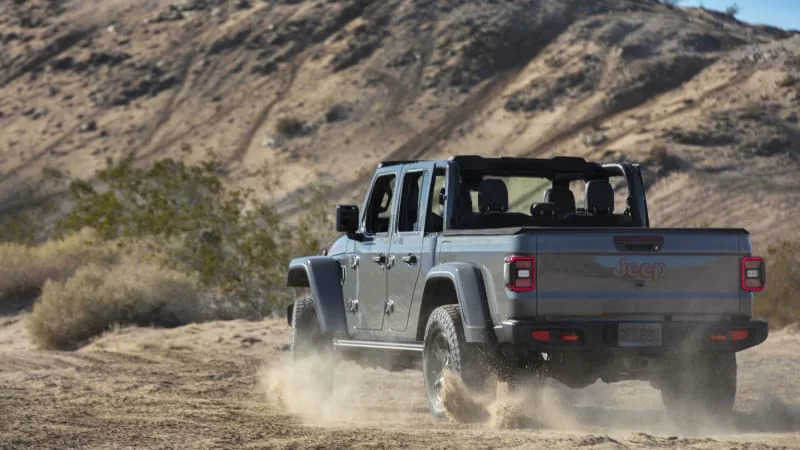 1998 Dodge Viper GTS, 2006 Mazdaspeed6, 2020 Jeep Gladiator
Associate Editor Byron Hurd: If this exercise has taught me anything, it's that I'm shockingly content with my current garage (CT4-V Blackwing, JK Wrangler, NA Miata). It's even one I could easily replace using the budget allowed, but that seems like a bit of a cop-out, even if it is technically (explicitly, even) allowed by the rules. Having this foundation makes indulging in a bit of fantasy rather simple. I have three cars with three roles; so long as each is filled by a replacement, at worst I net out even in the aggregate, right? Let's start with the Wrangler, because that's my workhorse. It's a perfectly OK daily get-around and winter beater car, but it's a two door and consequently lacking in both comfort and utility. How about replacing that with a Gladiator? 2020 models can be found for $30,000 or so, so let's call that done. Remaining budget: $81,000. Now, the Blackwing. It's my newest and nicest car by far, but it's also my toy. I'm not sure I could see myself trading this in for anything short of a true slam-dunk, such as my all-time favorite automobile: the Gen II Dodge Viper GTS. Any year will do, really. Getting into one of these will cost about $70,000 on the low end, and that's about all I can afford to throw at it anyway. Remaining budget: $11,000. So I've got the beater/truck and the big-ticket toy covered, but I've lost my comfortable four-door. Plus, I'm not sure how I'd feel about owning zero Mazdas; I've had at least one in rotation since 2006. So how about a Mazdaspeed6? Sure, it might make an Alfa Romeo look dependable, but that 2.3-turbo and AWD combo was a blast to drive, even if it wasn't quite as dialed in as the Legacy GT Spec.B. The remaining $11,000 will get me one of these all day long. From Miata, Wrangler and Blackwing to Viper, Gladiator and Mazdaspeed6? I could more than live with that.