Homeowners Insurance Exclusions—What's NOT in Your Policy?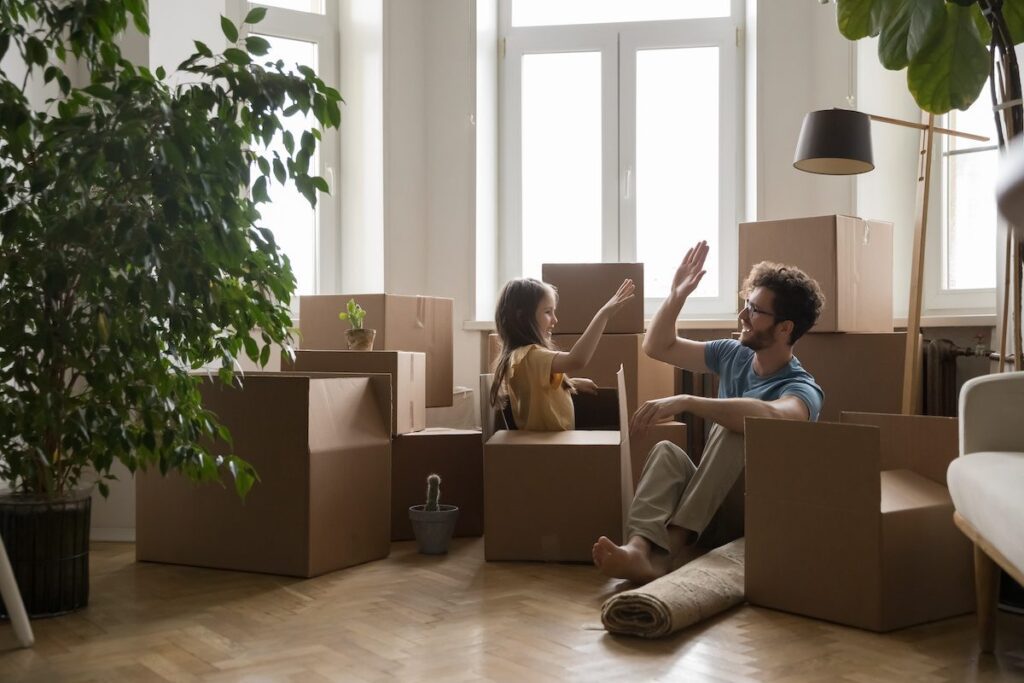 Key Takeaways:
Homeowners insurance can have exclusions that greatly impact on your coverage and your asset protection.Some exclusions may not be impactful, such as flood insurance when you live in a non-flood prone location, but other exclusions may be necessary to include or obtain a rider for coverage.Carefully review your current insurance policy to see what's included or excluded and ask your insurance agent for clarification if needed.
Homeowners insurance is a crucial component of a good financial portfolio. A strong homeowners policy protects your property and assets in case of unexpected events, such as damage to your home or belongings or injury to a visitor or their belongings.
However, it's important to understand that homeowners insurance policies often come with certain exclusions—specific situations or events that are not covered by your policy. These may be consequential or not depending on your circumstances, e.g., flood insurance may not be a major concern if you live in an elevated area away from bodies of water.
What is Covered Under Your Homeowners Insurance
Homeowners insurance is a comprehensive insurance policy that provides coverage for various aspects of your home and property. This type of insurance typically includes the following coverage
Dwelling Coverage
This portion of your policy covers the structure of your home itself, including the walls, roof, foundation, and other structural components. This coverage will help repair or rebuild your home if it's damaged or destroyed by covered events such as fire, vandalism, or severe weather.
Personal Property Coverage
Personal property coverage, or contents coverage, covers your personal belongings, such as furniture, clothing, electronics, and other valuables, if they are damaged, destroyed, or stolen due to covered events.
Loss of Use Coverage
Loss of Use Coverage, or Additional Living Expenses Coverage, will help you pay for temporary living expenses like hotel stays, meals, and other costs if your home becomes uninhabitable due to a covered event.
Liability Coverage
While liability coverage is a part of homeowners insurance, it's not the primary focus. It provides protection if you're legally responsible for injuries or property damage that occur to your property. For example, if a visitor slips and falls on your property and sues you, liability coverage can help cover legal expenses and potential settlements.
Medical Payments to Others Coverage
This coverage pays for medical expenses if someone gets injured on your property, regardless of who is at fault.
Guarding Against Unexpected Homeowners Insurance Exceptions
The first step is to carefully read and understand your homeowners insurance policy. Different insurance providers may have different homeowners insurance exclusions, so it's essential to be familiar with what is and isn't covered. While it's encouraged that you read your policy thoroughly, often people don't and are then surprised when they have an emergency. At the very least, be sure to read your Exclusions Page for a summary of circumstances that aren't covered or talk with your insurance agent.
What Is Not Covered by Homeowners Insurance
Homeowners insurance typically provides coverage for a wide range of perils and risks related to your home and personal belongings. However, there are certain situations and events that are commonly excluded or limited by most standard homeowners insurance policies. It's important to carefully review your policy and speak with your insurance provider to understand exactly what is and isn't covered. Here are some common homeowners insurance policy exclusions:
Damage from Flooding
Most standard homeowners insurance policies do not cover damage caused by floods. This provision typically focuses on natural flooding, such as from rain, sewer lines, or sump pumps, and usually includes groundwater that damages your foundation.
However, damage from water heaters or internal pipes would be covered but check to be absolutely confident.
If you live in a flood-prone area, you may need to purchase a separate flood insurance policy through the National Flood Insurance Program (NFIP) or a private insurer.
Earthquake Damage
Earthquake or Earth Movement Coverage is typically not included in standard policies. If you live in an earthquake-prone area, you might need to purchase a separate earthquake insurance policy that covers the damage caused by earthquakes, shock waves, volcanic eruptions, mudflows, or other shifting earth phenomenon.
If your home has a fire or explosion directly related to the earthquake damage, it should be covered.
Sinkholes
Damage caused by sinkholes may not be covered in all homeowners insurance policies, especially if you live in an area prone to sinkholes. Be sure your policy covers this type of damage if it's a possibility.
Sewer Backup Damage
Damage caused by a caused by sewer or drain backup might not be covered by a standard policy. You may need to add optional coverage for this, and it is well worth, especially if you have an older home with terra cotta pipes that are prone to collapse.
Maintenance-Related Damage
Maintenance-related damage or normal wear and tear is almost always an exclusion. Homeowners insurance generally doesn't cover damage resulting from lack of maintenance or neglect, or regular wear and tear and this includes problems like mold growth and wet rot or general deterioration.
Pest Infestation
Most homeowners insurance exclusions will include any type of pest infestation. This can include termite damage, or damage done by bees, rats, bats, and even bed bugs. This also will usually include any damage done by larger animals, whether the local racoon family that takes up residence in your chimney or your family pet.
Nuclear Accidents
Hard to imagine, but, yes, damage resulting from nuclear accidents, radiation, or radioactive contamination is typically excluded, but any fire damage that's a result of a nuclear hazard would probably be covered.
War and Terrorism
Another situation that's hard to fathom, but damage caused by war, acts of terrorism, or civil unrest might not be covered. Also, this clause usually includes an 'Acts of God' component that covers a multitude of things.
Home-Based Business Liability
Whether you are simply working from home or actually running a business from your home, like a daycare or pet sitting service, certain business-related losses may not be covered under a standard homeowners policy.
If your home or car is broken into and your work computer is stolen, several scenarios may come into play. If your work computer was provided by your employer, most companies have property insurance that covers their assets, including computers and other equipment. You should check with your employer's HR department or your employment contract to determine if this coverage exists.
Many companies now have remote work policies, especially since the pandemic, that outline specific provisions for these situations. They may require you to have adequate coverage for work equipment.
If you are a freelancer, independent contractor, or self-employed, you might have a business insurance policy that covers your work-related equipment, even if it's kept at home. Business insurance policies can vary widely, so it's important to review your policy documents.
High-Value Items
While homeowners insurance covers personal belongings, there are often limits on coverage for high-value items like jewelry, artwork, and collectibles. Check your homeowners insurance personal property exclusions to be sure additional coverage or endorsements aren't needed for these items.
Liability for Certain Activities
Your liability coverage might not apply to certain high-risk activities, such as running a home daycare or operating certain recreational equipment. These can include swimming pool accidents, trampoline accidents, and zipline accidents.
Intentional Damage or Criminal Activities
Plain and simple, damage intentionally caused by the homeowner or criminal activities might not be covered. Similarly, vacant, or unoccupied homes, may cause certain coverage to be reduced or limited.
Certain Dog Breeds
While your personal liability coverage will cover legal and medical expenses incurred from a dog bite, many insurance companies are reluctant to cover dog breeds that have a reputation for being aggressive or dangerous.
These include the usual suspects, like Pit Bulls, German Shepherds, and Rottweilers, but also include some exotic breeds like Presa Canarios, Cane Corsos, and Wolf Hybrids, plus some unexpected breeds, like Malamutes and Siberian Huskies. If you own a dog or plan to purchase or rescue a new dog, be sure to check with your insurance agent to see what limitations you may have through homeowners insurance policy exclusions.
How Can You Protect Yourself and Your Property?
It's essential to carefully read and understand your homeowners insurance policy, including its exclusions and limitations. If you have concerns about certain risks or coverage gaps, you can often purchase additional endorsements or riders to extend your policy's coverage. Always consult with your insurance provider or an insurance professional to ensure you have the appropriate coverage for your specific situation.
Evaluate Your Policy or Shop for New Coverage?
You may want to look around for a less expensive policy or one that has less exclusions. This can be an easy task when using an insurance quoting marketplace, like einsurance.com. By adding some simple personal information, you can obtain personalized quotes that help you make an informed decision about the best insurance company for your home and situation.
Each coverage type comes with its own limits, which determine the maximum amount the insurance company will pay out in the event of a claim. Make sure the coverage limits are sufficient to cover potential losses.
Here are some other considerations when evaluating insurance:
Deductibles – The deductible is the amount you pay out of pocket before your insurance coverage kicks in. Higher deductibles usually result in lower premium costs, but you need to ensure you can afford the deductible if you need to file a claim.Perils Covered – Different policies cover different perils or events that cause damage or loss. Commonly covered events include things like fire, theft, vandalism, and certain natural disasters. Make sure the policy covers the perils that are relevant to your location and needs.Exclusions – Review any new policy's exclusions to understand what risks might not be covered.Endorsements or Riders – These are additional coverages you can add to your policy for specific needs.Premium Costs – Compare premium quotes from different insurance companies. Keep in mind that the cheapest option may not offer the best coverage. Balance cost with the level of coverage provided.Discounts – Inquire about available discounts, such as bundling home and auto insurance, having security systems or smoke alarms, and loyalty discounts.
When you're evaluating new coverage, be sure to research the reputation of the insurance companies you're considering. Look for customer reviews, client ratings, and financial stability ratings from independent agencies as a good way to make an informed decision. Also ask friends or family about their experiences with claims processes and customer service for the companies you're considering.
Once you have decided on a company, it's time to review the policy terms and conditions.
Carefully read and understand the terms and conditions of the policies you're comparing. Make sure you're comfortable with all the details before making a decision and don't hesitate to ask plenty of questions of your new potential insurance agent.
Remember that the best homeowners insurance policy for you will depend on your specific needs, location, and budget. It's advisable to gather quotes from multiple insurance companies, review their policies thoroughly, and consult with an insurance agent to help you make an informed decision.
To Sum Up
In summary, homeowners insurance provides a comprehensive package that includes coverage for your home's structure, personal belongings, additional living expenses, and liability protection. Homeowners liability insurance, on the other hand, is a subset of homeowners insurance that specifically focuses on liability protection and legal claims arising from injuries or property damage caused by you or your family members.
It's important to review and understand the details of your insurance policies, as coverage and terms can vary based on the insurance provider and the specific policy you choose. If you have questions about your insurance coverage, it's recommended to consult with an insurance professional or agent.
Contact einsurance.com to learn more about getting the best price for your new homeowners policy.