How Much Does an EPC Cost?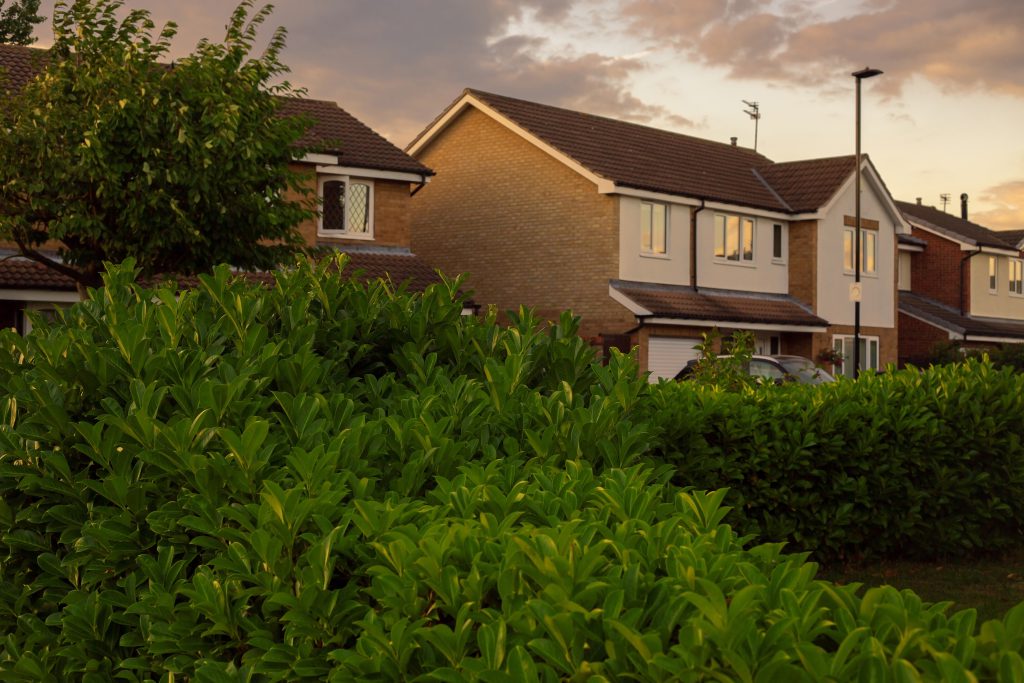 If you're selling or letting a property, it needs to have an energy performance certificate (EPC). But how much does an EPC cost? And what do you have to do to get one?
We're going to investigate the whole process. But to start with, let's look at why an EPC is so important. (Skip ahead if you just want to know what it will cost.)
What is an EPC?
With energy costs at an all-time high, knowing the cost of heating property is important for homeowners and tenants. And that's where the EPC provides valuable information.
It sets out how energy efficient the building is by placing it into one of seven different categories, from A to G. A is the most energy efficient and G is the least. It will also include recommendations on how its energy efficiency could be improved. 
You'll need an EPC if:
you're selling a property — you must have at least applied for the EPC before you can put it on the marketyou're renting out a property — all rental properties must have an EPC. And it's against the law to rent out a property rated F or G. (There are a few exceptions to this, which we'll explore later) you're building a property — all new builds need an EPC. That includes a home you're building for yourself
An EPC is a legal requirement and failing to get one can lead to a fine of £200. And if you're a landlord letting a property graded below E without an exemption, that fine can be £4,000.
Do all properties need an EPC?
Almost all properties need an EPC, but there are a handful of exceptions. You won't need an EPC for:
Listed buildings, if complying with minimum energy performance standards would unacceptably alter the property's character or appearanceResidential buildings, including holiday lets, if they're intended to be used for less than four months a yearTemporary buildings intended to be used for less than two yearsBuildings intended to be demolished (you'll need to provide evidence that this is planned)
There are some more niche exemptions too, for things like places of worship. You can find the full list in the Energy Performance of Buildings Regulations.
How do I check if a property has an EPC?
Chimneys on the roof of town houses
EPCs are valid for 10 years. So if you're selling or letting a property you haven't owned for long, there may already be one in place.  
All EPCs are held on registers, so it's easy to check. You'll need either a certificate number or the postcode of the property. (If the property is in England, Wales or Northern Ireland, you can also search for it by town and street name.)
How do you get an EPC?
If you plan to sell or rent out a property that doesn't already have a valid EPC, you'll need to get a new one.
To do that, you need to get an accredited energy assessor to carry out a survey of the property. You can find contact details online for accredited assessors in England, Wales or Northern Ireland, and accredited assessors in Scotland.
The assessor will arrange a time to visit and survey the property.
Do you have to pay for an EPC certificate?
Yes. You'll need to pay for the assessor's time and expertise.
The process of surveying your property will probably take between 45 minutes and an hour. The assessor will look at:
the dimensions of the buildingits age and method of constructionwhether it's been extended, and if so, whenwhether the walls have been insulated, and if so, what type of insulation was usedwhether the windows are double glazedthe make and model of boilers and hot water cylinders, and when they were installedthe location of thermostats and heating timerswhat fuel is used for heatingwhether low-energy lighting is in place
All this information will be recorded and used to produce the EPC.
How much does an EPC cost?
So how much is an EPC? Energy performance certificate costs vary depending on a number of different factors. These include:
The size of the property: Larger buildings will take longer to survey, so the cost is likely to be higher.The location of the property: Generally speaking, costs are higher in London and southeast England than elsewhere.The type of building: Domestic properties are usually less expensive to survey than commercial premises.
EPC costs for domestic properties typically range from around £50 to £120. It's a good idea to compare quotes from local assessors before choosing someone. Just remember to use the EPC register to check that they're accredited.
If you're selling or letting your property through an estate agent, they may recommend a domestic energy assessor. It's still worth getting other quotes though, so you can be sure they're offering a good deal.
How is my EPC rating calculated?
The information collected by the assessor is fed into a government-approved computer programme called the Reduced Data Standard Assessment Procedure (RdSAP). This automatically assesses the data on the property and calculates the EPC rating.
The Standard Assessment Procedure (SAP) was originally used for new build properties. When buildings are brand new, there's usually lots of information to help with the energy assessment. That includes detailed floor plans and specifications for the build.
For older buildings, though, this information is less likely to be readily available. That's why the survey is important to collect data. 
But the RdSAP uses less information than the SAP to minimize the inconvenience of the survey. No one wants a surveyor drilling into their walls or ripping up carpets!
Does the EPC rating affect house prices?
EPC ratings do seem to have an impact on house prices — but for now, at least, that impact is modest. 
A 2021 survey by Nationwide found that the most energy-efficient properties enjoyed a small boost to their prices. Properties graded A or B fetched 1.7 per cent more than similar properties graded D.
The impact on price is bigger, though, for properties rated the least energy efficient. Homes graded F or G fetched an average of 3.5% less than similar properties graded D.
What does the EPC mean for landlords? 
Unless they're exempt, properties almost always have to achieve a minimum grade E on their EPC to be let to tenants. 
And the government has consulted on increasing that minimum to grade C from 2025. No decision has yet been made, but it's possible landlords might be facing more stringent requirements soon.
But what happens if it would cost a fortune to bring the property up to the required standard?
Well, the government has capped how much landlords are required to spend on EPC costs. That maximum is £3,500. And any relevant property modifications made since 1 October 2017 can be included in the total.
Landlords will usually have to spend up to that limit on the measures recommended in the EPC. They can then apply for what's known as an "'all improvements made' exemption". 
But for some properties, even the cheapest recommended modification might cost more than £3,500. If that's the case, landlords can apply for an exemption without making any modifications.
This type of exemption is known as a "high-cost exemption". The landlord will need to provide at least three quotes showing the cost of the least expensive modification is higher than £3,500. This type of exemption lasts for only five years.
Check out gov.uk for more information on landlord EPC exemptions.
Recap: how much does an EPC cost?
The cost of an EPC is pretty modest, usually between about £50 and £120. It's certainly less than the £200 fine you'll get if you try to dodge one!
For landlords, there can be extra costs if you want to let a property that's been graded F or G for energy efficiency. There is, though, a limit of £3,500 on what you'll be expected to spend on improvements.
Also read:
New year, new home – are you moving house in 2023?
What is a local authority search?
Landlords: could your properties be underinsured?
Do I need landlord building insurance?