Hurricane Lee: Why the Canadian P&C industry is watching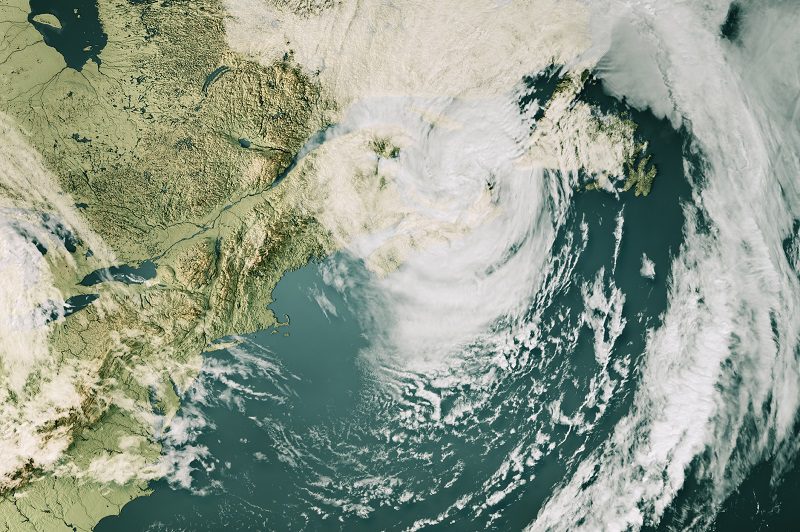 Hurricane Lee is strengthening into a powerhouse Category 5 storm, and some preliminary scenarios suggest it could hit Atlantic Canada as a tropical storm sometime next week, AccuWeather is forecasting.
"Lee poses a risk to people from the northern Caribbean to the eastern Bahamas, the East Coast of the United States, Bermuda, and Atlantic Canada over the next week to 10 days," Jonathan Porter, AccuWeather's chief meteorologist, warned Thursday.
"We strongly encourage people in this area to monitor the situation closely and check back with AccuWeather routinely, as it has the potential to become a powerhouse Category 5 hurricane, the strongest hurricane of the year."
How powerful?
On the Saffir-Simpson wind scale, a Category 5 hurricane has sustained wind speeds of 252 km/h or higher. That's strong enough to destroy a high percentage of framed homes, knock over trees and power lines, cause total roof failures and make walls collapse.
In 1992, Hurricane Andrew became one of only four hurricanes to make landfall as a Category 5 storm, causing an estimated $15.5 billion US (1992 dollars) in insured damage in southern Florida.
Both the U.S. National Hurricane Centre and the Canadian Hurricane Centre have only five-day tracking maps, and thus far the eye of Hurricane Lee is not anticipated to make landfall. Hurricane centre maps show Lee's winds will increase to 250 km/h by Saturday but will drop to 215 km/h by next Tuesday, as the storm approaches land near the southeastern seaboard of the U.S.
At this point, it's too soon to guess how the hurricane will track as it approaches land.
Related: Hurricane risk: What the future holds for Canada
"AccuWeather forecasters are monitoring Lee closely and say there are still several future track scenarios," AccuWeather posted in a bulletin. "The timing of when Lee takes a turn to the north will be the main factor in determining the exact impacts along the East Coast beginning next week.
"Steering winds over the storm are forecast to become southerly by the middle of the week, just as the jet stream dips south across the eastern U.S., both of which are forecast to pull Lee northward," AccuWeather hurricane expert Joe Bauer stated.
"The behavior of the jet stream as Lee approaches could determine the extent of the direct impacts in the United States. Based on the projected track, direct impacts from Lee are not expected across Florida, Georgia and South Carolina – states that are still cleaning up from [Hurricane] Idalia. However, it could be a different story farther to the north."
Canada in the crosshairs?
Under one scenario, AccuWeather chief broadcast meteorologist Bernie Rayno said parts of Atlantic Canada could see direct impacts from Lee next week.
"Even though Lee is forecast to lose wind intensity as it moves northward out of the core of warm water in the southern Atlantic, the storm can still be impactful, with heavy rain, damaging winds and storm surge threats in that scenario."
Last year, Hurricane Fiona hit Atlantic Canada as a strong tropical storm, causing estimated insured damage of $800 million Cdn. P&C industry observers noted Fiona's damage could have been much worse, but insurance policies typically don't cover water damage due to storm surge.
Tropical storms would typically have sustained wind speeds of less than 119 km/h, enough to cause shingle damage and tree branches to fall.
Feature image of Hurricane Fiona courtesy of iStock.com/FrankRamspott