Insurer wins third-party liability claim against road-rager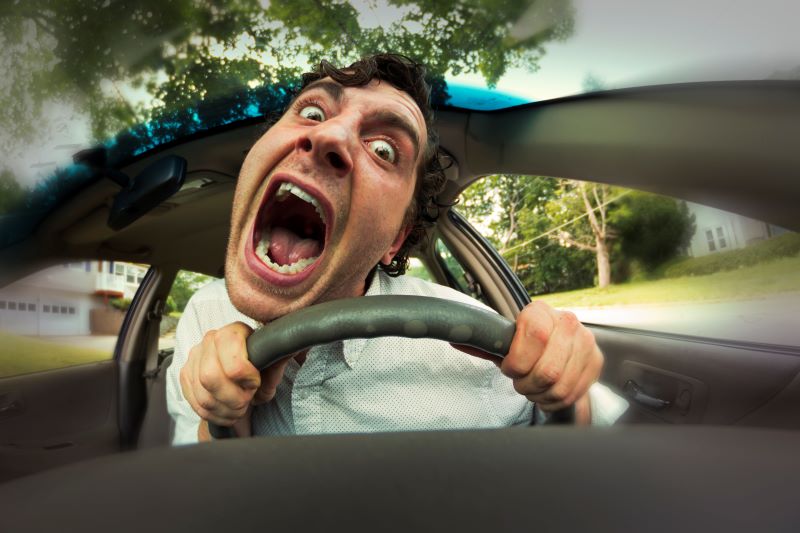 An insurer successfully brought a third-party liability claim against a road-rager who was found to be 50% responsible for an accident between two other vehicles as a result of his threatening actions.
The insurers were not named in the Court of Appeal for Ontario decision, Moran v. Fabrizi, released Jan. 16, 2023.
Essentially, the Appeal Court upheld a trial judge's ruling that "but for" the threatening behaviour of the road rager, Dennis G. K. Chu, the collision between the two other vehicles would not have happened.
"In my view, on the balance of probabilities, the accident would not have occurred but for Chu's conduct," the trial judge wrote in a ruling cited by the Court of Appeal. "Had Chu not pulled up next to the Buick, exited his vehicle, and verbally threatened [Ottavio] Fabrizi, I find that Fabrizi would have had a clear path to either proceed on Perivale Road, or turn right onto Rathburn Road.
"Whether or not Fabrizi's car was pinned against the [right hand] curb lane, he none the less felt an increased, necessary urge to leave the scene as soon as possible and escape the threatening atmosphere caused by Chu, whose conduct was necessary to ultimately bring about the plaintiff [Tate Moran]'s injuries."
On Oct. 9, 2008, Roberta Beriault was driving eastbound on Perivale Road in Toronto, as described by CanLii Connects author and civil lawyer Edward Conway, citing court documents. Beriault approached the Perivale-Rathburn Road intersection from the west. She saw Chu's vehicle oddly stopped in a diagonal way on Perivale. She proceeded through the intersection when this happened.
Meanwhile, Danielle Scire, Fabrizi's passenger, described what happened leading up to this point, as cited by the Appeal Court. "Fabrizi passed Chu, who was driving very slowly on a residential street," the court found. "This enraged Chu, who caught up with Fabrizi and tried to stop him in order to accost him…
"Scire says that she and Fabrizi locked the doors and windows. Chu took off his sweater and was wearing a 'wife beater' tank top. He was swearing, yelling, and punching and hitting [Fabrizi's] Buick.
"There is ample evidence in the record before the court to find that Chu verbally assaulted Fabrizi and threatened him with violence. Scire gave evidence that she was 'freaking out,' as she was a young, 18-year-old girl being screamed at and threatened by what she described to be a muscular, agitated man. Scire testified that she was pleading with Fabrizi to leave the scene as soon as possible. No doubt this contributed to Fabrizi's state of mind as he drove away from the scene and struck the minivan."
Fabrizi drove his car around Chu's vehicle on the left, entered the intersection, and tried to turn right eastbound. Fabrizi's Buick struck the Beriault minivan, injuring the passenger (and plaintiff) Tate Moran.
"Fabrizi's insurer settled with the plaintiff for $220,000," Conway observed. "Fabrizi's insurer properly third-partied Chu into the case as a contributing cause of the event…
"Was Chu, who remained standing at the intersection laughing, responsible for this injury?"
Chu (and his insurer) argued two things.
First, he said Fabrizi's own actions in responding to Chu's aggression was an intervening act that broke the causal link between Chu's actions and Moran's injuries. In other words, Fabrizi alone decided to enter into the intersection, which caused the crash with the Ingleson vehicle, thereby making him 100% responsible for the injury to Tate Moran. Chu said his threats were not so dire as to excuse Fabrizi for not acting reasonably in accordance with the standard of care of a reasonable motorist.
Second, Chu took issue with the trial judge's finding that, even if the "but for" causation test did not apply in this case, Chu was nonetheless 50% responsible because of the "material contribution" test. In other words, Chu's threats made a "material contribution" to the crash.
The Appeal Court agreed with Chu on the second point, but that did not help him. The Court for Appeal found the trial judge did not need to bring in the "material contribution" test because it was "superfluous." Chu was 50% responsible under the proper "but for" causation test.
Feature photo courtesy of iStock.com/EzumeImages