Junkyard Gem: 1989 Subaru GL Sedan
The Leone is the car that turned Subaru from the butt of jokes into a respected brand in the United States, and it was available here from 1972 all the way through the very last 1994 Loyales. As the 1980s went on, the four-wheel-drive wagon versions became most popular among American Subaru shoppers, but hatchbacks, coupes, sedans and even pickups were available as well. Today's Junkyard Gem, found in a Denver car graveyard last summer, is a well-optioned front-wheel-drive Leone sedan.
Subaru never used the Leone name in North America, initially calling the (non-BRAT) Leones simply "The Subaru" and adding trim-level designations. "GL" has become something of a generic title for all these cars prior to the birth of the Loyale name in the 1990 model year, but there were STDs (sadly, no STD badges went on cars) and DLs as well.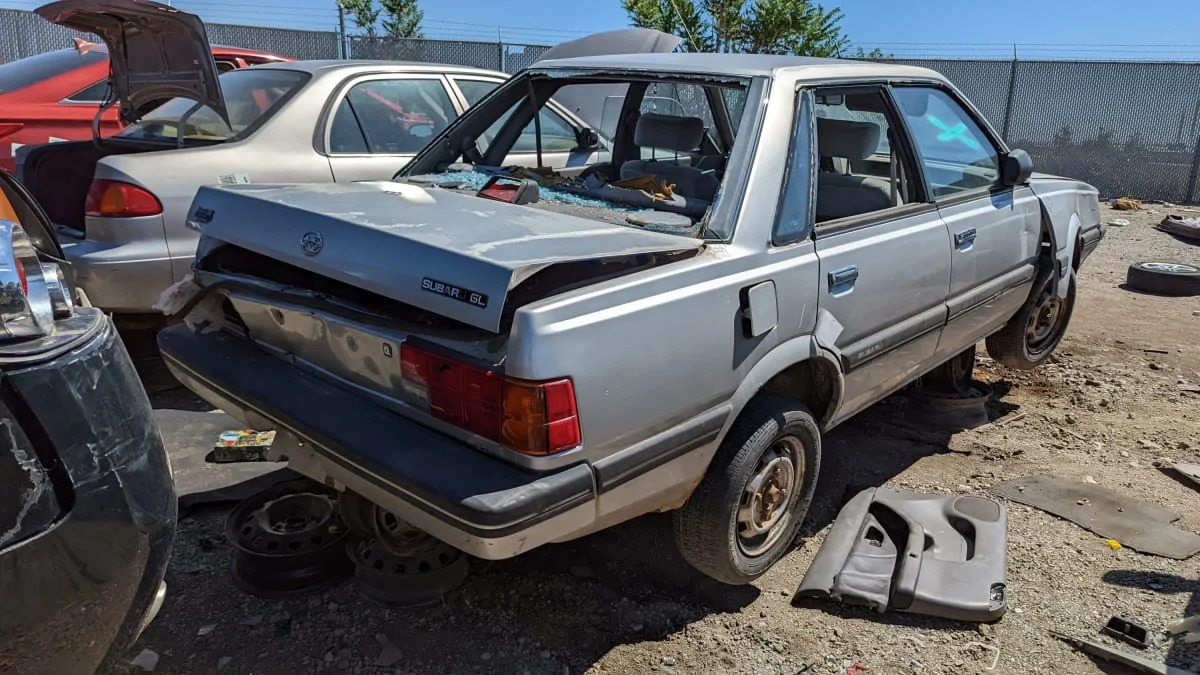 For the 1989 model year, the most expensive member of the U.S.-market Leone sedan family was the RX Turbo, a hot-rod all-wheel-drive machine that cost $16,516 (about $41,478 in 2023 dollars). Below that was the GL-10 sedan, a GL with power everything and a heavy dose of futuristic gadgetry with a $15,531 MSRP ($39,004 in today's money).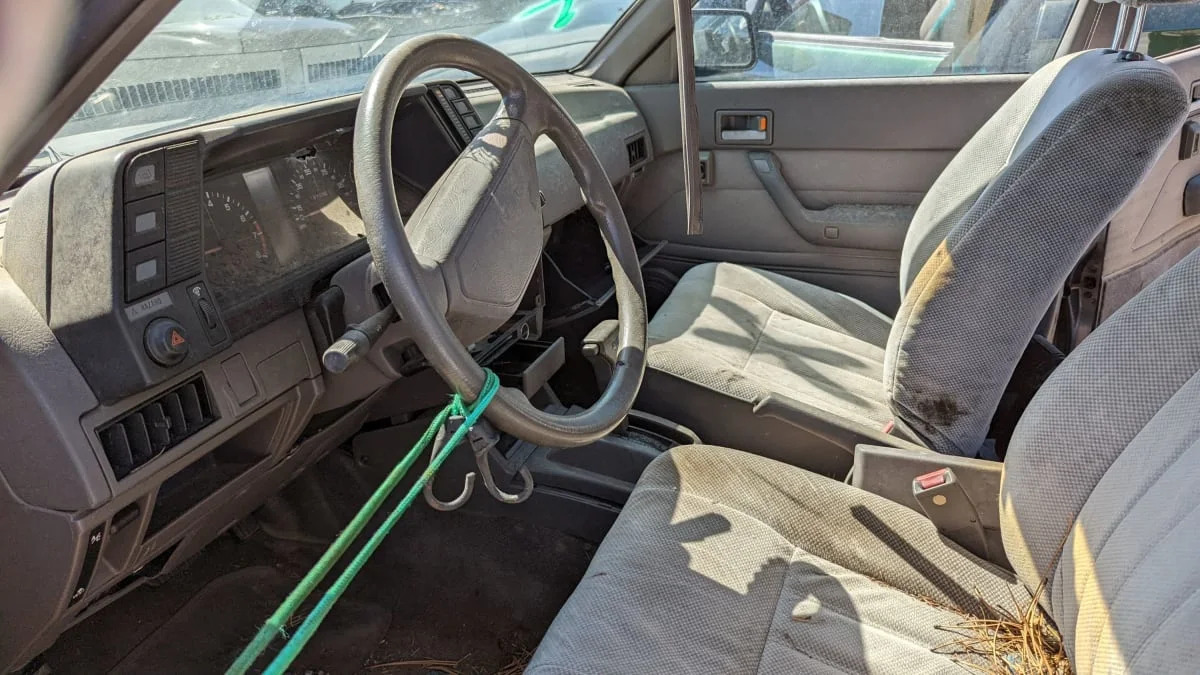 The 1989 GL sedan listed at $11,821 ($29,687 in 2023 dollars), and that's what we've got here. The sticker price on a new 1989 Honda Civic LX sedan was $10,150 ($25,490 today), which puts this GL into 1989 Accord DX sedan price territory ($11,770, or $29,559 after inflation). Of course, you weren't likely to find a new Civic or Accord selling at MSRP or below in 1989 in the United States, if you could find one at all.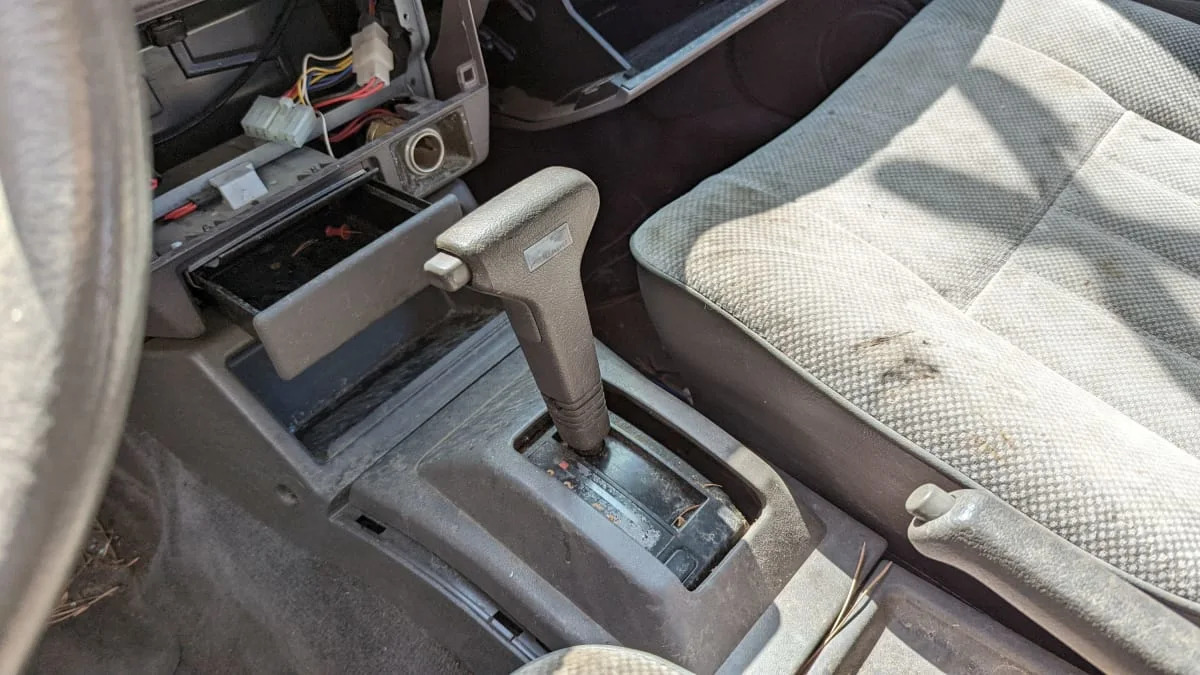 The 1989 GL came with power windows and a decent AM/FM stereo as standard equipment, but the automatic transmission was a $560 option ($1,406 now).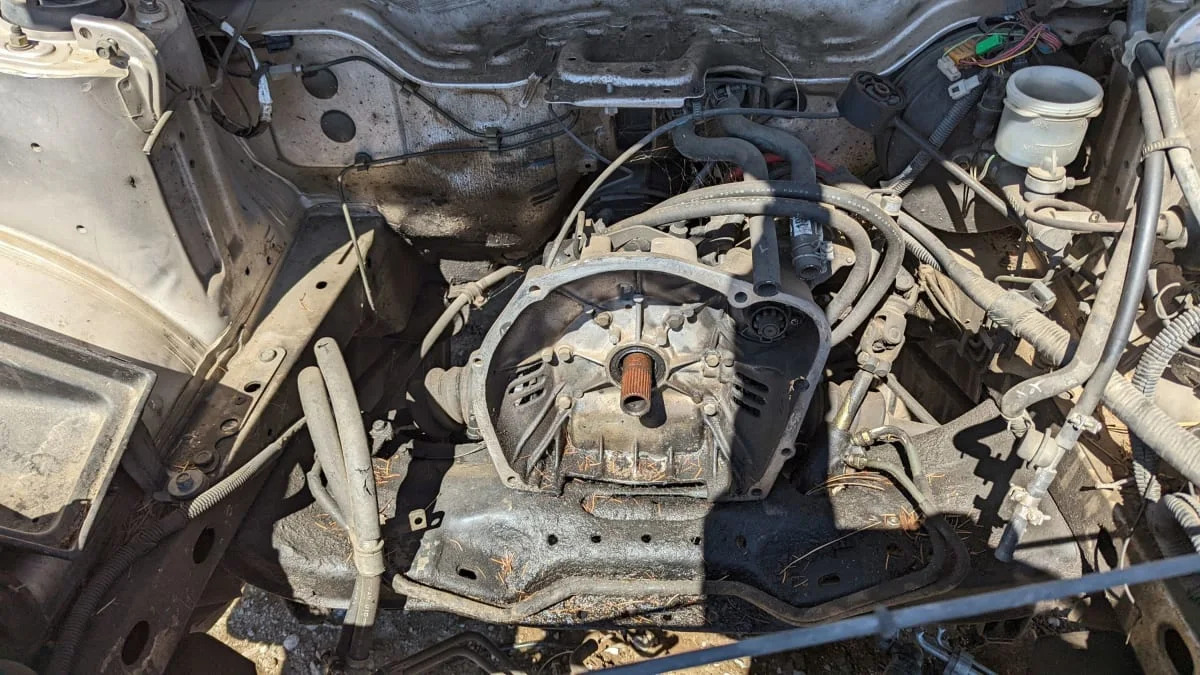 The engine was gone by the time I got here, but the original plant was a 1.8-liter boxer four rated at 90 horsepower.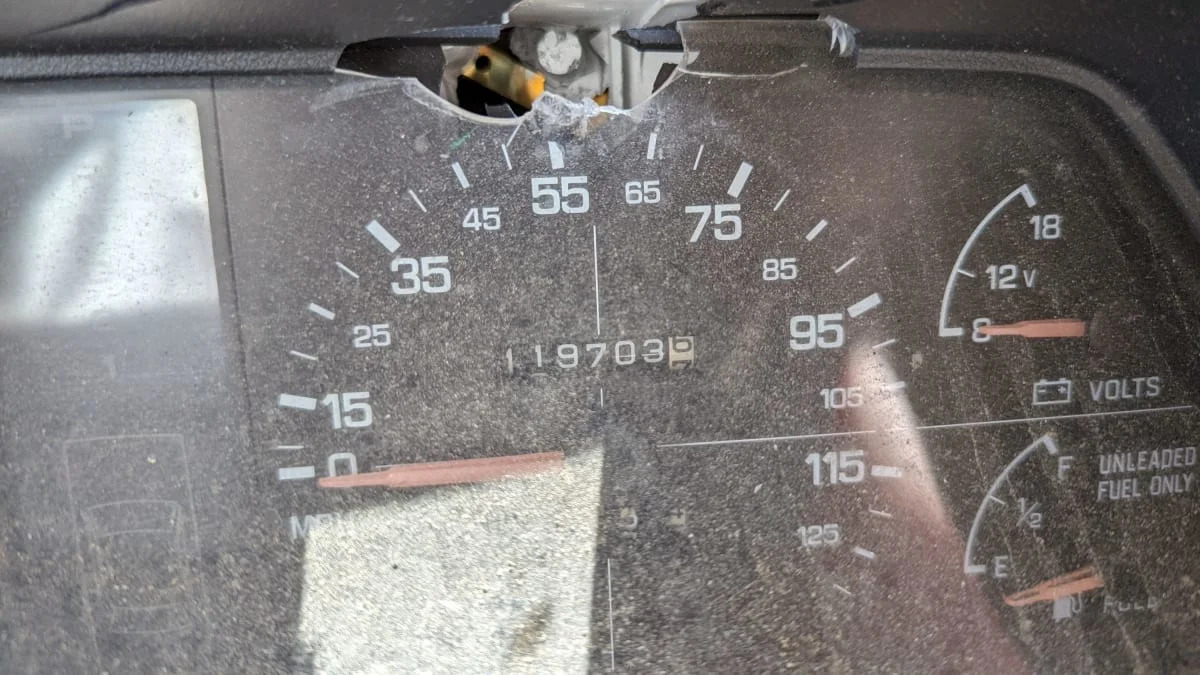 There were 119,703 miles on this one when the odometer stopped turning.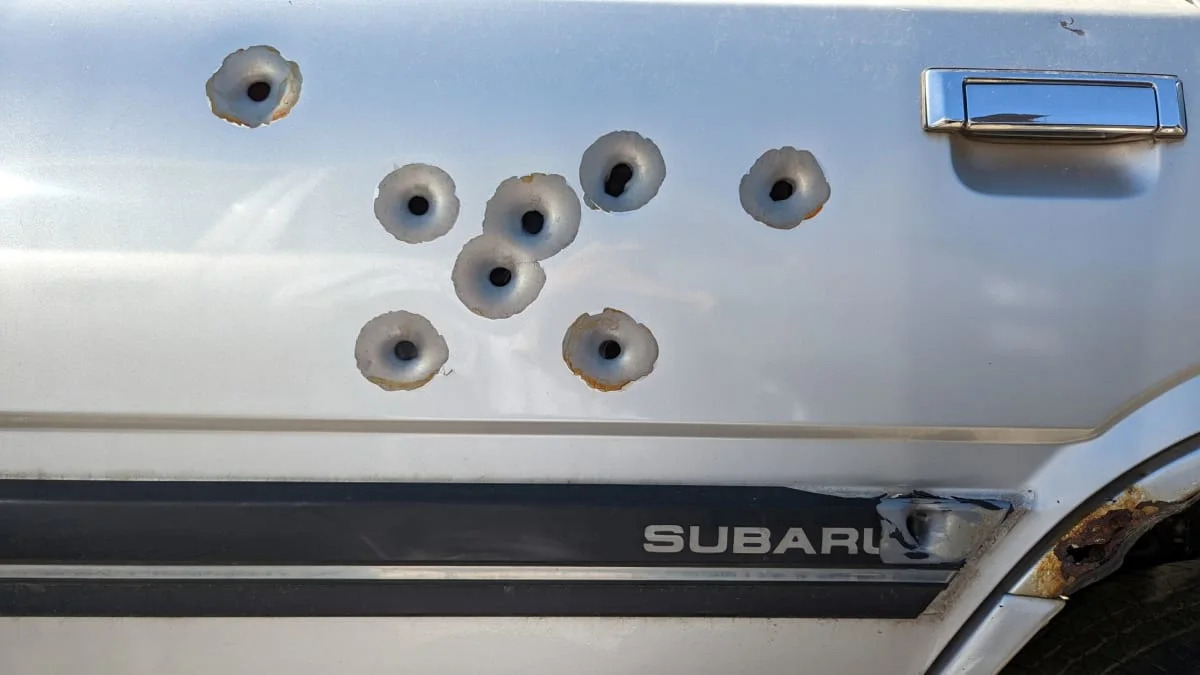 The damage at the top of the speedometer is due to the passage of a bullet, and the left-side rear door has another cluster of bullet holes. Cars that sit for a while in fields in High Plains Colorado tend to attract high-velocity projectiles.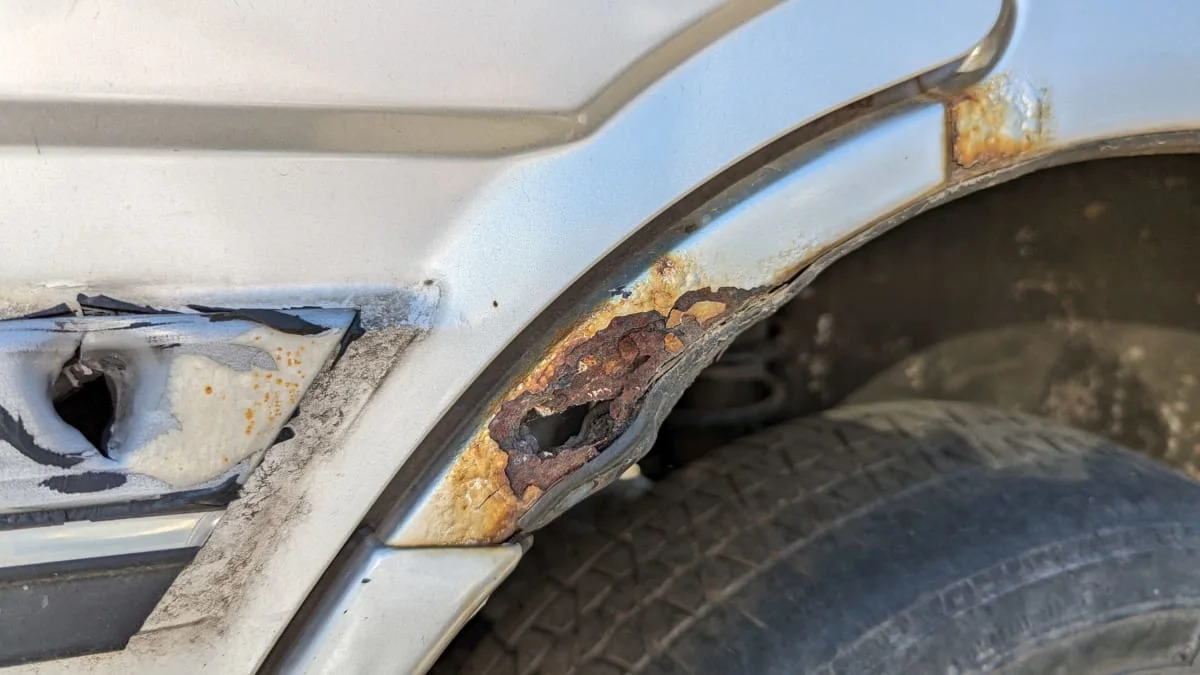 There's some rust in the usual spots.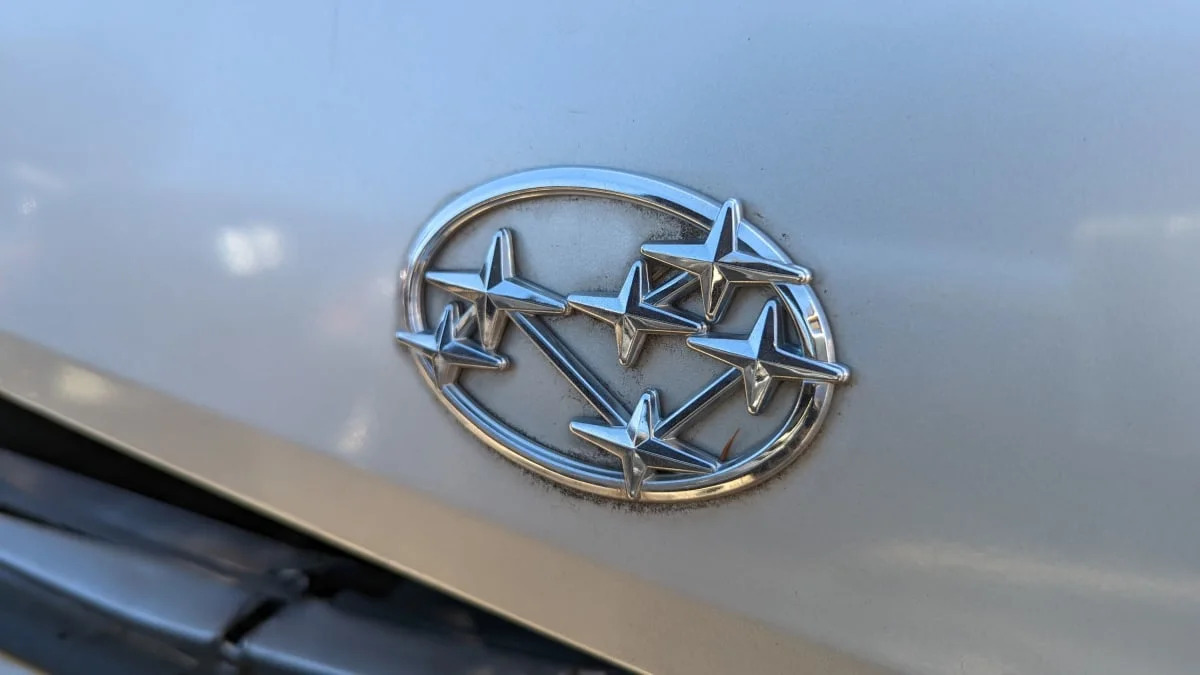 You'll find plenty of Coloradans who love 1980s Leones of this era, but most of them want wagons and nearly all insist on four-wheel-drive. This one didn't stand much chance of rescue, once it got a little bit rusty and collected all the firearm damage.
90% of all Subarus registered since 1978 were still on the road in 1988.
Just right for the young Japanese family.