Kia EV5 Production Model Revealed with a Cool-Looking Interior
Kia has revealed the new EV5 electric SUV.The production version looks quite similar to the concept car revealed earlier this year, and its interior is nifty.It will go on sale in China later this year, and we expect it to arrive in the U.S. for the 2025 model year.
Kia appears to be fast-tracking the latest addition to its EV lineup, as it has already revealed the production version of the EV5 concept car from this spring. The real thing looks remarkably similar to the concept on the outside, and its interior features interesting design touches and looks to offer plenty of space thanks to the electric SUV's tall, boxy silhouette.
Kia
With hard edges on the bodysides and angular lighting elements, the family resemblance between the two-row EV5 and the three-row Kia EV9 is clear. Kia says that it's a compact SUV, meaning it will likely compete against vehicles such as the Toyota bZ4X and Volkswagen ID.4. While the wheels are a bit smaller and the trim pieces are toned down, the EV5 otherwise hasn't changed much compared with the concept car; the highly modern headlights and taillights with LED accent strips, for instance, are pretty much identical.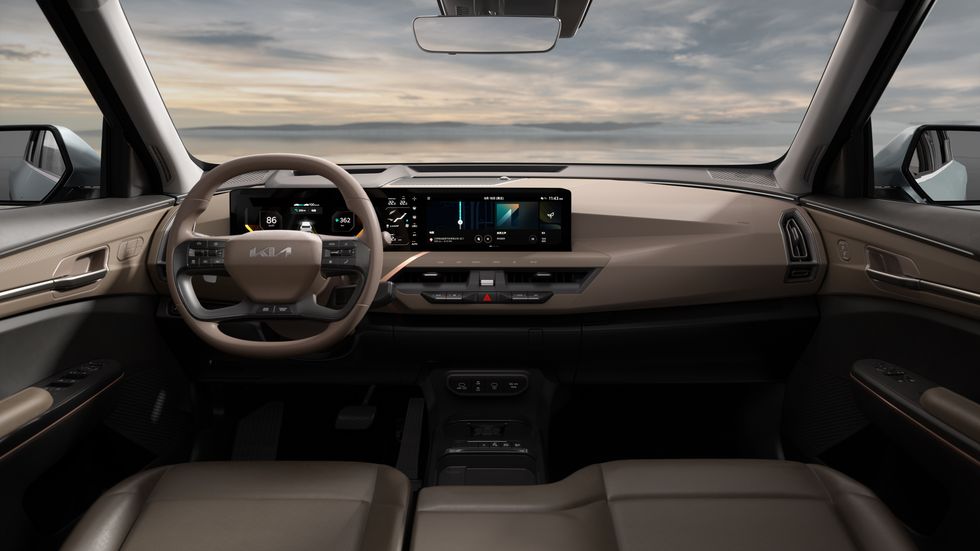 Kia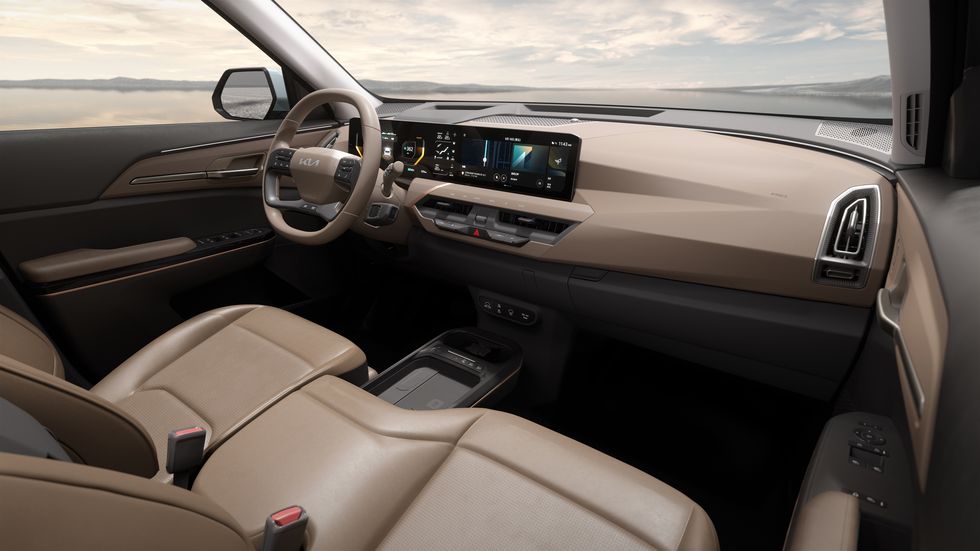 Kia
The interior of the production EV5 has changed a fair amount compared with the concept's lounge-like cabin with swiveling seats, but still appears to incorporate some distinctive design touches. The steering-wheel shape looks fresh, the dashboard looks wide and expansive, and two large screens serve as the digital gauge cluster and the central infotainment display. The front seats incorporate a bench-like layout, although we don't see a third seatbelt on the cushion in between the driver and passenger's perches, so it's not likely to offer six-passenger capacity.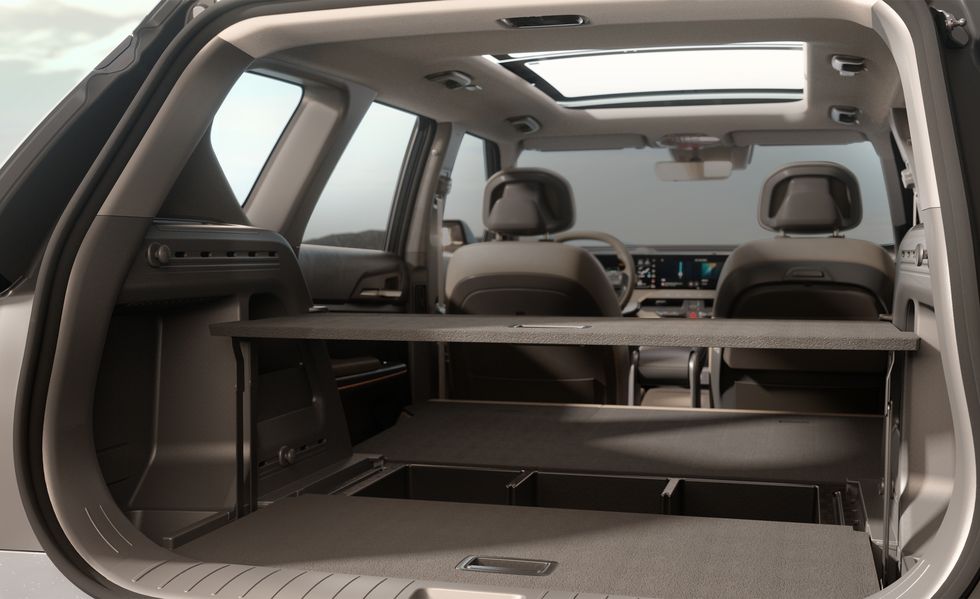 Kia
Kia has yet to release any specifications for the EV5, but we expect it to offer similar powertrain setups as the EV6. That model, which is based on Hyundai-Kia's E-GMP platform, offers single- and dual-motor configurations ranging from 225 hp up to 577 hp, with a 77.4-kWh battery pack.
Look for more information to come about the EV5 later this year, as it's scheduled to go on sale in China within the next few months. Kia says it will reveal more about its plans for this new model—and likely other future electric models—in October at an EV Day event.
This content is imported from poll. You may be able to find the same content in another format, or you may be able to find more information, at their web site.

Senior Editor
Despite being raised on a steady diet of base-model Hondas and Toyotas—or perhaps because of it—Joey Capparella nonetheless cultivated an obsession for the automotive industry throughout his childhood in Nashville, Tennessee. He found a way to write about cars for the school newspaper during his college years at Rice University, which eventually led him to move to Ann Arbor, Michigan, for his first professional auto-writing gig at Automobile Magazine. He has been part of the Car and Driver team since 2016 and now lives in New York City.