Mitsubishi Mirage Is Reportedly on the Chopping Block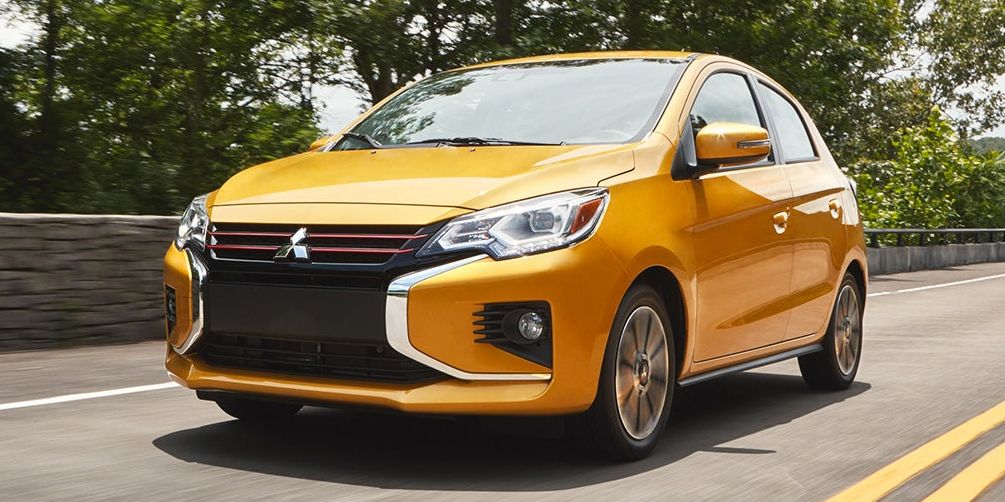 The Mitsubishi Mirage will be discontinued in the U.S., per a report by Automotive News.The tiny Mirage hatchback is one of America's cheapest new cars, with the 2024 model starting at $17,790.The hatchback's impending death means the same for its slightly pricier sedan counterpart, the Mirage G4.
New cars sold in the U.S. that start under $20,000 are on the verge of extinction, and one more is about to get crossed off the list. That's because the Mitsubishi Mirage—which has a base price of under $18,000—is set to be axed, according to a report yesterday by Automotive News.
Mirage Disappearing
The AN article claims the Mirage subcompact hatchback and the Mirage G4 (the sedan version) will see their U.S. production end sometime in late 2025, with no plans for a new generation. However, if that timeline is accurate, it's possible the nameplate could survive for at least one more model year after 2024, which is currently on sale. Car and Driver reached out to Jeremy Barnes, Mitsubishi's North American spokesman, who declined to comment on the situation.
Mitsubishi
With the Mirage set to leave the U.S. market, that will leave very few options for customers seeking a new car around $20,000—let alone under that price. Currently, the Nissan Versa owns the title of cheapest new car, with the 2023 model starting at just over $17K with the standard manual transmission. Then again, judging by the Mirage's dwindling sales volume, it's possible it won't be sorely missed.
This content is imported from poll. You may be able to find the same content in another format, or you may be able to find more information, at their web site.

Senior Editor
Eric Stafford's automobile addiction began before he could walk, and it has fueled his passion to write news, reviews, and more for Car and Driver since 2016. His aspiration growing up was to become a millionaire with a Jay Leno–like car collection. Apparently, getting rich is harder than social-media influencers make it seem, so he avoided financial success entirely to become an automotive journalist and drive new cars for a living. After earning a journalism degree at Central Michigan University and working at a daily newspaper, the years of basically burning money on failed project cars and lemon-flavored jalopies finally paid off when Car and Driver hired him. His garage currently includes a 2010 Acura RDX, a manual '97 Chevy Camaro Z/28, and a '90 Honda CRX Si.