One-Fifth of All New Car Loans Are 84 Months or Longer
Photo: Mario Tama (Getty Images)
More people are taking on 84-month auto loans when it comes time to finance new and used cars. By the end of 2022, consumer credit agency Experian found that 84-month loans were underwriting nearly one-fifth of all new-vehicle purchases and 11 percent of used-vehicle purchases, according to Automotive News.
The loan data shows that the popularity of these longer loans — which commit buyers to a loan that lasts seven years — has surged since 2018: at that time, only 10.5 percent of new car loans and 4.1 percent of used car loans had such terms. By the third quarter of 2022, the numbers nearly doubled to 19.1 percent for new car loans, and more than doubled to 10.8 percent for used car loans.
Photo: David Paul Morris (Getty Images)
It now looks like 84-month loans are here to stay, rather than just being budget-friendly measures that car buyers resorted to during the global pandemic. But now that the pandemic is no longer the main reason buyers are seeking lower monthly payments, some banks are framing longer loans as so-called "lease fighters," as Automotive News reports. The idea being that a longer loan will come with a lower payment that's closer to the cost of leasing a car.
But while a longer loan lowers your monthly payment, it also makes the car more costly in the long run by increasing the amount that goes towards interest rather than the amount financed. In other words, over the course of the loan, the car ends up costing more. Not to mention it could lower the equity buyers have if they trade in before the loan term is up. That's why some lenders are trying to steer buyers away from 84-month loans, while others like Wells Fargo flat out don't offer the loans.
G/O Media may get a commission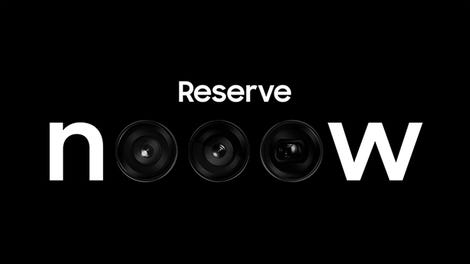 Up to $100 credit
Samsung Reserve
Reserve the next gen Samsung device
All you need to do is sign up with your email and boom: credit for your preorder on a new Samsung device.
Banks and lenders are split about these loans with some in favor and some against; detractors say it doesn't serve the customer, while others see it as the new normal. Consensus among automakers' own lending institutions seems clearer, however, with a few encouraging buyers to take on longer loans, like Ford and Hyundai — whose finance director at a dealer in the Headquarter Automotive group said 60 to 70 percent of its loans had 84-month terms.
The dealer's head of finance, Jasmine Figueroa, tells Automotive News:
"It's insane […] And it's just due to the fact that the customer is asking for it," Figueroa said Jan. 3. Consumers are requesting " 'the longest term possible' " as a means of lowering their monthly payment, she said.
Figueroa said the 84-month phenomenon spans new and used vehicles and borrowers with good and bad credit.
She said some customers even arrive with 96-month preapprovals, though her company is able to get them into an 84-month loan with a better interest rate.
"I'm waiting for someone to tell me they have a 10-year loan on their car," she said.
And loans with even longer terms have seen similar growth to that of seven year loans: in 2018, loans exceeding 84 months were at 1 percent for new cars and 0.3 for used vehicles. By the end of 2022, loans lasting longer than 84 months went up to 1.8 percent for new and 0.9 percent for used cars. So while it's still too early to call it, we could be looking at 96-month loans becoming popular, maybe by the time all these 84-month loans are paid off — in late 2029 and early 2030. The yardstick just keeps moving for loan terms, from 60- to 72- and, now, 84-month loans.
Photo: Mario Tama (Getty Images)